Real Estate Recap: May 6 to 12, 2020

The highest- and lowest-priced homes sold in London last week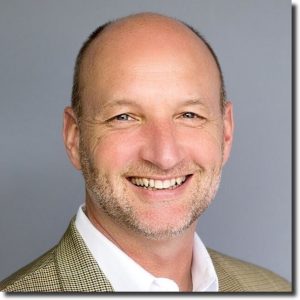 DETAILS FOR THE highest- and lowest-priced properties sold across London last week are provided below. Sales are broken down into three regions: London North, London East and London South (which includes data from the city's West region).
Sales activity continues to be steady throughout the city as the spring market launches in earnest. Of the sales recorded last week, 22 per cent of properties sold for 100 per cent or more of list price. Another 63 per cent went for between 90.0 and 99.99 percent of list price, and 11 per cent for between 80.0 and 89.99 percent. Only one of the tracked properties sold last week went for less than 70 percent of the asking price. 
Information and analysis provided by Marcus Plowright, Sales Representative, A Team London. Marcus can be reached at 519-872-8326 or marcus@ateamlondon.ca.
London North
Highest single family
Address: 1251 Anywhere Street
Sold price: $967,000
List price: $989,000
Days on market: 63
Year built: 2016
Size: 4 bedrooms, 5 bathrooms, 4,231 square feet
Lowest single family
Address: 1251 Anywhere Street
Sold price: $967,000
List price: $989,000
Days on market: 63
Year built: 2016
Size: 4 bedrooms, 5 bathrooms, 4,231 square feet
Highest condo
Address: 1251 Anywhere Street
Sold price: $967,000
List price: $989,000
Days on market: 63
Year built: 2016
Size: 4 bedrooms, 5 bathrooms, 4,231 square feet
Lowest condo
Address: 1251 Anywhere Street
Sold price: $967,000
List price: $989,000
Days on market: 63
Year built: 2016
Size: 4 bedrooms, 5 bathrooms, 4,231 square feet
London East
Highest single family
Address: 1251 Anywhere Street
Sold price: $967,000
List price: $989,000
Days on market: 63
Year built: 2016
Size: 4 bedrooms, 5 bathrooms, 4,231 square feet
Lowest single family
Address: 1251 Anywhere Street
Sold price: $967,000
List price: $989,000
Days on market: 63
Year built: 2016
Size: 4 bedrooms, 5 bathrooms, 4,231 square feett
Highest condo
Address: 1251 Anywhere Street
Sold price: $967,000
List price: $989,000
Days on market: 63
Year built: 2016
Size: 4 bedrooms, 5 bathrooms, 4,231 square feet
Lowest condo
Address: 1251 Anywhere Street
Sold price: $967,000
List price: $989,000
Days on market: 63
Year built: 2016
Size: 4 bedrooms, 5 bathrooms, 4,231 square feet
London South
Highest single family
Address: 1251 Anywhere Street
Sold price: $967,000
List price: $989,000
Days on market: 63
Year built: 2016
Size: 4 bedrooms, 5 bathrooms, 4,231 square feet
Lowest single family
Address: 1251 Anywhere Street
Sold price: $967,000
List price: $989,000
Days on market: 63
Year built: 2016
Size: 4 bedrooms, 5 bathrooms, 4,231 square feet
Highest condo
Address: 1251 Anywhere Street
Sold price: $967,000
List price: $989,000
Days on market: 63
Year built: 2016
Size: 4 bedrooms, 5 bathrooms, 4,231 square feet
Lowest condo
Address: 1251 Anywhere Street
Sold price: $967,000
List price: $989,000
Days on market: 63
Year built: 2016
Size: 4 bedrooms, 5 bathrooms, 4,231 square feet