London Inc. is unmatched in its ability to connect advertisers with the best prospects for your products and services. Each issue of London Inc. reaches your prime customers — the Forest City's leaders, entrepreneurs, and innovators. There's no wasted distribution and no padded circulation. After all, what's the point of selling to someone who can't buy?
When you advertise in London Inc., your brand's message is delivered to a market of influential readers who have the purchasing power to go out and buy the products and services they choose. With the largest controlled circulation of any magazine in Southwestern Ontario, 12,000 copies of each issue of London Inc. are individually delivered directly to registered businesses and business offices through Canada Post. London Inc. is also published in Virtual Paper digital format and delivered directly to the inboxes of qualified email subscribers.
In print, on the web and through our unique Virtual Paper edition, London Inc. allows you to directly target your preferred customers, especially customers who are difficult to reach any other way. When you advertise in London Inc., it delivers a market of influential readers who appreciate the magazine's editorial and advertising content and have the decision-making power to purchase.
Media Kit
For London Inc. advertising information and to view the London Inc. rate card, simply download the following PDF file: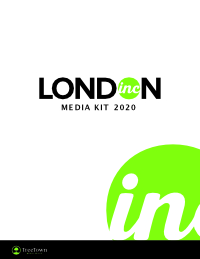 Advertising Contacts
To find out more about advertising opportunities in our magazines or digital products, please contact:
Linda Greenfield
VP of Media Sales
519-872-8360
linda@londonincmagazine.ca
Tami Martin
Advertising Consultant
519-851-0961
tami@londonincmagazine.ca