London Inc. Weekly | 01 • 19 • 2018
Siskinds targets Ford emissions with proposed class action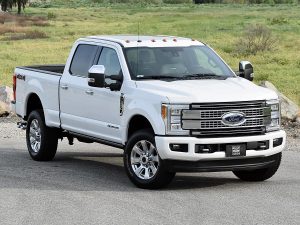 LONDON-BASED SISKINDS LLP, in partnership with Toronto firm Sotos LLP, has filed a proposed national class action against Ford and Bosch regarding certain diesel-powered F-Series Super Duty trucks. Siskinds' Québec-based affiliate, Siskinds Desmeules, also filed a similar action on behalf of Québec residents.
The proposed actions allege that Ford equipped affected vehicles with software that allows them to defeat emissions testing. Bosch is alleged to have developed this software and supplied it to Ford. The actions allege that under common driving conditions, the vehicles emit levels of pollutants that are far higher than advertised and allowed by law.
Together, the actions seek to advance claims on behalf of all individuals or businesses in Canada who purchased or leased a 2011-2017 F-250 or F-350 Super Duty truck with a Power Stroke Turbo Diesel engine.
Siskinds, Sotos and Siskinds Desmeules are working with leading U.S. class actions firm, Hagens Berman Sobol Shapiro LLP, to prosecute these claims. Hagens Berman has filed a proposed class action on behalf of American owners and lessees with the United States District Court for the Eastern District of Michigan in Detroit.  

---
Zomaron announces move to former library building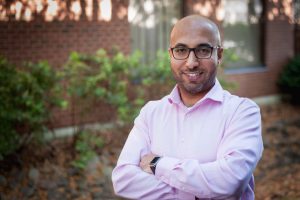 PAYMENT PROCESSING AND merchant services firm Zomaron has announced it is moving into the former Westmount library branch on Wonderland Road.
The move, to take place this spring, will provide the needed room for a quickly expanding workforce. Zomaron currently employs 70 people, a number it expects will double as the firm ramps up its expansion into U.S. markets.
Since 2008, Zomaron has been providing payment processing and fintech solutions to businesses and charities across North America. Recognized as one of Canada's leading payment firms, the firm was recently recognized for the second consecutive year by Canadian Business and PROFIT as one of Canada's fastest growing companies.
The Westmount library branch first opened in 2002, and in 2015 a decision was made to move the branch into the new Southwest Community Centre on Southdale Road, scheduled to open in September. A temporary branch operates in the Westmount Shopping Centre until the new branch opens.
According to Zomaron CEO Tarique Al-Ansari, while many technology and digital businesses target the city's core as a preferred location, Zomaron values easy access to highways 401 and 402. Following a public announcement of the move by Mayor Matt Brown at this week's State of the City address, Al-Ansari told the London Free Press that the former library branch offers a number of unique and ideally suited features. "You can't find an office in south London with as much light and high ceilings. The minute we saw it on the market we jumped on it."
Zomaron is currently located in a 7,800-square-foot space on Southdale Road East.
The company will be leasing the 16,000-square-foot building from York Developments, which purchased the former library and will complete renovations according to Zomaron's specifications. 

---
LSTAR welcomes 2018 president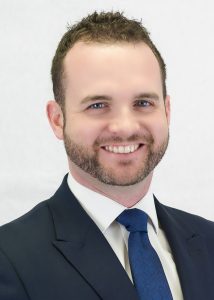 THE LONDON AND St. Thomas Association of Realtors (LSTAR) board of directors has announced that London realtor Jeff Nethercott will serve as its president in 2018. Nethercott is the broker of record and owner of Royal LePage Triland Community Realty, and he has been a realtor with LSTAR since 2007.
"I am very excited to serve our membership in this leadership role," says Nethercott. Last year was an unprecedented year for real estate across the region. There are many initiatives in the pipeline at LSTAR as we focus on strengthening our business and community partnerships to enhance the services we provide to the consumers and communities in London and St. Thomas."
In addition to serving as 2018 president, Nethercott is the chair of LSTAR's education committee and sits on the association's statistical analysis task force. He also serves on LSTAR's arbitration committee and brokers issues advisory group, as well as the executive committee, governance committee and government relations advisory group.
Nethercott is also a member of the inaugural board of governors for the Ontario Collective, a group of 13 real estate boards and associations across Ontario focused on delivering robust data, tools and the best available technology to support over real estate professionals across the province.  

---
Airshow London adds industry-focused component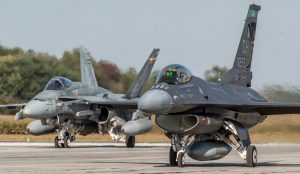 AIRSHOW LONDON (ASL) announced this week it will expand its international reach and impression within the aerospace and defense industry sector. Building on continued engagement and support from global companies like Lockheed Martin and Boeing, ASL will provide a new opportunity to showcase the achievements and advancements coming from London and region.
ASL board chair, Jim Graham, says the organization has always included a mandate to support and promote industry advancement.
"Airshow London came out of the gate with an outstanding first event and the industry took notice. Then, in year two, we received incredible support and participation, ranking London as Canada's largest military air display in 2017. All aerospace eyes were on London last September—fans, performers, military from multiple nations and industry leaders."
Graham says ASL is committed to increasing both the show's profile and that of the region's aerospace and defense businesses. "With the support of local companies, including General Dynamics Land Systems and Diamond Aircraft, Airshow London will put global industry members face to face and introduce them to London's exceptional research and education/skills resources at Fanshawe College and Western University." 
Graham adds the ASL board is confident the addition of an industry-focused component as an annual event is just a first step in ASL working to advance economic development in the local aviation and defense industry. The board believes that by connecting suppliers, sub-contractors and customers, the new component will create an additional environment to shine the spotlight on regional sector businesses and educational institutions.
"Airshow London is on the global aviation industry's radar, featuring the fastest, the most technologically advanced and the most exciting aircraft in the world," Graham says, "Those who design, build and fly these amazing planes are already marking their calendars and booking their flights to London. Airshow London is a must see on every level and we will take advantage of the showcase and spectacle that intrigues and invites them to our air space." 
Airshow London 2018 is scheduled to take place September 7 to 9. 

---
Former Londoners seek recruits for executive training retreat in Austrian Alps
A FORMER LONDON couple, Larry Reid and Janet Sneddon, who now run a communications and training firm in Salzburg, Austria, will be making a return trip to the Forest City to recruit volunteers for their third Executive English Village (EEV), a week-long immersive English experience for native German speakers.
"It's a meaningful, one-of-a-kind and travel opportunity for Canadians—in Austria from October 7 to 12, 2018," says Reid.
EEV is a program that teams Canadian volunteers with German-speaking executives for a five-day intensive English village at the Mama Thresl resort in the Austrian Alps.
According to Reid, the unique travel experience provided to accepted volunteers enables real, in-depth interactions with Austrian and German executives, helping them to improve their English communication skills while enjoying a variety of activities such as mountain hiking, morning yoga sessions, interactive workshops and game nights, all in four-star accommodations in the Austrian Alps.
"We look for native English-speakers with great life experience and different types of backgrounds who enjoy having fun, can facilitate conversation and who can appreciate new life experiences as well," says Reid. "We provide transportation from Salzburg to Mama Thresl, five nights of accommodation, all meals and return transportation to Salzburg.
"Our Austrian and German clients insist that conversation is the most important aspect of English in their business lives."
Since time is short for most executives, Sneddon and Reid deliver an English immersion experience for their German-speaking clients.
"During the village, only English is spoken—from morning until bedtime," explains Sneddon. "During meals, workshops, one-on-one sessions, social events—even the staff at the hotel speak only English to village participants."
"EEV is a unique program, and our volunteers are essential to the success of the overall experience, as they bring with them a wealth of life and business experience to share," adds Reid.
Before leaving the Forest City, Reid owned Beer, Beer and More Beer on Wellington Road South, and prior to that, spent 20 years at 3M Canada in sales and marketing. Sneddon owned a computer training business called Job Skills at the corner of Oxford and Richmond streets, and before that was an IT professional at University Hospital.
The couple went on to become English trainers in South Korea, Spain and Austria, and own bec2, a communications firm based in Salzburg. Sneddon holds an international business English certification from Trinity College in England and Reid is a certified neuro-language coach.
The couple will hold an information session for Executive English Village on Monday, February 12, from 7 p.m. to 9 p.m. at the Windermere Manor, 200 Collip Circle. For further information or to apply, contact [email protected] or [email protected]. 

---
Business Events Calendar
Featured Event: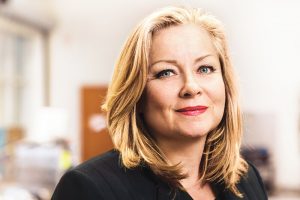 FEX Family Business Celebration: February 27, 2018
Presented in partnership with the Business Families Centre at Ivey Business School, the FEX Family Business Celebration features the Family Enterprise of the Year Award and keynote address by Linda Hasenfratz, CEO of Linamar Corporation.
Upcoming Events:
Family Enterprise XChange Celebrate & Socialize with Family Leaders and Advisors: January 22, 2018
Navigating Regulatory Compliances for Your Food Business: January 23, 2018
Tech Community Night with the London Knights: January 23, 2018
Business Planning Basics: January 24, 2018
Family Enterprise XChange Next Generation Future Leaders Series: January 24, 2018
SmartStart Seed Fund Meet & Greet: January 24, 2018
London Chamber Business After Five: January 25, 2018
Ontario Scale-Up Vouchers Program Lunch & Learn with TechAlliance: January 25, 2018
Western's Food & Beverage Career Night: January 29, 2018
Essential Finance Skills for Non-Financial Professionals: January 30, 2018
Designers + Drinks + Discussions London: February 6, 2018
The Internet of Things: February 6, 2018
12th Annual Breakfast for YOU: February 8, 2018
Casual Cocktails & Networking with WCT London: February 8, 2016
U.S. Tax Reforms and its Impact on Your Business: February 8, 2018
Income Tax for Small Business Owners: February 14, 2018
Systems Thinking Exchange: February 15, 2018