London Inc. Weekly | 02 • 16 • 2018
London housing market outperforms most other investment vehicles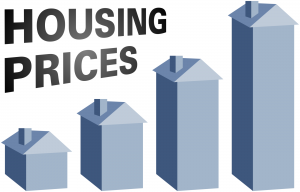 LOW INTEREST RATES, population growth, investment and unprecedented equity gains all combined to spark one of the strongest decades for price appreciation in Ontario's six largest housing markets, according to the Decade in Review Report, released by Re/Max Integra, Ontario-Atlantic Region.
Between 2007 and 2017, the six largest markets in the province experienced substantial growth despite some serious challenges that included a financial crisis and subsequent recession. Re/Max found that housing values more than doubled in the 10-year period in the Greater Toronto Area and Hamilton-Burlington, while average price rose 81 per cent in Kitchener-Waterloo; 63 per cent in London-St. Thomas; 62 per cent in Windsor; and 44 per cent in Ottawa.
"Lower borrowing costs helped to jumpstart the province's real estate engine, creating one of the most dynamic housing markets in recent history," says Christopher Alexander, executive vice president and regional director, Re/Max Integra, Ontario-Atlantic Region. "For existing homeowners, especially those who purchased early in the decade, the equity gains realized have exceeded all expectations."
Tight housing market conditions initially presented in the Greater Toronto Area and neighbouring Hamilton-Burlington, but the ripple effect made its way along the 400-series highways and into markets such as Kitchener-Waterloo, London-St. Thomas, Windsor and Ottawa by the end of the decade.
Housing sales also ramped up during the latter half of the decade, with many markets shattering existing records as demand outpaced supply. The Greater Toronto Area topped 100,000 unit sales in 2015 and 2016; London-St. Thomas crossed the 10,000 unit sales threshold in 2016 and 2017. As inventory dwindled, bidding wars erupted, placing upward pressure on prices.
"While equity gains further bolstered the move-up market, affordability concerns emerged," says Alexander. "Limited inventory was reported in Hamilton-Burlington, Kitchener-Waterloo, London-St. Thomas, Windsor and Ottawa, as first-time buyers, especially those interested in single-detached homes, ventured outside of the Greater Toronto Area."
Investment also factored into the home-buying frenzy, with foreign investment climbing as the Canadian dollar tumbled, explains Alexander. The low interest rate environment stimulated domestic investment as well. Ontario's strong economy, firing on all cylinders during the latter half of the decade, served to attract buyers from other provinces. Immigration continued at a steady pace, with the vast majority of newcomers to Canada choosing to settle in Ontario.
Affordability will play a major role in the future of housing, as buyers seek refuge from higher values in larger centres. At present, Windsor (Ontario's most affordable metropolitan market with an average price of $264,750), London-St. Thomas, Ottawa and Kitchener-Waterloo all offer single-detached homes at reasonable price points. Sales of condominiums are also gaining traction in these centres.
"This past decade has been exceptional for housing, with the annual rate of return in five of the six housing markets outperforming most other Canadian investment vehicles between 2007 and 2017," says Alexander. "Moving forward, the stage is set for continued growth, but at a somewhat slower pace. More stringent lending criteria and the new government stress test will present some challenges in the short-term, but we believe home ownership will continue to be top of mind with Canadians in the long run."  

---
Westervelt College partners with national care solutions provider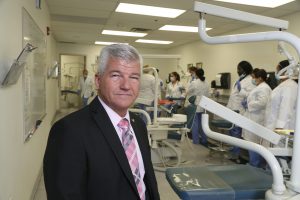 LONDON'S WESTERVELT COLLEGE and Markham-based Saint Elizabeth Health Care have announced they are partnering to leverage the unique strengths of each organization.
Saint Elizabeth and Westervelt College will be working together to tailor, advance and implement learning and career training options to equip students with the knowledge, skills and experience they need for the future of healthcare.
"By bringing together the best in health and education, our goal is to create the workforce of the future," says Westervelt College president, Don Thibert. "As partners, we understand the trends that are shaping the industry and the skills students and graduates need to succeed."
The two businesses will continue to operate independently, relying on the partnership to advance each organization's position in a quickly changing healthcare field. For example, based on the number of healthcare workers approaching retirement, employers are becoming increasingly concerned about staffing and skills shortages. To meet this challenge, there is a focus on hiring graduates with plenty of hands-on skills to deliver high-quality care and services.
"We want to make sure we stay in communication with healthcare providers and provide the kind of training they are looking for," says Thibert. "And vice versa, we have a number of training programs and short courses that complement and help expand the Saint Elizabeth network."
Westervelt College offers career-focused education and training programs in healthcare, business, law and IT. Healthcare diploma and certificate programs include health information management, medical laboratory technician/assistant, intra oral dental assistant, massage therapy, pharmacy technician, personal support worker and medical office administrator. More than 50,000 students have launched new careers as graduates of Westervelt College.
Saint Elizabeth is one of the largest healthcare providers and employers in Canada. With more than a century of experience in home healthcare, the organization also operates four schools in B.C. and Ontario. Customized offerings include in-person and blended learning, English for healthcare studies and gold-standard training for personal support workers and healthcare assistants.
"We're seeing unprecedented opportunity and change in healthcare today," adds Saint Elizabeth CEO, Shirlee Sharkey. "Care is shifting into the home and community, technology is a game changer and the demand for new talent and skills is exploding. All of this has important strategic implications for how we attract, educate and empower health professionals."  

---
Worries mount over looming shutdown of Wharncliffe Road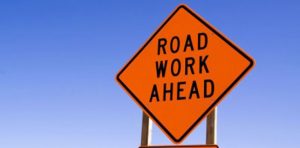 BUSINESS CONCERNS ARE mounting with news that Wharncliffe Road could be shut down for more than five months in 2020 to accommodate a huge, $39-million road reconstruction project, closing traffic to a north-south artery that sees approximately 31,000 vehicles a day.
At the heart of the reconstruction project is the rebuilding of the rail bridge at Horton Street and Wharncliffe Road. That portion of the project, valued at $16 million, also calls for the closing of Horton Street to east-west traffic at Wharncliffe for approximately three months, a route that now accommodates about 20,000 vehicles daily.
Local business owners have met with city officials, urging them to look at any and all options that would allow traffic to continue moving along the roadways, even it increases the budget estimate.
According to Doug MacRae, London's manager of transportation planning and design, the city did examine the possibility of building a routing road west of Wharncliffe-Horton intersection to direct traffic around the construction, however it would have required the purchase or expropriating of more than 10 homes and tearing them down before commencing construction.
"The construction methodology we are proposing is the least impactful," MacRae told The London Free Press earlier this week. "This project is a challenging one. It has been on the planning docket for decades. The challenges are significant."  

---
Two downtown projects lauded for commitment to heritage restoration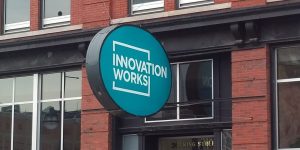 TWO LARGE DOWNTOWN restoration and repurposing projects are among the winners of the 11th annual Heritage Awards. Each year, Architectural Conservancy Ontario London Region and Heritage London Foundation recognize projects that demonstrate an extraordinary commitment to the city's built heritage. The awards were handed out last week at a gala celebration at the Delta Armouries Hotel.
Innovations Works and Pillar Non-Profit Network were awarded for restoring and repurposing the historic 1910 Garvey Block building at 201 King Street. The Italianate building was originally constructed for John Garvey's wholesale grocery and liquor business, warehouse and office, and prior to the restoration, served as the head office for GoodLife Fitness.
Opened in June, 2016, the 32,000-square-foot Innovation Works space functions as a co-working space and incubator for social-purpose businesses and start-ups, and aims to assist organizations and individuals accelerate success and amplify impact by kick-starting fresh ideas in the London community
Design House London, a commercial project at 186 York Street, was also honoured. The decor and design company opened last September after a year-long renovation of the Granger-McMahen building, one of only two glazed terracotta buildings left standing in the city (the other is the McCormick's factory on Dundas Street).
The building, purchased and restored by Ken Demelo of ICON Insulation Inc., was designed by architect William George Murray and constructed as a warehouse for a dry goods wholesaler in 1908. The building was carefully restored over the course of a year with the new marble tile flooring in the entrance and many of the original features restored inside, including exposed beams and hardwood floors. Design House London is only the third occupant of the building. Previously, it was home to by Gardner Galleries from 1971 to 2014.
Demelo also received awards this year for restoring three heritage homes in the Woodfield district.
Additional 2018 Heritage Award winners include: Kathleen Anderson, for renovation projects in downtown Strathroy; Barb Botten, for historical neighbourhood research and writing; Middlesex Centre Archives, for the creation of archives preserving the history of townships of Delaware, Westminster, Lobo, and London; and North Middlesex Historical Society, for restoring, and repurposing two historic church buildings in Ailsa Craig.  

---
Three London organizations named to Forbes Best Employers list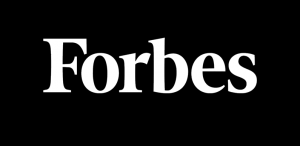 THREE LONDON EMPLOYERS have been selected as one of Canada's Best Employers for 2018 by Forbes Magazine. On the massive list of 300 employers, the City of London ranked number 36, 3M Canada placed at number 79 and the London District Catholic School Board appeared at number 85.
In collaboration with online statistics provider Statista, Forbes collected its data by asking over 8,000 Canadian employees working for large firms or institutions with at least 500 employees to rate their willingness to recommend their own companies on a scale of zero to 10 in addition to being asked more than 30 detailed questions about working conditions.
The employees were surveyed anonymously through several online access panels.
Respondents were also asked how they feel about other employers in their respected sectors or industries besides their own, according to Statista. The top employers on the list represent 24 different industries in Canada.
Ranking in at number one is Toronto's Google office, jumping up to the top spot from its fourth place position in 2017. Mississauga's Kruger Products came in second, followed by Hydro Québec in third.
Among the top ten, educational institutions had a strong showing, taking three spots: Queens University, which took the top position in 2017, this year came in sixth, while Concordia University (last year's number 91) came in seventh. Ottawa-Carleton District School Board came in tenth this year, jumping up from number 82 in 2017.
You can find the full Forbes list here.  

---
Business Events Calendar
Featured Event: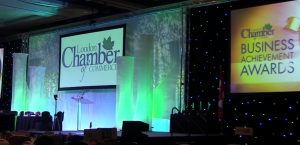 35th Annual Business Achievement Awards: March 21, 2018
Often called the "Academy Awards" of business achievement in London, the Business Achievement Awards gala showcases and celebrates some of the outstanding businesses in London.
Upcoming Events:
Exporting to the EU Workshop: February 21, 2018
Finance for Communicators: February 21, 2018
Leadership Beyond the Box Program 2018: February 21, 2018
FEX Family Business Celebration: February 27, 2018
Networking 2.0 Next Level Marketing: February 28, 2018
Digital Marketing #1: Your Online Powerhouse: February 28, 2018
Cybersecurity Lunch & Learn: March 1, 2018
MS Publisher Basics: Get Designing: March 1, 2018
Active Risk Management—The Board & Executive Director's Role 2018: March 6,
E.P.I.C. Networking Events: March 6, 2018
Marketing, Understanding Your Consumer: March 7-9
#PressForProgress: March 8, 2018
Starting a Small Business Seminar: March 14, 2018
GST/HST Information for Small Business: March 14, 2018
Insightful Leadership: How to Go from Aha to Ta-dah: March 20, 2018