London Inc. Weekly 03 • 30 • 2018
Provincial budget fails to tackle high input costs, low business confidence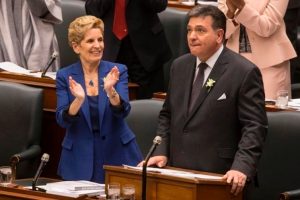 THE ONTARIO CHAMBER of Commerce cautioned that while the 2018 Ontario Liberal budget proposes new spending for economic development, it does nothing to alleviate rising input costs or tangibly address low business confidence. In fact, the Ontario government has chosen to follow the federal government's lead on changes to the tax code that will result in significant new taxes on Ontario's employer community.
The Ontario Government is harmonizing with the federal government's eligibility criteria leaving over 20,000 employers paying $100 million more in Employment Health Tax over the next three years. In addition, businesses will be phased out of the small business deduction if they earn between $50,000 and $150,000 of passive investment income in the taxation year, resulting in an additional $350 million in new taxes for Ontario businesses over the next three years.
"Although the Government is making smart investments in skills development, the ever-rising cost of doing business in Ontario is hindering economic growth," says Rocco Rossi, president and CEO of the Ontario Chamber of Commerce. "The Ontario Budget not only fails to provide the offsets our members need, it will leave some businesses, including small businesses, paying more in taxes."
The OCC is also concerned with the precarious fiscal situation that many of the government's new investments will create. While the near-term deficit is projected to be less than one percent of the GDP, this comes at a time when the economy is relatively strong. The budget also projects slower GDP growth on the horizon due to global factors.
Despite this caution, the OCC supports smart investments announced in the budget, such as regional economic development funding, new dollars for public transit, $500 million for broadband infrastructure and additional resources for apprenticeship and skills development.
The impetus for much of the new social spending proposed by the Ontario government is to address the notion that prosperity is not being shared. The budget demonstrates there is no rise in precarious work. As the budget notes, of the more than 800,000 net new jobs created since the recession, the majority were created "in industries that pay above-average wages, in the private sector and as full-time positions."
"Ontario's businesses are doing their part to create a fairer society, and the best way to ensure that continues is to consult with businesses and reduce their cumulative burden," says Rossi. "As the government and opposition parties turn their attention to the upcoming election, we again call on them to adopt our Vote Prosperity recommendations that will strengthen business competitiveness, foster job creation, build healthy communities and improve government accountability."

---
A new OEV barbershop aims to create a go-to destination for men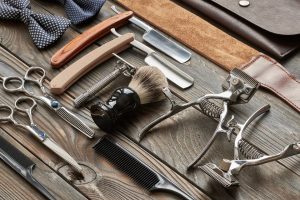 A NEW CONCEPT in barber shops is making its debut in Old East Village. Whistling Dick's Barber Shop, located at 760 Dundas Street, is the brainchild of local entrepreneurs Greg Kahnert, owner of WoodOnSteel and Hairpinlegs.com, and John Parlow, co-founder of Pulp & Press Juice Co. and Rebirth Wellness Centre. It opens for business next month.
According to the owners, with a diminishing number of men's spaces, Whistling Dick's Barber Shop is setting out to re-establish that domain. Today, with an abundance of unisex salons serving a predominantly female clientele, the purely male barber shop has become a rarity.
"Our vision from day one was to create a space for men to feel comfortable, at ease and welcomed," says Parlow. "We want our customers to visit us in a social capacity—to become regulars, regardless of whether they need a haircut, shave, beard trim or not."
The atmosphere of the new shop will aim to convey a historical feel, with century old blonde brick walls and rough-cut pine build-outs, carpentry and trim. This return to traditional barbering, including hot towel shaves, beard work and products geared to men. In addition, with a liquor license in the works, Whistling Dick's is determined to solidify its position as a go-to destination for men throughout the city.
The owners say the Whistling Dick's name is also rooted in history, inspired by the true story of Richard (Dick) Milburn, a 19th-century African American composer and barber. While cutting hair in his father's Philadelphia barber shop, Milburn often whistled tunes. He composed Listen to the Mocking Bird, which went on to become one of the most popular ballads of the era, selling more than 20 million copies of sheet music at the time. Milburn, however, was not credited on the sheet music or paid for the composition.
Owners Parlow and Kahnert, have been friends since first meeting when Kahnert was opening Wood on Steel, a custom, live-edge wood furniture and metal fabrication company. While looking for furnishings for one of his businesses, Parlow became Wood On Steel's first client. "I wasn't even open for business yet and in strolls this guy looking for a live edge slab for a desk," says Kahnert. Fast forward seven years, and the two are launching their first business venture together.

---
Car-sharing business changes hands, looks to expand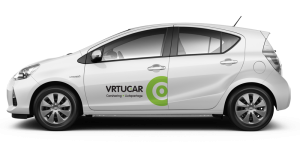 MONTREAL-BASED COMMUNAUTO, the first car-sharing company in Canada, and Vrtucar, its subsidiary in Ottawa and Kingston, have purchased the assets of Community CarShare, which operated car-sharing services in several Southwestern Ontario cities, including London.
"Vrtucar is committed to ensuring continuity of excellent service while also investing in future development," says Vrtucar founder and president, Wilson Wood.
Community CarShare has about 150 members in London, sharing four cars.
According to Wood, one of the benefits for local users will be the access to Communauto services in seven other cities in Ontario (Kingston and Ottawa), Quebec (Gatineau, Montreal, Sherbooke and Quebec City) and Nova Scotia (Halifax). In addition, a soon-to-be-introduced price structure will see a reduction in the cost of car-sharing services for regional members.
For example, members under Community CarShare's 'Occasional' plan would pay $16.50 for a 1.5-hour, 15 kilometres trip. Under Vrtucar's price structure and its most popular 'Value' plan, the same trip would cost $11.78, a 29% saving.
Existing Community CarShare members will be able to access Vrtucar's best rates without a requirement to pay a refundable deposit, as their current deposit status and plans will be grandfathered.
According to Benoit Robert, founder and president of Communauto, the company plans to increase the number of cars and stations and potentially introduce new services to the region, as soon the conditions for a sustainable operation are met.
"Making car sharing economically sustainable in South Ontario is essential in order to give it the resources to increase and develop," says Robert. "To achieve this objective, we will put all our efforts and we hope to count on the support of all cities we serve."

---
New London business licensing bylaws come into effect next week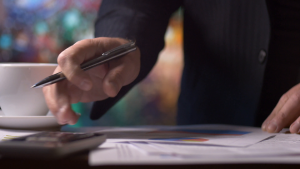 A NUMBER OF new City of London business licensing bylaws will come into force and effect on April 2, 2018.
The introduction of the new bylaws was an ongoing process during 2017, with several new and updated topics and categories introduced over the last several months.
Some of the key changes resulting from the updated bylaws include:
• Some businesses are no longer required to be licensed, while others have been renamed or have been consolidated. 
• New business licence categories include: operators of adult entertainment establishments; some additional contractor types (driveway contractors, pool installers); donation bin businesses; electronic cigarette and tobacco retailers; pay-day loan businesses; personal services such as manicure/pedicure services and tanning; pet shops.
• New application fees and renewal fees are now the same.
• Other than 2018, all future business licenses will expire annually on January 31.
• The licence manager has authority to make operational regulations outside of the bylaw.
According to the city, most, if not all, businesses would have received communication advising them that the usual December 31 expiry date has been extended due to the amendment process.
In addition, bylaw enforcement officers are in the process of visiting business locations throughout the city to make owners aware that their business may fall under the new licensing bylaw, and to provide information about new regulations and how to go about attaining additional assistance.
Click here to access more information.

---
Council votes to keep enterprise corridor development restrictions in place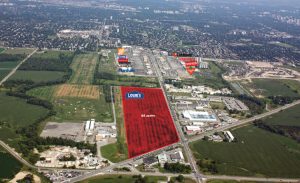 FOLLOWING A HEATED debate surrounding the removal of a development cap in the so-called enterprise corridor along Wonderland Road South earlier this week, city council voted to keep the restriction in place. The vote rejects the advice of city staff, and an independent consultant hired by the city planning department to perform a market analysis.
Mayor Matt Brown and councillors Maureen Cassidy, Paul Hubert, Anna Hopkins, Virginia Ridley and Michael van Holst voted to lift the cap, all others were opposed (Phil Squire was absent).
The enterprise corridor was created as part of the 2012 Southwest Area Plan, and included a 100,000-square-metre cap on the amount of commercial development along Wonderland Road between Southdale Road and Hamlin Street. Worries arose when full inventory was snapped up by a few firms: roughly 20 per cent by pre-existing shops; about 60 per cent by York Developments (including land for the new Lowe's outlet at 3375 Wonderland Road South); and the remainder gobbled up by two firms.
Last year, the planning department raised concerns that, with the cap space used up, it left several properties essentially undevelopable, which could lead to what is called 'leapfrog development'. Leapfrogging leads to areas of dense development followed by gaps in the street followed by more areas of dense development. The planning department argued that it is an inefficient use of land that contributes to urban sprawl.
The consultant report prepared for politicians showed the city already has more than enough room to meet demand for retail space over the next 30 years—estimated at about 167,000 square metres. Removing the limit on retail development in the southwest would give the city more than 312,000 square metres of capacity, almost double what's needed.
Some councillors have expressed concern that removing the cap could potentially lure existing stores and businesses away from other parts of the city.

---
Business Events Calendar
Featured Event: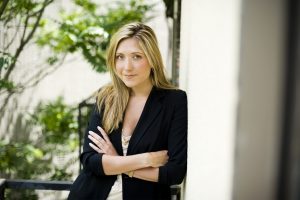 Talkin' Tech with Sarah Prevette
Kick-off London Tech Week 2018 with Sarah Prevette, founder of Sprouter and BetaKit and co-star of Quit Your Day Job. Join Sarah and special guests at Toboggan Brewing Company for an entertaining and frank discussion about all things entrepreneurship.
Upcoming Events:
Founders Panel 2018: April 3, 2018
rTraction B Corp Workshop: April 4, 2018
Feast With Friends – Bethany's Hope Foundation: April 5, 2018
Jack Richardson London Music Week: April 5-18, 2018
Global Student Leadership Summit: April 9-11
London & Area Works Job Fair: April 10, 2018
Creating Online Engagement and Results: April 11, 2018
Fanshawe College Career and Job Fair: April 11, 2018
Canadian Medical Hall of Fame 2018 Induction Ceremony: April 12, 2018
Talkin' Tech with Sarah Prevette: April 17, 2018
Ting Comic & Graphic Arts Festival: April 17, 2018
Munchies with Mentors: April 18, 201
Rocky's Harley-Davidson Ladies Garage Party: April 19, 2018
Techcellence Awards: April 19, 2018
Finance for Non-Finance Professionals: April 20-22
LSTAR ESMART Economic and Smart Technology Summit: April 23, 2018
London Chamber Summit 2018: April 24, 2018
Financial Empowerment Conference: April 25, 2018
Employee Share Ownership Plans & Ownership Thinking – London: May 2, 2018