London Inc. Weekly 04 • 06 • 2018
Tilray to establish $10-million cannabis processing facility on Sovereign Road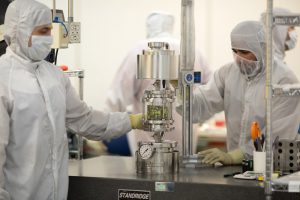 B.C.-BASED TILRAY yesterday announced the creation of wholly-owned subsidiary High Park Company to produce and distribute a broad-based portfolio of cannabis brands and products, and also announced it is making an investment of up to $10 million in a new 56,000-square-foot facility located in London to process and distribute finished cannabis products.
The company says the new London facility, located at 300 Sovereign Road near Veterans Memorial Parkway and Gore Road, will process cannabis that is grown at the company's Enniskillen Township greenhouse, to be branded High Park Farms.
"Excitement is building for the launch of the world's largest federally legal cannabis market and High Park will be a part of history when it happens," said Brendan Kennedy, Tilray CEO, in a news release. "We are proud that the addition of High Park will bring our total investment in Canada to more than $100 million and grow our Canadian workforce to more than 500 professionals in the next several years."
The London facility will process dried cannabis grown at High Park Farms into finished products, such as milled blends, edibles, pre-rolls and vape oil cartridges, and is expected to begin operations in the third quarter of 2018. The plant is expected to employ 75 people.
Tilray and its affliates currently own and operate one of the world's most sophisticated, federally licensed medical cannabis cultivation and processing facilities, located in Nanaimo, B.C. The facility in Enniskillen, to be branded High Park Farms, features 13 acres of greenhouses on 100 acres of property. The facility is currently under construction and is expected to begin cultivating cannabis by mid-year. 

---
The Don Smith Commercial Building Awards to recognize the best in ICI development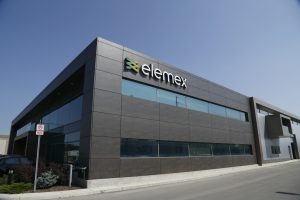 THE LONDON AND St. Thomas Association of Realtors will host the 2017 Don Smith Commercial Building Awards on April 23, 2018, at the London Convention Centre.
The biannual reception and awards ceremony recognizes the top commercial, industrial, multi-family and community buildings across the LSTAR region. The program was named after the late Don Smith, co-founder of EllisDon, a world-renowned construction company with deep roots in London.
"The awards were established in 2009 to inspire the architectural and construction community to honour commercial building excellence across the region," says John Geha, LSTAR CEO. "This is a tremendous opportunity to recognize the outstanding talent, innovation and design by the developer, construction and architectural businesses who create these amazing buildings across the region."
The nominees for the 2017 awards are:
• WEST 5
• St. John Catholic Elementary French Immersion
• Goodlife Home Office
• Sobeys Plaza Oxford and Wonderland
• FIMS and Nursing Building, Western University
• Masonville Place Renovations
• Canada 150 Pavilion at Harris Park
• Villas of Wortley
• LSR (London Street Railway) Power Plant
• The Cube – Talbot Street
• London City Centre Re-Vitalization Project
• Elemex Architectural Façade Systems
• Design and Construction of Mixed-Use Building Renovation
• Canadian Centre for Product Validation (CCPV), Fanshawe College
• Sodecia Global Technology and Innovation Centre
• London Free Press/Postmedia
• MEC London
• South London Community Centre
• No. 11 Fire Station
• Violence Against Women, Services Elgin County, Residential and Counseling Facility
This year, the program will feature a new award, the Legacy Award, which recognizes any building that is unique and/or significant to the London and St. Thomas jurisdiction. The Legacy Award nominees are:
• London Life
• CASO Station, St. Thomas
• University College, Western Tower
• St. Peter's Basilica
• Middlesex County Court House
• Elgin County Court House

---
Four Western profs honoured with Distinguished University Professor Awards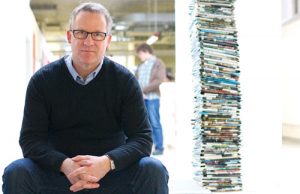 FOUR WESTERN UNIVERSITY professors are the latest recipients of Distinguished University Professor Awards, joining a select group of faculty members recognized for exceptional scholarly careers.
Honoured this year are:
• Patrick Mahon, Visual Arts, Arts & Humanities
• Jin Jiang, Electrical and Computer Engineering
• Helene Berman, Nursing, Health Sciences
• Dale Laird, Anatomy & Cell Biology
The Distinguished University Professor Award acknowledges sustained excellence in scholarship over a substantial career at Western. The award includes a citation, the right to use the title, an opportunity for a public lecture and a $10,000 prize to be used for scholarly activity at any time.
Western also selected 15 Faculty Scholars to recognize their significant achievements in teaching or research. The recipients are considered all-around scholars and will hold the title of Faculty Scholar for two years and receive $7,000 each year for scholarly activities. 

---
Siskinds expands its auto emissions class action filings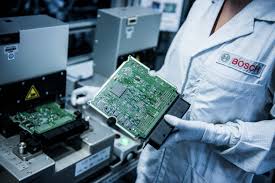 LAST WEEK, SISKINDS LLP filed a proposed national class action against BMW and Bosch regarding certain BMW vehicles equipped with Advanced Diesel with BluePerformance engine technology.
The proposed action alleges that BMW equipped affected vehicles with software that allows them to defeat emissions testing. Bosch is alleged to have developed this software and supplied it to BMW. The action alleges that under common driving conditions, the vehicles emit levels of pollutants that are far higher than advertised and allowed by law.
The action seeks to advance claims on behalf of all individuals or businesses in Canada who purchased or leased a 2009-2013 BMW X5 or BMW 335d 2009-2011 vehicle equipped with Advanced Diesel with BluePerformance engine technology.
Siskinds LLP is working with U.S. class actions firm Hagens Berman Sobol Shapiro LLP to prosecute these claims. Hagens Berman filed a proposed class action on behalf of American owners and lessees with the United States District Court for the District of New Jersey last week.
Siskinds has similar, emissions-based active national class action lawsuits filings with Ford, Volkswagen, General Motors and Chrysler.

---
Ontario government rolls out new incentives for employing young talent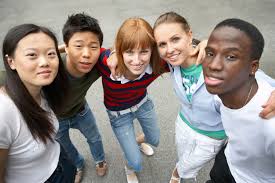 THE ONTARIO GOVERNMENT has announced new financial incentives for businesses to hire youth aged 15 to 29.
The Employing Young Talent Incentive, introduced this week by Jeff Leal, Minister Responsible for Small Business, offers small businesses with less than 100 employees, an initial $1,000 incentive upon hiring and an additional $1,000 retention incentive after six months for each youth hired through Employment Ontario.
Business owners of any size can tap into an initial $1,000 incentive after three months of hiring, followed by an additional $1,000 retention incentive after six months, for hiring youth who face barriers to employment through the Youth Job Connection program.
With summer around the corner, young people can also join the Youth Job Connection summer program. It gives youth at least 20 hours of paid training to prepare them for the a summer job, and help to get back into school after the program ends.

---
Business Events Calendar
Featured Event: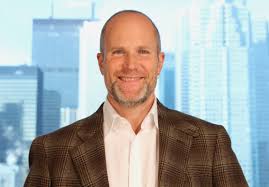 Deloitte's TMT Predictions 2018
Deloitte's Duncan Stewart walks through the technology, media and telecommunications disruptions that will be game-changers within the next 12 months.
Upcoming Events:
Jack Richardson London Music Week: April 5-18, 2018
Goodwill Healthcare Job Fair: April 6, 2018
Global Student Leadership Summit: April 9-11, 2018
Job Fair Preparation Workshop: April 9, 2018
London & Area Works Job Fair: April 10, 2018
Creating Online Engagement and Results: April 11, 2018
Fanshawe College Career and Job Fair: April 11, 2018
Canadian Medical Hall of Fame 2018 Induction Ceremony: April 12, 2018
Event Professionals London: April 12, 2018
Personality Dimensions: April 17, 2018
Talkin' Tech with Sarah Prevette: April 17, 2018
Ting Comic & Graphic Arts Festival: April 17, 2018
Western Accelerator Demo Day: April 17, 2018
Business Ownership & Franchise Opportunities Workshop: April 18, 2018
Munchies with Mentors: April 18, 201
Brescia LEADS Awards: April 19, 2018
Diversity in Tech Panel – Understanding Where We Are: April 19, 2018
Interview Ins & Outs: April 19, 2018
Rocky's Harley-Davidson Ladies Garage Party: April 19, 2018
Techcellence Awards: April 19, 2018
Finance for Non-Finance Professionals: April 20-22
Don Smith Commercial Building Awards: April 23, 2018
LSTAR ESMART Economic and Smart Technology Summit: April 23, 2018
London Chamber Summit 2018: April 24, 2018
Financial Empowerment Conference: April 25, 2018
Employee Share Ownership Plans & Ownership Thinking – London: May 2, 2018
The 2nd Industry 4.0 Symposium: May 7, 2018
Deloitte's TMT Predictions 2018: May 9, 2018
23rd Annual Manufacturer's Recognition Night and Scholarship Awards: May 9, 2018