London Inc. Weekly 07 • 13 • 2018
Runners' Choice moving out of core after 28 years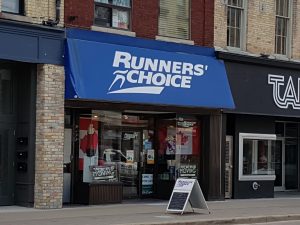 CITING ONGOING CONSTRUCTION and the move to a flex street design, Runners' Choice is moving from its Dundas Street location after 28 years and jogging on over to 520 Springbank Drive.
According to owner Brian Hagemeier, dwindling pedestrian traffic because of construction (the flex street transition, which began in the April of this year, is a two-year construction project) has had a negative impact on the business. In addition, he believes the flex street design prioritizes entertainment and dining over retail, and he worried about the long-term viability of the location.
"The vision that they have downtown is more entertainment focus—restaurants and cafes," Hagemeier told CBC News. "I'm just not sure for a business to survive and thrive downtown that it's going to have the atmosphere to make it happen."
The $26.7-million project, dubbed Dundas Place, aims to create a destination zone for culture, arts and entertainment and will turn a five-block stretch of Dundas Street, from Wellington Street to near the Thames River, into a pedestrian-first flex street. Curbs and sidewalks will disappear from the street, and it will become an open community space with more trees and seating. It will change back and forth between a pedestrian-only area and a street with regular vehicle traffic. Poles, called bollards, that can be raised or lowered, will mark the space for vehicles, but for events, the space will be traffic-free.
The Runners' Choice Dundas Street location will close and the end of July and the business will reopen on Springbank Drive at the beginning of August.

---
London commits to regional broadband initiative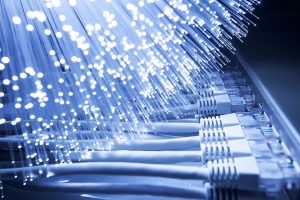 THE CITY OF London has committed $690,000 and joined the SouthWestern Integrated Fibre Technology Inc. (SWIFT) as a capital contributing member in the regional initiative that will connect southwestern Ontario, Caledon and Niagara Region to modern broadband infrastructure.
"We see our investment in SWIFT as a significant investment in supporting economic development here in London and across the region," said London Mayor Matt Brown in a press release. "Reliable, affordable and modern internet connectivity is an essential service for ensuring our residents and businesses thrive in the digital economy."
By joining SWIFT, London is investing in a collective broadband initiative working to improve ultra-high-speed fibre-optic internet access for more than 3.5 million people—25% of Ontario's population—across approximately 350 communities. This partnership follows $180 million in combined investments by the federal and provincial governments and over $17 million in investments by municipalities across the region.

---
TD Sunfest looks to Dundas Place for 2020 expansion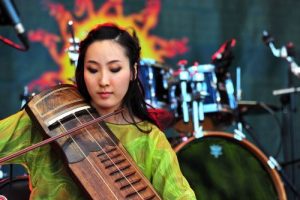 FOLLOWING WHAT APPEARS to be the most successful TD Sunfest of the past 24 years, organizers are taking a close look at expanding the venue to an additional site to ease congestion issues at Victoria Park.
According to TD Sunfest artsitic director, Alfredo Caxaj, a plan to expand the event to an additional downtown location in 2019—the festival's 25th anniversary—has been put on hold until the Dundas Street flex street project (Dundas Place) has been completed in 2020. 
Though final numbers are still being tallied, Caxaj says this year's festivities, which took place from July 5 to July 8 at Victoria Park, were likely the most successful so far.
"We were just so pleased to see so many thousands and thousands of people coming to the park, enjoying in a free and upbeat environment," Caxaj told Global News.
Caxaj believes that, once complete, Dundas Place will provide an ideal environment in which to expand TD Sunfest, which has grown to become the Canada's largest world music festival.
"The construction is to make the street a flex street where people will come precisely to those events, and we want to take advantage of that."

---
Lexus of London announced as 20 Under 40 presenting sponsor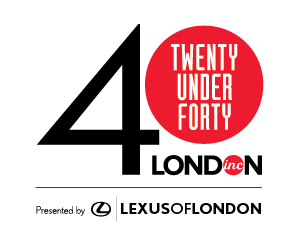 LONDON INC., IN association with the 20 Under 40 Foundation, is pleased to announce Lexus of London as the presenting sponsor of 20 Under 40 Awards program.
"Lexus of London is proud to support 20 Under 40," says general manager, Chris Pinelli. "We share a common commitment to demonstrated business excellence and community involvement with the 20 Under 40 nominees and winners."
The program has been rebranded as the 20 Under 40 Awards, Presented by Lexus of London.
Now in its sixth year, the program celebrates individuals who have distinguished themselves in both career and community, and highlights the achievements of young men and women who will be shaping our city for years to come.
Nominations for the 2018 program are accepted until July 31 (the nomination form is available at www.londonincmagazine.ca). Winners will be announced in the October 2018 issue of London Inc., and then profiled in a special print and digital supplement to be circulated with the November 2018 issue.
The winners will also be celebrated at the 2018 20 Under 40 Awards Gala, Presented by Lexus of London, at the London Music Hall on Wednesday, November 28.

---
Apartment projects give monthly housing numbers a boost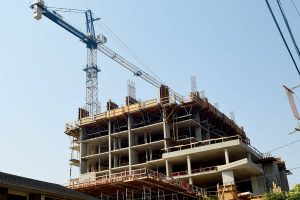 LONDON-AREA HOUSING construction starts got a hefty lift from two apartment project starts last month.
According to the Canada Mortgage and Housing Corp. (CMHC), there were 610 housing starts in London, St. Thomas and surrounding municipalities in June, compared to 565 in the same month last year.
The growth was contained to multi-family starts, with 480 units compared to 336 units last June. The number of single-family starts fell significantly last month, with only 130 compared to 229 in June, 2017.
In an interview with The London Free Press, president of the London Home Builders' Association, Sue Wastell, says a shortage of serviced lot is impacting the new home market.
"We have had to pause buying because no builder has any inventory remaining. In most years it's more steady, but last year was an anomaly where everything got bought up quickly."
The two large multi-unit projects—a 24-storey tower on York Street by the Tricar Group and an 11-storey building on Pomeroy Lane by Oak Oak Properties
Until last month there had been a sharp decline in the multi-family housing starts in 2018, but two large projects now underway—a 24-storey tower on York Street by Tricar Group and an 11-storey building on Pomeroy Lane by Oak Oak Properties—helped to reverse the trend. Additional high-rise apartment projects have been proposed, but some have been held up by planning or legal issues.
The next project ready to proceed is on Richmond Row, where Old Oak Properties is getting ready to demolish some commercial buildings to construct a 32-storey high-rise. 

---
Business Events Calendar
Featured Event: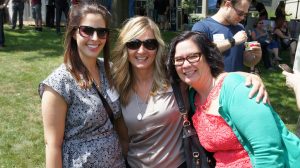 TechAlliance Meet & Meat BBQ 2018
TechAlliance's Meet & Meat brings together over 400 members of London's technology and business communities for a casual BBQ lunch. Catch up with colleagues and learn what TechAlliance has planned for the upcoming year.
Upcoming Events:
LDN Convergence: July 14, 2018
PRIDE London Festival: July 19-29, 2018
TechAlliance Meet & Meat 2018: July 19, 2018
London Chamber Business After Five: July 19, 2018
Home County Music & Art Festival 2018: July 20, 2018
Londonlicious Heat Wave Edition: July 20, 2018
The Business of Acting Workshop: July 21, 2018
Crucial Conversations: July 23, 2018
London Salesforce User Group BBQ: July 24, 2018