London Inc. Weekly 09 • 14 • 2018
South-end nursery to become cannabis facility
HAMILTON-BASED BELEAVE Inc. has announced it has purchased 250,000 square feet of greenhouse space and 85 acres of land in on Wellington Road in south London to cultivate and harvest cannabis for distribution and sale nationally.
The Wellington Road property is the current home of Heritage Garden Gallery, which has been in operation since 1988. Heritage owner, Grace Boekestyn, told the London Free Press that she and her husband listed the business two years ago with the expectation of selling to a flower-growing operation or garden centre, however the property attracted little interest until Beleave came knocking.
According to Beleave, the cannabis facility will become a contributor to the local economy, both through investments and job creation. The company says the location of the facility provides a number of competitive advantages, including access to abundant hydro power, low-cost natural gas and close proximity to major highways providing quick and easy access for employees, shipping, and receiving.
Beleave purchased the greenhouse space and land for $6,700,000 using a combination of cash ($1,172,500 in cash), Beleave common shares ($1,172,500 in shares) and mortgage financing ($4,355,000 in financing) at 6% annual interest.
Beleave is a biotech company whose wholly-owned subsidiary, Beleave Kannabis Corp., is licensed to cultivate and sell medical cannabis and produce cannabis oils and extracts pursuant to Health Canada's Access to Cannabis for Medical Purpose Relations. Beleave has also developed a network of medical cannabis clinics under the Medi-Green banner and has applied for various patents to broaden its strong research focused foundation.
Last month, Beleave announced it would be opening a Medi-Green store at 211 Dundas Street in late-September.

---
Eleven local firms ranked on the 2018 Growth 500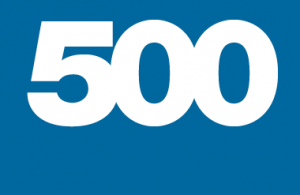 A TOTAL OF 11 London-area firms have made the list of the 2018 Growth 500 ranking of Canada's fastest-growing companies.
The companies are: Ecopower (35); Arcane (135); Big Viking Games (174); Voices.com (224); Digital Echidna (241); Diagnostics Biochem Canada (312); HRdownloads (343); StarTech.com (417); Microcad Computer (424); Zomaron (466); Woody's Premium Cabinetry (492).
Produced by Canadian Business and Maclean's magazines, the Growth 500 ranks Canadian businesses on five-year revenue growth. Growth 500 winners are profiled in a special print issue of Canadian Business published with Maclean's magazine and online at canadianbusiness.com and growth500.ca.
Human resources tech platform firm HRdownloads earned a spot on the Growth 500 list for the sixth time in its company history and for the fifth time in a row. "This award is one that I proudly share with the team at HRdownloads," said Anthony Boyle, HRdownloads president and CEO. "We are a team, first and foremost, and it's no secret that that has been a large part of our unwavering success."
For Woody's Premium Cabinetry, based in Strathroy, this is the second year in a row the firm has ranked.
"Woody's Premium Cabinetry is humbled and honoured to be on the Growth 500 list for a second consecutive year," said Shawn Fentie, president of Woody's. "Our commitment has always been to deliver the highest quality, service and care in everything we do. Achieving the Growth 500 ranking further demonstrates this commitment, and was made possible thanks to the excellence, innovation and efforts of our entire team."

---
Hiring climate for Q4 forecast to remain stable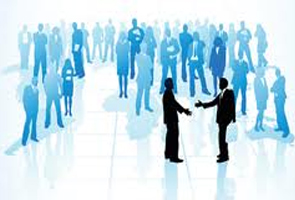 THE LATEST SURVEY conducted by ManpowerGroup points to a stable hiring climate for the fourth quarter of 2018.
Data collected from area employers shows that 13 per cent plan to hire between October and December. Three per cent are expecting cutbacks, while 80 per cent said they plan to maintain their staffing levels. The remaining four per cent said they were uncertain of their hiring intentions.
According to Tara Benson, manager for ManpowerGroup for the southwest and central Ontario regions, leading the hiring will be the public administration sector with 24 per cent hiring along with 18 per cent of businesses in the manufacturing sector.
The weakest labour sector is wholesale and retail trade, with a modest outlook of six per cent growth.
"It is on par with the outlook reported during the same time last year, indicating a steady hiring pace for the upcoming months," Benson told the London Free Press.
London's unemployment rate is 5.2 per cent, its lowest in 14 years.
The Manpower survey comes about two weeks after the Conference Board of Canada forecast economic growth in London, with a 2.8 per cent increase in hiring projected for 2018 and 1.4 per cent job growth predicted in 2019, remaining at about that pace until 2022. 

---
Lars Hanseid announced as new president and general manager of 3M Canada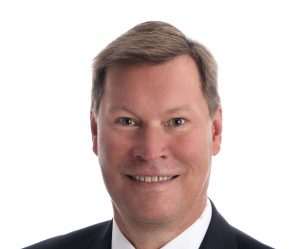 3M CANADA HAS announced the appointment of Lars Hanseid as president and general manager.
According to a company release issued earlier this week, Hanseid will lead 3M Canada through its continued digital and commercial transformation journey, and will help the company deliver on its commitment to use science to advance every company, enhance every home and improve every life.
"Our team in Canada plays a pivotal role in using science to solve real world problems–from the exploration that takes place at our research and development laboratories to the eight manufacturing locations across the country where we turn ideas into reality using sustainable processes and clean technologies," said Hanseid.
Hanseid brings 30 years of international experience at 3M to the role, most recently as VP of the Central East Europe, Middle East and Africa area. A finance and operations expert, Hanseid has held a variety of management and executive roles at 3M in Norway, Belgium, Denmark, Poland, Russia and the U.S. He has focused on a broad number of operational management functions such as administration, finance, HR, IT and supply chain.
Hanseid succeeds the former 3M Canada president and general manager, Mojdeh Poul, who is now executive vice president of 3M's Safety and Graphics Business Group. 

---
Housing start numbers down, sector remains healthy
WHEN STACKED UP against 2017 totals, the numbers look bleak. But according to the Canadian Mortgage and Housing Corporation, London housing starts for August are still representative of a healthy home construction sector.
A total of 55 single-detached home starts were recorded in London in August, compared to 211 in August, 2017. Year-to-date total housing starts in London and region numbered 1,847, down 28 per cent from 2,581 starts in same period in 2017. Of the total starts, 929 were single-family home starts — down from 1,208 last year — and 918 were apartment and townhouse starts, compared to 1,373 in 2017.
"These numbers are not low. They are strong historically, but 2017 was an extraordinary year," said Andrew Scott, CMHC analyst for London, in an interview with the London Free Press. "There is robust construction there. We expect new home construction to remain strong, to pick up in September and October."
The total value of building permits in London in all sectors this year is expected to be nearly $1 billion. Last year it was $1.1 billion.

---
Featured Business Event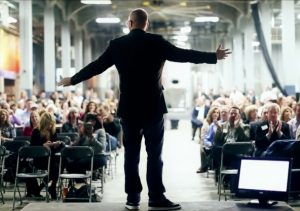 DisruptHR 2018 | September 19, 2018
COVERING THE GLOBE in over 200 locations, DisruptHR is built on the belief that how we've approached people and talent in the past won't be the best way to approach them in the future.
Founded on the idea that all business leaders need to be ready to take some risks and stir the pot (in short, to disrupt), the DisruptHR evening features spirited, focused presentations by local professionals who will share their disruptive ideas on how to move our collective thinking forward when it comes to talent.
"This is year two of DisruptHR," said Terry Gillis, president and managing partner of hosting firm, Carswell Partners. "We are proud to bring this worldwide movement to London because we know London can use a little disruption when it comes to the people side of business. We hope to push a few buttons again this year and make sure people leave with some new ideas and perspectives."
Held at the unique Centre for Product Validation (which will feature the World's Quietest Bar), 14 speakers talking for five minutes each will deliver on the DisruptHR mantra of "Teach us something, but make it quick." It's a high-energy idea forum designed to inform and empower executives, business leaders, people in the human resources field and anyone passionate about people.