London Inc. Weekly 09 • 21 • 2018
Trudell Medical targets adventurer market with new high-altitude sleep mask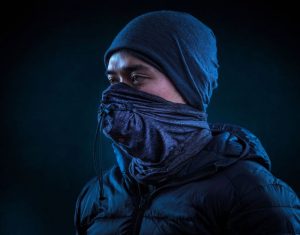 LONDON-BASED TRUDELL Medical International has announced its new Altimate high-altitude sleep mask is now approved for sale in Austria, Belgium, France, Germany, Italy, the Netherlands, Spain, Switzerland and the United Kingdom. 
Lightweight, portable and easy to use, the Altimate sleep mask is designed for high-altitude adventurers.  By regulating the natural breathing pattern that is often compromised or restricted at altitudes where oxygen is thin, the sleep mask gives adventurers a performance edge by minimizing disrupted sleep at altitude.
According to Trudell, venturing to high-altitude locations is increasingly common, and more and more people are being exposed to the effects of these hypoxic environments. The Altimate sleep mask is a new Class I medical device that provides a combination of mild exhalation resistance and CO₂ rebreathing. The result is a drug-free method of mitigating the effects of disrupted sleep at high-altitude by reducing high-altitude periodic breathing. An added benefit of the Altimate mask is that rebreathing improves the heat and humidity of inhaled air in the typical cold, dry environment at altitude.
The company says that a recent pilot study shows that the mask also reduces the severity of high-altitude headaches, the most common symptom of acute mountain sickness (altitude sickness).

---
Ivey launches new executive education destination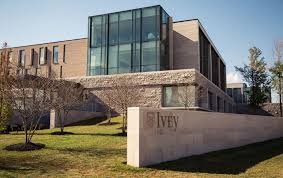 THE IVEY BUSINESS School has announced the launch of The Ivey Academy, a full-service learning and development destination that blends top-ranked university-based executive education with strategic design, talent assessment and leadership coaching to create the first of its kind executive education experience in Canada.
Built upon the Ivey Business School's foundation as an internationally recognized institution for high-quality education, The Ivey Academy brings all aspects of executive learning and development under one roof. The institution's expanded breadth of offerings creates a holistic learning and development experience that is focused on behaviour change, helping organizations maximize their return on investment through an integrated approach.
Program offerings for individuals and business teams, which are delivered in both London and Toronto, are accessible to anyone in a business role, while custom programs are designed for organizations with specific learning or development goals for their employees and leaders.
"There's been a gap in Canada's learning and development market, with companies typically engaging multiple vendors to deliver competency assessments, learning modules, training content and executive coaching," said Mark Healy, executive director, The Ivey Academy. "Combining all aspects of learning with independent expertise across the development journey, we are able to deliver sustained behaviour change, not just knowledge transfer, and stronger retention and succession pipelines for organizations."

---
Siskinds extends trailing commissions class action to CIBC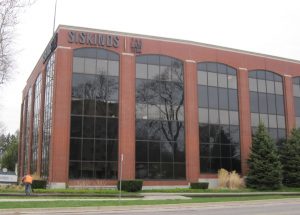 LONDON'S SISKINDS LLP and Toronto-based litigation boutique Bates Barristers P.C. have filed a proposed class action against the Canadian Imperial Bank of Commerce and CIBC Trust Corporation regarding trailing commissions paid to online/discount brokers on CIBC mutual funds.
The action alleges that the defendants pay trailing commissions to discount brokers through which the CIBC mutual funds are sold, and investors who hold these funds in discount brokerages receive no value for the trailing commissions paid.  The action seeks compensation for those investors.
Discount brokers include, among others, CIBC Investor's Edge, BMO InvestorLine, RBC Direct Investing, Scotia iTRADE, TD Direct Investing, National Bank Direct Brokerage, Desjardins Online Brokerage, HSBC InvestDirect, Laurentian Bank Discount Brokerage, Qtrade Investor, and Virtual Brokers.
This is the third proposed class action filed by Siskinds LLP and Bates Barristers P.C. relating to the practice of mutual fund managers paying trailing commissions in respect of mutual funds held through the discount brokerage channel. Proposed class actions have also been filed against TD Asset Management Inc., the trustee and manager of TD mutual funds, and 1832 Asset Management L.P., the trustee and manager of Scotia and Dynamic mutual funds. 

---
Westervelt College unveils expanded training facilities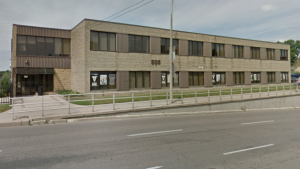 WESTERVELT COLLEGE HAS opened expanded facilities to accommodate more students this fall. The new 2,500-square foot space at 303 Richmond Street will provide new training facilities for the pharmacy technician, orthopaedic technician and health information management programs.
"The new facility will provide students with even more hands-on learning opportunities," said campus director, Gerry Slattery. "Our Orthopaedic facilities now have an integrated lab where students can practice putting each other in casts and braces as they prepare for employment next year."
According to Westervelt president, Don Thibert, the school made the investment to support its growing student enrolment. The college now trains approximately 500 students annually.
"With the current hot labour market, students are looking to increase their skills as quickly as possible and get working, usually within a years," says Thibert. "We specifically deliver most of our programs in a 50 per cent classroom, 50 per cent hands-on lab approach. Employers continuously note the high level of hands-on training and the ease at which Westervelt graduates integrate in to their careers." 

---
Oarhouse Sports Bar to close at the end of September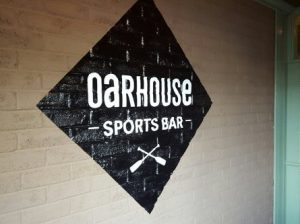 AFTER NEARLY A quarter century of operation, the Oarhouse Sports Bar will close its doors at the end of this month.
The popular watering hole at Oxford Street and Wonderland Road shared a kitchen with sister operation McGinnis Landing, which was shuttered in July.
According to owner Bob DiFruscia, after considering renovating and re-launching the McGinnis Landing space as a new concept, he opted instead to close both operations.
"I did not think it was worth the investment. It's a big property and you really can't separate them," he told the London Free Press. "I just felt like it was time to move on."
DiFruscia added he was not interested in selling the operations and did not want to see it continue under a new name. DiFruscia also operates Bertoldi's Trattoria on Richmond Street and Dolcetto on Colonel Talbot Road.

---
Featured Business Event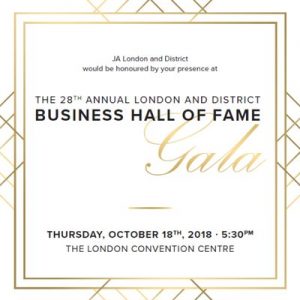 London Business Hall of Fame Gala | October 18, 2018
THE 28TH ANNUAL London and District Business Hall of Fame Gala will celebrate the achievements of the 2018 laureates Bill Gray, president and CEO of L.H. Gray and Son Limited, and Claude Pensa, retired lawyer and founder of Harrison Pensa LLP. In addition, the JA Alumni Award of Achievement will be presented to Brad Geddes, president and CEO of Zucora Home.