London Inc. Weekly 09 • 28 • 2018
Farm Boy acquired by Empire Company Limited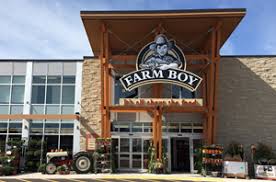 EMPIRE COMPANY LIMITED, the Nova Scotia-based parent company of grocery chains Sobeys, FreshCo, Foodland, IGA and Price Chopper, has announced that it has signed an $800-million agreement to acquire Farm Boy, one of the fastest growing food retailers in the country with 26 locations in Ontario and more on the way. Farm Boy currently operates three units in London on Wellington Road, Beaverbrook Avenue and Fanshawe Park Road West.
Empire said the deal will allow the company to speed up its growth in markets like Toronto and Southwestern Ontario, with new sites and the conversion of some existing Sobeys locations.
Empire chief executive Michael Medline said the company is hoping to double the size of the Farm Boy business. "Farm Boy is a superb strategic and financial acquisition. It strengthens our reach in the key Ontario and GTA markets, it will be a growth vehicle in urban and suburban markets, and its very strong private label program will bolster our Ocado-driven e-commerce business."
Under the deal, Farm Boy will be set up as a separate company and continue to be led by founder and co-CEO Jean-Louis Bellemare and Jeff York, co-CEO since 2009. Farm Boy's co-CEOs have also agreed to reinvest in the company return for a 12 per cent interest of the continuing Farm Boy business.
Empire said Farm Boy products will also be added to Sobeys' Ocado-based e-commerce business, an online grocery platform to launch in 2020 in the Greater Toronto Area.

---
Nominations open for 2019 Business Achievement Awards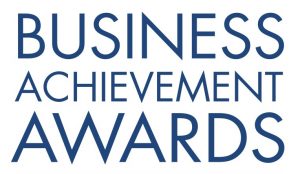 NOMINATIONS ARE OPEN for the London Chamber's 2019 Business Achievement Awards (BAAs).
Established in 1982 to acknowledge and celebrate local business achievement, the BAAs have become one of London's most prestigious business event of the years. Designed to publicly recognize London businesses that exemplify excellence, to be a finalist for an award is in itself considered a great accomplishment.
The BAAs are presented to companies in a number of categories, including human resources, innovation, environment, corporate social responsibility, agri-business, business of the year and the program's newest award, the Beyond Borders Award, which recognizes achievement in export sales.
The program also includes the annual Corporate Icon Award, which is awarded to a corporation that has demonstrated particular excellence or achievement in business, making either an immediate impact on, or a substantial long-term contribution to, the economic progress of the London area community.
Winners will be revealed at the annual BAA gala, to be held on March 20, 2019, at the London Convention Centre.
Nominations in multiple categories are permitted, but the nominee must choose only one category to compete in. In addition, a company may nominate itself. Nomination close on November 2. Nominate here.

---
Retail picture hazes over for Indiva Limited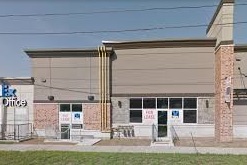 ON THE HEELS of London-based Indiva Limited announcing plans to open up to 10 cannabis dispensaries in Ontario in 2019, including at a local space secured at 879 Wellington Road in the Wellington Centre strip mall, new legislation introduced by the provincial government may squash those plans.
The Progressive Conservatives outlined their rules for regulating and licensing cannabis retailers in Ontario yesterday, and while there is no limit on the number of licences being granted to retailers, commercial growers are capped to one retail outlet that must be located at their production plant, also known as farm-gate sales.
"We're still trying to understand the implication of [the limitation]," said Indiva's COO and general counsel, Koby Smutylo, in an interview with the London Free Press, noting there's confusion about whether licensed producers can partner with another company to open dispensaries.
Indiva plans to open a retail space at its Hargrieve Road plant, Smutylo added, saying the company will continue to explore leases for potential dispensaries.
Indiva is working with a design and fabrication firm that has worked with established retail brands, including Nordstrom, Louis Vuitton, Ray Ban, and J. Crew. "We believe this experience will help us create and deliver an awesome retail experience to our clients," Smutylo added.

---
Further hike to minimum wage halted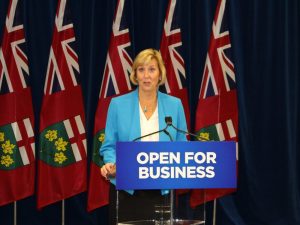 ONTARIO'S PROGRESSIVE CONSERVATIVE government said it will halt a planned increase to minimum wage that was scheduled to kick in next year, following up on a promise made during the spring election campaign.
Labour Minister Laurie Scott said Wednesday the minimum wage will remain at $14 an hour rather than rising to $15 as planned by the previous Liberal government.
The minister would not say whether the minimum wage would eventually go up, saying only that the government was conducting consultations on the issue.
Ontario's minimum wage increased from $11.60 to $14 an hour on January 1, drawing complaints from businesses and prompting some to raise prices and cut staff hours and employee benefits.
"The increase of 20 per cent this year was a lot for businesses to absorb, so we're putting a pause on the minimum wage," Scott said. She also said the government was reviewing the labour reform legislation brought in by the Liberals, which included the wage increase. Some business groups opposed changes in the law and have asked the government to repeal parts of it.
The government also announced it was reducing premium rates for employers by close to 30 per cent after the Workplace Safety and Insurance Board eliminated its unfunded liability, which is the shortfall between the money needed to pay future benefits and the amount in the insurance fund.

---
Rezoning clears path for new casino at Western Fair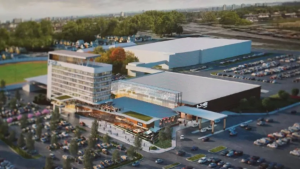 CITY POLITICIANS VOTED unanimously Monday night at a meeting of the planning and environment committee to move ahead with rezoning lands the city and Western Fair own, setting the stage for a new casino and hotel complex.
Standing in the way, however, are lease negotiations involving Burnaby, B.C.-based Gateway Casinos and Entertainment Ltd., the Western Fair and city officials, which have dragged on for more than a year.
Gateway wants to build a 125-room hotel and a new, smaller grandstand and introduce restaurants, 1,200 slot machines and 46 table games in a new, $140-million casino.
Earlier this month, Gateway said it is eyeing two alternative locations for the development, saying they're frustrated negotiations with the Western Fair District have been taking too long. Rob Mitchell, the company's director of communications and public affairs, said Gateway is "currently looking" at a plot of land at Wonderland Road and Exeter Road, and a former cement plant on Wonderland Road.
The London Plan, which guides how the city grows, allows for a hotel on the fair's 19-hectare site.

---
Featured Business Event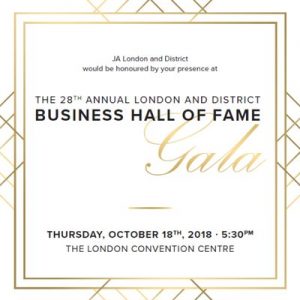 London Business Hall of Fame Gala | October 18, 2018
THE 28TH ANNUAL London and District Business Hall of Fame Gala will celebrate the achievements of the 2018 laureates Bill Gray, president and CEO of L.H. Gray and Son Limited, and Claude Pensa, retired lawyer and founder of Harrison Pensa LLP. In addition, the JA Alumni Award of Achievement will be presented to Brad Geddes, president and CEO of Zucora Home.