London Inc. Weekly 11 • 23 • 2018
London selected as newest home for Green Economy Hub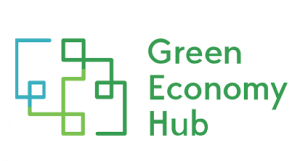 A GREEN ECONOMY Hub will be launching in London in spring 2019, administered by the London Environmental Network (LEN).
Green Economy London, supported by key investments from the London Community Foundation and the City of London, will join six other Green Economy Hubs in Ontario. The hubs, which are part of the Green Economy Canada network, help local businesses to set and achieve sustainability targets—bringing together, empowering, and celebrating businesses as they achieve their goals.
To date, businesses in Green Economy Hubs have collectively reduced 59,105 tonnes of GHGs―the equivalent of taking over 12,600 cars off the road for one year―while increasing their profitability.
"Individually, many London businesses and institutions have been recognized leaders in the past and now have the opportunity to do this as part of collaborative actions managed by the London Environmental Network; all designed to leverage and push each other higher while reducing greenhouse gas generation and creating a stronger local economy," said Jay Stanford, director, environment, fleet & solid waste for the City of London.
"We are excited about the possibility of working with a local sustainability hub as a way to compare our progress on green initiatives with other similar organizations," added Richard Hammond, principal of Cornerstone Architecture. "We'd love to help develop something that is practical, relevant and easy for organisations like ours to implement."
According to Skylar Franke, executive director, LEN, "We couldn't be more excited about supporting London businesses through the new hub. Not only will Green Economy London complement LEN's existing programs, but Green Economy Hubs are a proven way of engaging businesses to incentivize them to tackling climate change and improving business sustainability. We're looking forward to connecting, educating, and inspiring businesses across London as they progress in their sustainability journeys."

---
Signature Graphics unveils new facility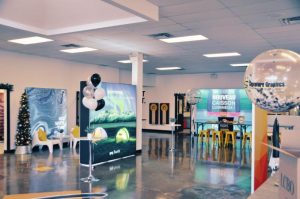 AFTER 35 YEARS on Exeter Road, trade show exhibit, display and sign firm Signature Graphics officially opened their new facility this week at 317 Adelaide Street South.
At 7,700 square feet, the company's new location is almost double the size of their previous facility.
"Our new showroom allows us to demonstrate the very latest in portable and corporate trade show exhibit systems and accessories," said Signature Graphics president, Glenn Avola. "We also have doubled our production area to accommodate new high-speed printers and two vehicle-wrap bays."
Avola noted the larger facility also gives the company room to grow. The firm has hired three full-time staff members since the move, and will look to add another five to 10 positions in the next year as they ramp up production.
Established in 1978, Signature Graphics designs and produces signs and trade show displays, as well as providing marketing and brand development services, for businesses of all sizes, including organizations such as Fanshawe College, Red Rhino, VIA Rail and GoodLife Fitness.
For more details about Signature Graphic's move and expansion, look for upcoming coverage in the December-January of London Inc.

---
Vehikl joins Arcane and RoomRoster at the Cube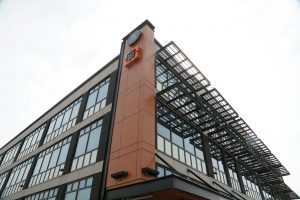 WEB AND APP developer Vehikl has secured the top floor of the Cube at 304 Talbot Street, joining Arcane and RoomRoster in the building, and further establishing the York Developments property as one of the city's premier technology hubs.
Based in Waterloo and founded in 2000, Vehikl has been operating a London office out of Innovations Works at 201 King Street since mid-2017, and will move its nine workers to the Cube in January.
Specializing in web app development, specifically within the Laravel framework, and working with a wide range of companies, from start-ups to enterprise-level organizations, the firm has plans to expand to 35 employees in London, which will meet or surpass the 30-plus employees at its founding Waterloo office.
"We are excited that our new office will encourage the collaborative environment we strive for here at Vehikl," said co-founder, Chris Keithlin. "We are thrilled to have a larger space to work in as we develop exceptional products, with room to grow as we expand our team in London.
"In addition, being neighbours with other talented tech companies such as Arcane and RoomRoster is a huge bonus," Keithlin continued. "We look forward to collaborating with them on efforts to grow the tech community in London."

---
Over 2,000 housing units get green light at final city council meeting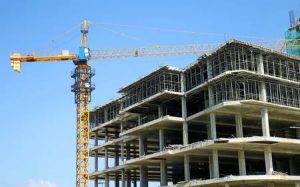 THE OUTGOING LONDON city council signed off on quartet of development projects at its final meeting this week, paving the way for more than 2,000 housing units in nine residential towers.
Four different high-rise projects, several of which include multiple towers, were approved by the outgoing city council on Tuesday night.
Council voted 11 to two in favour of the Bostwick Road project, which includes five residential towers, commercial and office space and parkland around the new community centre near Southdale Road.
Council also voted 10 to three in favour of a 222-unit project at North Centre Road, just north of Masonville Place. The development was tweaked multiple times after neighbours objected to the project.
The proposed development started as a 22-storey high-rise, was lowered to 18-storeys before finally being approved as a 15-storey high-rise with eight-storey and six-storey buildings beside it.
Finally, councillors gave unanimous approval to a 222-unit development at 131 King Street, and two 24-storey buildings at 809 Dundas Street. The development at 809 Dundas Street will include 25 affordable housing units.

---
Featured Business Event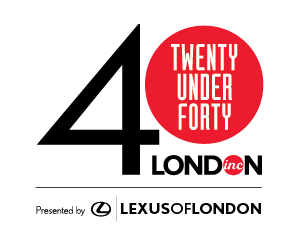 2018 20 Under 40 Cocktail Cocktail | November 28, 2018 
London Inc., in association with London's 20 Under 40 Foundation, proudly hosts the 2018 20 Under 40 Cocktail Gala, Presented by Lexus of London. The 2018 20 Under 40 Cocktail Gala celebrates 20 remarkable individuals who have distinguished themselves in both career and community. Join us and mix, mingle, meet and celebrate with London's finest young professionals.