London Inc. Weekly 12 • 07 • 2018
AgMedica Bioscience to open London plant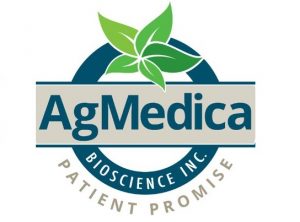 AGMEDICA BIOSCIENCE INC., a Chatham-based licensed producer of medicinal cannabis, announced yesterday the acquisition of two indoor processing facilities, including one in London, designed to bolster the company's future production and cultivation capabilities and supplement its existing infrastructure.
The 100,000-square-foot building in south London will used for processing, packaging and bottling cannabis-based products. With this additional capacity, AgMedica said it is positioned to further expand its oil extraction capabilities and leverage a recently announced strategic investment in, and licencing agreement with, Herbolea S.r.l., an Italian extraction technology company.
According to Sengkee Ahn, AgMedica's vice-president of investor relations and international business, the London plant will employ at least 50 people once it is operational. Renovations will begin in early 2019.
The second facility is located in Chatham, and provides 300,000 square feet that is suited for future cannabis plant cultivation.
AgMedica did not disclose how much the company paid for the two buildings or provide their addresses, citing security concerns.

---
NRC unveils new Manufacturing and Automotive Innovation Hub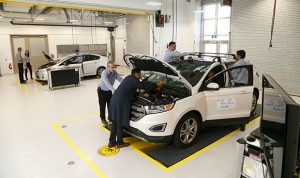 THE NATIONAL RESEARCH Council of Canada (NRC) has officially opened its Manufacturing and Automotive Innovation Hub on Collip Circle.
The $5-million, state-of-the-art facility aims to bring companies, governments, universities and colleges together to collaborate on breakthrough projects. The hub includes four flexible labs, two vehicle bays, a high crane bay and collaborative workspace on the second floor. A moving partition that separates the automotive bays doubles as a whiteboard.
"We are very excited to open the NRC London Manufacturing and Automotive Innovation Hub, our newly renovated collaborative facility to better support Canadian industry with the rapid advancements in manufacturing and vehicle technology," said David Muir, director of research and development at the NRC.
According to the NRC, the focus of the open-space facility is to help Canadian automotive manufacturers adopt more advanced manufacturing approaches, including mass customization, process industrialization and data-driven factory automation, as well as manufacture with new materials and other new vehicle technologies. New capabilities will be developed to enable the digital factories (Industry 4.0) that will produce transportation technologies such as connected/autonomous vehicles.

---
November home sales post near-record results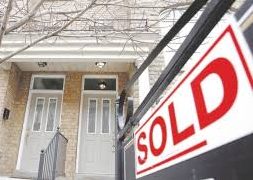 ACCORDING TO STATISTICS from the London and St. Thomas Association of Realtors, a total of 746 homes were sold in November, the second-highest November total since the association began tracking data in 1978.
The 746 resales fell just three homes short of the 2016 record, when 749 homes sold. The figure also represents a 6.7 per cent boost over same period 2017 sales. 
"In November, we saw more positive signs with new listings in the marketplace, which contributed to the robust sales activity," said Jeff Nethercott, 2018 LSTAR president.
"November had 898 new listings, an increase of 17.5 per cent over the same month last year. The area of London East continues to be making healthy gains in both new listings and average sales price. It had 192 new listings, up 24.7 per cent from November 2017, where the average sales price was $302,737, up 18.7 per cent from 2017 and up 58.9 per cent compared to five years ago. Going back further, that's up 75 per cent compared to 10 years ago."
Average sales price also made steady gains in the major geographic areas in London. In London North, the average sales price was $482,202, up 24.4 per cent from last November and up 62.4 per cent compared to the same month five years ago. It's an increase of 98.7 per cent compared to the average sales price in 2008.

---
Start.ca launches tv service; announces naming rights agreement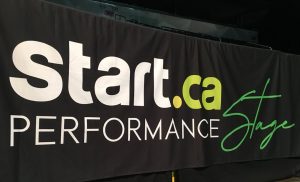 AFTER TWO YEARS of planning and development, Start.ca this week launched a complete TV package to accompany the internet and phone services it has offered for several years.
"This is huge for us. It elevates our visibility. It really increases our portfolio," said Peter Rocca, chief executive Start.ca. "It is all the channels you can look for, at a competitive price. We offer the triple play―internet, TV and telephone."
Subscriber packages range from $20 to $90 a month, and subscribers can also custom design packages through an add-on menu. According to Rocca, Start.ca is $20 to $30 cheaper monthly than the competition, depending on the package.
The company, which is in the midst of building a new 7,400-square-metre, $10-million corporate office at 675 York Street, was also in the news when it was announced that the RBC Theatre has been renamed the Start.ca Performance Stage at Budweiser Gardens under a new five-year naming rights agreement with Spectra Venue Management. The name change took effect December 1.
"We talked to a number of different businesses that we thought might be interested, but Start.ca rose to the top. It's a great partnership," said Brian Ohl, general manager of Budweiser Gardens.
Like the RBC Theatre, the Start.ca Performance Stage will be used for events at Budweiser Gardens that attract a smaller audience than the full arena. It seats approximately 4,000 people and will be used for touring Broadway shows, smaller concerts, comedy acts, and family shows.
The cost of the new naming right agreement between Start.ca and Spectra was not released.

---
Featured Business Event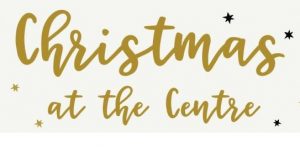 Christmas at the Centre 2018 | December 15, 2018 
A holiday party for designed specifically for small- and medium-sized companies. Great food, great prizes and a great time! Features cash bar, buffet dinner and dancing.