London Inc. Weekly 01 • 18 • 2019
Zucora Home shuffles leadership in advance of new services and products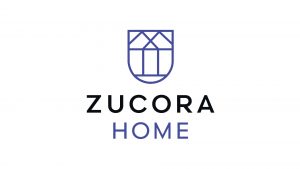 IN ADVANCE OF a national expansion of its Smarter Living plans and to support its growing business operations, Zucora Home has announced a strategic organization of its leadership team.
The new Zucora management structure includes: Michelle Mahovlich, senior director, operations; Mark Geddes, senior director, business development; Ashleigh Geddes, senior director, partner programs; Rebeca Lopez, director, customer success; Oksana Tchoutchman, director, retailer solutions; David Cohn, director, national sales; Trevor Brimson, director, digital transformation; Magda Everett, director, financial services; Jim Brower, director, production & logistics; and Colleen Babenko, director, marketing & communications.
According to Brad Geddes, president and CEO of Zucora Home, the leadership adjustment will support the national roll-out of the firm's Smarter Living plans and Smarter Home products for Canadian consumers and home furnishings retailers in 2019.
"Customer service excellence has been a core operating principle at Zucora Home for decades and is a key component of our growth," said Geddes. "The introduction of new Smarter Living programs and Smarter Home products complement our classic appliance, furniture and mattress protection programs provided by our retail partners. It's a very exciting time and we're organizing for continued growth and success."
With approximately two million active protection plans, Zucora Home administers thousands of service requests every month from homeowners when their major appliances fail or their furniture becomes stained or accidentally damaged.

---
Old Oak Properties secures 160-acre London Psychiatric Hospital site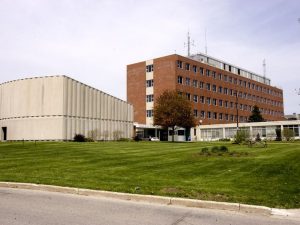 LONDON'S OLD OAK Properties has won the bidding for the old London Psychiatric Hospital and the surrounding lands, paving the way for development of the large site at Highbury Avenue and Oxford Street.
The Ontario government announced on Thursday morning that the former LPH and the roughly 160-acre plot of land on which it sits have been sold to Old Oak Properties for $17 million. The buildings and land were put up for sale last summer, four years after the last patients were moved to the new facility at Parkwood Hospital.
A plan for the lands approved by city council included residential buildings, shops, access to transportation and community hubs in the historic sites.
"I'm very excited. It's a unique site; it's one of the largest available development sites in the city," said Old Oak Properties president and CEO, Greg Bierbaum, in an interview with CBC News. "It's centrally located, it's got easy access from Highbury to the highways, close proximity to the airport and it's directly across from the ever-growing Fanshawe College."
There are 23 buildings on the site, four of which are considered heritage buildings (the infirmary building, the Chapel of Hope, the assembly hall and the horse stable). According to the province, those heritage buildings will be protected through an easement with Ontario Heritage Trust.
"Our use would be primarily residential, with a variety of forms, that would include apartments, seniors' facilities and perhaps an element of student housing," Bierbaum said, adding he expects site development to take 10 to 15 years to complete.

---
Marilyn Sinclair announces resignation from TechAlliance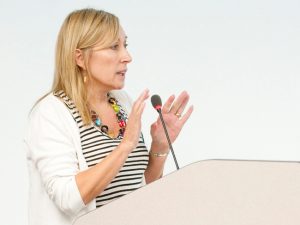 MARILYN SINCLAIR, PRESIDENT and CEO of TechAlliance, has announced her resignation. Earlier this week, Sinclair posted the following release on the TechAlliance website:
"I would like to inform you that I have resigned as president and CEO of TechAlliance and will be leaving my post as of May 17, 2019. This will allow for a smooth transition for the board and the staff and will also allow me to work with the team to provide continuity on a couple of very important projects we intend to role out in 2019."
Sinclair, who has headed up the non-profit member coalition since 2004, has guided the organization through several growth stages, including joining the Ontario Network of Excellence in 2011 to become one of 14 regional innovation centres and a hub for technology industries (IT, biotechnology and advanced manufacturing) in the Southwestern Ontario region.
Most recently, Sinclair presided over the formation and administration of TechAlliance's BURST program, which, in association with FedDev Ontario, provides seed funding, skills development and mentorship to early-stage, high-potential medical technology companies.

---
London's Gymboree stores to close as part of chain-wide bankruptcy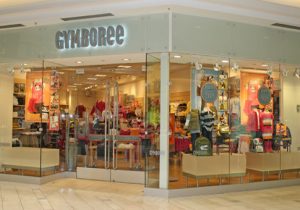 CHILDREN'S RETAILER GYMBOREE has filed for bankruptcy and has announced that all its stores will be closing for good.
Gymboree currently operates 900 retail stores in the U.S. and Canada. There are 49 stores that will close in Canada, including two Gymboree units in London—one in CF Masonville place, the other in White Oaks Mall.
In a statement, the San Francisco-based company said that all Gymboree and Crazy 8 stores will shutter, and it will also look to sell its Janie and Jack business.
"The Company has worked diligently in recent months to explore options for Gymboree Group and its brands, and we are saddened and highly disappointed that we must move ahead with a wind-down of the Gymboree and Crazy 8 businesses," said company CEO Shaz Kahng, in a release.
"At the same time, we are focused on using this process to preserve the Janie and Jack business—a strong brand that is poised to grow—by pursuing a sale of the business as a going concern. As we move ahead, we are working to minimize the impact on our employees, customers, vendors and other stakeholders."
Gymboree previously announced in it was filing for Chapter 11 bankruptcy protection in June 2017.
Thy Gymboree, Janie and Jack, and Crazy 8 stores and online platforms are currently open to serve customers. The company says it will provide more details regarding store closing "in the near term."  

---
Featured Business Event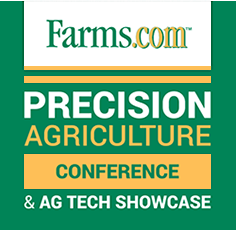 Farms.com Precision Agriculture Conference & Ag Tech Showcase | February 5-6, 2019
After a successful five years, Farms.com has announced that its Precision Agriculture Conference for 2019 will be moving to the London Convention Centre, February 5-6, 2019.
The 2019 conference will once again be a day-and-a-half program comprised of expert speaker presentations, as well as hands-on workshops. The conference's workshops are designed for those just beginning with precision agriculture as well as for those who have an understanding of the basics and want to take it to the next level.