London Inc. Weekly 01 • 25 • 2019
New downtown virtual reality gaming lounge set to open its doors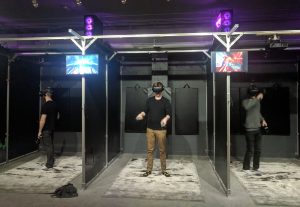 VRCADIA, A NEW virtual reality (VR) gaming lounge at the corner of Richmond and Oxford streets, is set to open its doors to the public tomorrow.  
With licensing for over 150 VR experiences and games, VRcadia aims to give individuals an all-encompassing VR experience largely focusing on multiplayer experiences and events centred around virtual reality—from VR paint nights to VR concerts.
According to co-owners Daniel Kharlas and Shishir Pande, the VRcadia concept is one-part entertainment, one-part exploration about how immersive technologies can change the way communities are built around entertainment and artistic expression. The partners say their interest in linking virtual reality with other mediums comes from their diverse backgrounds: Kharlas studied psychology and neuroscience at Western University; Pande is an electrical engineer and digital marketer.
Together, they say they want VRcadia to be a part of the wave of change that the technology brings.
"The dream is to get as many people interested and excited about the technology and about the kind of experiences that people can have in virtual reality," said Kharlas. "It's a lot more of, 'How is this going to change my life? How is this going to change the way I work? How is this going to change the way I create?' And we want to start having these conversations as soon as possible."

---
Sifton's Helio development receives $3.9-million federal energy grant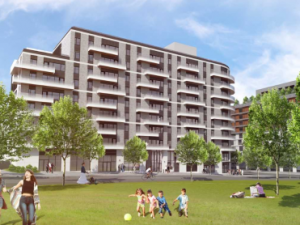 CANADA'S MOST ENERGY efficient high-rise development, being built in northwest London, has received a $3.9-million boost from the federal government.
On Tuesday, London West MP Kate Young announced the additional funding for the 10-storey, mixed-use, multi-unit residential high-rise project on Riverbend Road, just west of Oxford Street. Part of Sifton Properties' West 5 sustainable community, the new high-rise, dubbed Helio, will produce about 840 kilowatts of power and reduce 375 tones of CO2.
The funding, flowing from Canada's Energy Innovation Program, will be used to further optimize the energy efficiency of Helio, a $57-million development.
"Helio will be the most energy efficient high-rise in Canada, designed and constructed to be 77 per cent more efficient than a similar building built under the current Ontario Building Code," explained Richard Sifton, president of Sifton Properties. "This is quite an accomplishment, and there is no doubt that the Energy Innovation Program has enabled us to push Helio further than thought possible. It will be an incredible addition to West 5."
Sifton broke ground on the Helio in May of last year and expects to complete construction by 2020. The West 5 neighbourhood, once completed, will have 2,000 residences, including apartments, townhouses, condominiums and retirement residences, and will offer 400,000 square feet of commercial development.

---
Brose Canada to lay off 100 by year's end
BROSE CANADA HAS announced that it will reduce its staff by approximately 100 employees at its south London production facilities by the end of 2019.
According to the company, the layoffs are a response to changes in the market. "Brose is adjusting production capacity at its London, Ontario manufacturing facility to meet shifting automotive customer demands," a company spokesperson said in an emailed statement to the London Free Press. "Our focus remains on supporting those affected by providing transition options, including potential relocation to other Brose facilities."
Brose Canada currently employs more than 600 people in London, and makes automotive seat components, including seat adjusters and metal frames, for OEM customers such as Chrysler, Volkswagen, Subaru, Ford and Mercedes-Benz.
The company is a division of Germany-based Brose Group, which operates 24 locations in Europe, North and South America, Asia and Africa, and has a staff of more than 9,000 globally. The company has seven plants across North America, but only one in Canada.
The company began production in London in 2005 at a plant on Max Brose Drive, near Hwy. 401 and Highbury Avenue, and then added a second facility in 2013 when it leased the former Gates Rubber plant on Wilton Grove Road to do final-assembly work. Combined, the plants are about 16,000 square metres in size.

---
Swoop to connect London to Edmonton, Abbotsford and Halifax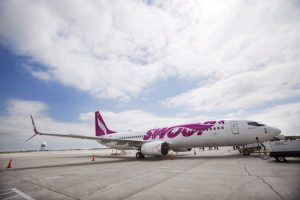 DISCOUNT AIRLINE SWOOP announced this week it will begin serving Londoners daily with three new domestic destinations—Edmonton, Abbotsford, and Halifax. Service to Edmonton will begin April 28th; service to Abbotsford and Halifax begins May 24th.
The daily flights will be operated with 189-seat Boeing 737-800 aircraft. The flight schedule includes daily service to Edmonton and Abbotsford, and service six days a week to Halifax. A one-way ticket to Edmonton and Halifax starts at $139; $159 for Abbotsford.
"Today's announcement is wonderful news for London and our region of Ontario," said Mike Seabrook, CEO of London International Airport (LIA). "We're focused on being the easy and comfortable airport, and Swoop's new service is a perfect fit. Our passengers will be able to get to more destinations with direct flights the easy and comfortable way."
Swoop is owned by WestJet and made its inaugural flight on September 27, 2017. The airline was named after WestJet's desire to "swoop" into the Canadian market with a new business model.
"We have positioned ourselves as a low-cost airport," added Lauren Stafford, LIA's manager of business development and marketing. "The addition of Swoop has allowed us to further lower fees; we will be reducing our airport improvement fee from $15 to $7 [per ticket]. This decrease will benefit our passengers and airlines, and hopefully act as a catalyst for the addition of other new air services."  

---
Featured Business Event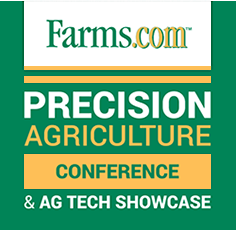 Farms.com Precision Agriculture Conference & Ag Tech Showcase | February 5-6, 2019
After a successful five years, Farms.com has announced that its Precision Agriculture Conference for 2019 will be moving to the London Convention Centre, February 5-6, 2019.
The 2019 conference will once again be a day-and-a-half program comprised of expert speaker presentations, as well as hands-on workshops. The conference's workshops are designed for those just beginning with precision agriculture as well as for those who have an understanding of the basics and want to take it to the next level.