London Inc. Weekly 02 • 01 • 2019
Lynn Smurthwaite-Murphy promoted to CEO at StarTech.com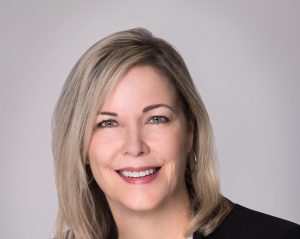 EARLIER THIS WEEK, StarTech.com, a global leader in hard-to-find connectivity accessories for IT professionals and business users, announced that Lynn Smurthwaite-Murphy has been promoted to the role of chief executive officer.
Smurthwaite-Murphy, who has been with the company since December, 2016, will hold the dual role of president and CEO, and will oversee the company's long-term growth strategy and global operations.
In the two years under her leadership (as president), StarTech.com achieved over 40 per cent growth with annual revenues now exceeding $300 million.
 Paul Seed, who co-founded StarTech.com over 33 years ago, will assume the role of executive chairman and owner. "In a relatively short time, Lynn has demonstrated superior leadership, strategic thinking, foresight and the ability to deliver exceptional results, and I am confident she is the right leader to take the company forward," said Seed.
Prior to joining StarTech.com, Smurthwaite-Murphy served as executive vice president at Westcon-Comstor North America, where she was responsible for a $2.6-billion, 600 employee organization. She has appeared on numerous North American top IT lists, including the Power List, Channel Chiefs, Top 100 People You Should Know and Top 100 Most Powerful Women in Computer Reseller News, Computer Dealer News and IT News.
Smurthwaite-Murphy has a bachelor of arts degree from the University of Guelph.

---
Mobials Inc. launches AutoVerify suite of retailing tools for auto dealers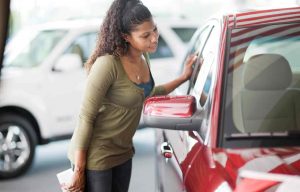 MOBIALS INC., A London-based software development firm specializing in retailing solutions for the automotive and real estate industries, has launched its AutoVerify Suite, shifting away from multiple branded tools towards a strategy focused on multi-purpose products that work simultaneously to generate higher quality leads.
According to the company, the AutoVerify Suite is a one-stop-shop, helping Canadian auto dealers reduce their monthly spend by partnering with a single vendor for all their digital retailing needs.
"AutoVerify reduces dealer costs and increases ROI," said Marty Meadows, president of AutoVerify. "Our customers have had tremendous success with Reviewsii, Tradesii and Credsii so far. The products work together to provide consumers with information, generate more leads and qualify those leads. We can't wait to see how successful these customers will be once they are using the products to their full potential."
AutoVerify currently includes six tools, and each can be easily integrated into a dealer's website. The tools help dealers get more online reviews, offer customers trade-in values, insurance quotes, credit profiles, vehicle reservation options and fair values on written-off vehicles. The information delivered by these tools is free of charge for the consumer. 

---
FreePoint Technologies expands into soft goods with new partnership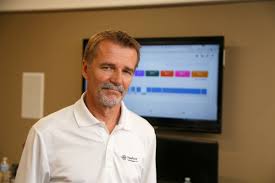 ON THE HEELS of last month's acquisition of software development company CoreSolutions, FreePoint Technologies, an award-winning provider of software for the Industrial Internet of Things (IIoT) to manufacturers worldwide, announced this week that it has entered into a strategic relationship with TexTempo, based in Atlanta, Georgia.
TexTempo is leading provider of software for labour efficiency tracking for soft goods manufacturers, such as producers of apparel, automotive interiors, home furnishings, furniture, mattress and other textile-based products
Through the partnership, TexTempo will bring new capabilities for machine monitoring, downtime tracking and operating efficiency to its existing portfolio of labour efficiency and payroll processing products.
"We are excited to be working with TexTempo as we expand into new industries," said Paul Hogendoorn, founder and president of FreePoint Technologies.
FreePoint products are currently deployed at over 100 manufacturing sites in the United States, Canada, Mexico, Australia, and other countries around the world. The company's industrial IoT technology, which measures value-adding activity by machine, has delivered production improvements to customers of up to 30 per cent and more.
"Deep industry expertise and a consultative approach to helping manufacturers improve operations make TexTempo a uniquely qualified partner for us as we expand into the soft goods market globally," added Hogendoorn.
According to publicly available information from MarketLine, the value of the global sewn products and soft goods markets exceeded USD $1.5-trillion in 2017, with annual growth expected to be between five and six per cent.

---
Rift deepens between LDBA and member group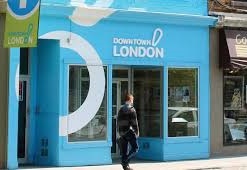 BATTLE LINES ARE hardening in a rift between the London Downtown Business Association (LDBA) and some of its members who called for an overhaul of the association's leadership in a petition that began circulating late last year.
The LDBA is denying allegations of mismanagement of funds and demanding the lawyer representing disgruntled downtown merchants recuse himself due to conflict of interest claims.
On Thursday, the downtown association's legal counsel released a public letter directed to lawyer Michael Lerner, who represents a number of core businesses, perhaps as many as 130, who have expressed "disappointment and frustration" in the LDBA.
The letter was in response to a series of requests made by Lerner who questioned the LDBA's spending habits, pay structure and operating bylaws.
In the letter, lawyer Susan Toth addressed those requests as well as changes to the proposed ad hoc committee, which was struck up after mass merchant discontent with the LDBA. The letter also alleged Lerner is in a conflict position because of previous representation of the London Business Association (LDBA).
It contained confidential letters from Lerner that were made public by the association Thursday "in the interest of transparency to [LDBA] members."
Michael Lerner said he would not provide comment until he has met with his clients.
Before last Wednesday's annual general meeting, Lerner and LDBA chair, Gerald Gallacher, said the two groups had reached an agreement, with a promise to allow the board's new slate of directors to stand, at least in the interim, while a full review of agency's bylaws and policies—including nomination and election practices—is conducted.
That deal seemed to fall apart shortly after, at a tense annual general meeting at Fanshawe College's downtown campus, where members rejected the 2019 budget and challenged the proposed board members.
The agency's budget and interim board goes to city council February 12 for political approval.  

---
Featured Business Event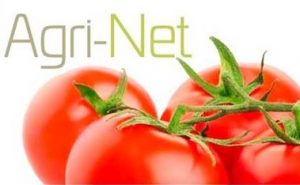 Agri-Net 2019 | February 13, 2019
Agri-Net is a London Chamber of Commerce Mega Networking Event that showcases the agribusiness community and the economic impact they provide in Southwestern Ontario.  Attendees will have the opportunity to meet new people and business prospects and view some exciting exhibits while enjoying some tasty food samples and a cash bar.