London Inc. Weekly 02 • 22 • 2019
Canopy Growth and Couche-Tard to bring Tweed retail outlet to London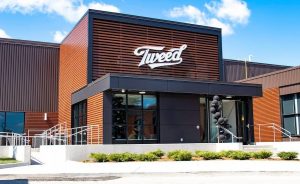 Photo: A Tweed cannabis retail outlet is planned for 1025 Wellington Road
AN APPLICATION FOR the city's second storefront cannabis retailer is pairing heavy hitters in convenience retailing and cannabis production with a cannabis retail lottery winner.
The application is for a store called Tweed, a brand that belongs to Smith Falls-based Canopy Growth Corporation, the world's largest cannabis company.
On Thursday, Canopy Growth announced a pending deal with Quebec-based Couche-Tard, operator of 15,000 variety stores worldwide under the Circle K and other banners, to enter a licence agreement with an Ontario pot lottery winner planning to open an outlet in a south London plaza at 1025 Wellington Road.
The opening of the London location, which will be owned and operated by the unnamed lottery winner, is an entry into a market that could lead to future international opportunities, the companies said in a joint release Thursday night.
"Alimentation Couche-Tard is excited about taking a leadership role in the development of cannabis retailing excellence in this major Canadian market," said president and CEO, Brian Hannasch.
Canopy Growth already runs brick-and-mortar cannabis stores under its Tweed banner in Saskatchewan, Manitoba and Newfoundland and Labrador.
Licensed producers such as Canopy were not permitted to enter last month's lottery to win the chance to open one of Ontario's first 25 cannabis retailers in April. Provincial rules also limit commercial growers to a 9.9 per cent ownership stake in any retail operation.
"We are proud to be working with a leading global company like Alimentation Couche-Tard to advise and assist in bringing a trusted cannabis brand to the people of London, Ontario," said Canopy president, Mark Zekulin. "Our brand is synonymous with having informed staff who can help consumers find the right option for them, whether they are a new or an experienced consumer."
This is the second proposed cannabis retailer for London. An application for a shop at 666 Wonderland Road, at Oxford Street, had previously been received by the Alcohol & Gaming Commission of Ontario.
There were 25 licence winners in the province's storefront cannabis lottery, all of which are expected to open their doors on April 1.

---
Calgary added to growing list of LIA destinations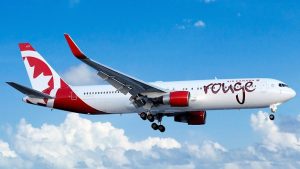 Photo: Air Canada Rouge to add seasonal flights to Calgary from LIA
GROWTH CONTINUES AT London International Airport with yesterday's announcement that Air Canada will be adding daily, non-stop flights to Calgary on a seasonal basis. 
The flights will be operated by Air Canada's discount arm, Rouge, and will utilize Airbus A319 aircraft offering two cabin choices. This year's service will commence on June 24 and run until mid-October.
"Today's announcement is fantastic news for travellers in Southwestern Ontario," said Mike Seabrook, CEO at London International Airport. "Air Canada continues to demonstrate their commitment to our region and have been steadily increasing the number of destinations that they serve from London. The daily non-stop flights will allow passengers a short flight time to Calgary as well as providing convenient connections to other Western Canada destinations."
Mark Galardo, vice president, network planning at Air Canada, added, "In London, the addition of Calgary flights complements our flights to Montreal and Toronto, giving customers in the greater southwestern Ontario region unparalleled options of connecting over three convenient hubs when travelling to their final destinations this summer."
The Calgary announcement comes on the heels of the news of the addition of daily direct flights to Halifax, Edmonton and Abbotsford through WestJet's discount airline, Swoop. Those flights will begin May 24.
"We're looking forward to providing passengers an even easier and more comfortable way to fly," said Seabrook. "We had a record year for passengers in 2018 and we know there's considerable growth ahead. We will continue to provide an exceptional passenger experience that encourages more people from Southern Ontario to use our airport."

---
Arcane to handle digital lead acquisition for Orangetheory Fitness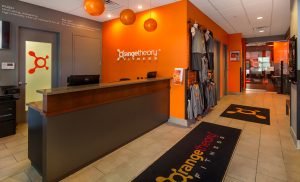 Photo: Arcane announces partnership with Orangetheory Fitness 
EARLIER THIS WEEK, Arcane announced that Orangetheory Fitness has selected the digital agency to lead its digital marketing efforts as it expands its presence in the Canadian health and fitness market.
Since launching its first Canadian studio in 2012, Orangetheory Fitness has expanded rapidly and now has 87 locations in Canada.
According to Arcane, the firm plans to drive Orangetheory Fitness' digital lead acquisition strategy by implementing a detailed and holistic marketing approach from the ground up.
"We couldn't be more excited to partner with such a sophisticated organization, and with our extensive fitness experience, we have set our goals very high," said Arcane CEO, Lindsay Schneider. "Together, our shared approach for data and science will set new benchmarks for connecting with Canadians looking for a genuinely exciting option to live healthily."
"Our partnership with Arcane will be about inspiring Canadians to achieve more life through the pursuit of their fitness and wellness goals," added Orangetheory Fitness Canada's president, Blake MacDonald.
Orangetheory Fitness joins Arcane's family of partnerships making inroads in new international markets. Beginning in 2017, Arcane has led the digital advertising strategy for Australian makeup brand Nude by Nature as it entered the Canadian market, and the firm has also been supporting sustainable menstrual products company Lunapads in their expansion to the U.S.

---
Western Fair District announces new CEO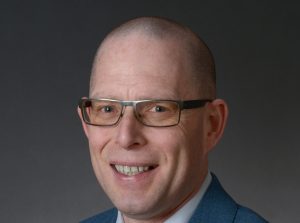 Photo: Newly appointed Western Fair District CEO Reg Ash
THE WESTERN FAIR District has announced the appointment of Reg Ash to the position of chief executive officer. Ash succeeds Hugh Mitchell, who retired in the summer of 2018 after nine years as CEO.
"The board is very pleased after an extensive review to have found its next leader within the organization," said Joe Dales, chair of the Western Fair District board of governors. "Mr. Ash has served as the association's chief administrative officer for six years and within his 18-year career has overseen several business units, as well as corporate administration, finance and human resources.
"His varied experience with and knowledge of the association's agriculture, business and community initiatives, plus his dedication and passion for its mandate, will bode well for the future of Western Fair District, its employees, members and communities it serves."
Ash takes on the CEO role at a transformative time. He takes the reigns of the Western Fair Association as the board, senior management team and staff have been developing a re-envisioned master site plan and business strategy to ensure Western Fair District remains valued and relevant in the evolving agriculture, recreation and entertainment industries.
"It's important to remain progressive and relevant to customers and communities we serve. That is the challenge in front of us," said Ash, "I'm happy to be part of the association's next chapter, so proud to have dedicated my career to this historic, community organization and am thankful for the opportunity to carry on its leadership and legacy."  

---
Featured Business Event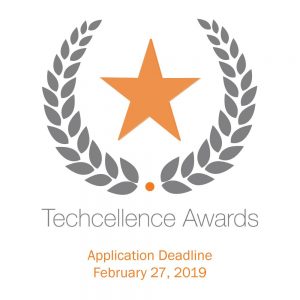 2019 Techcellence Awards | Application Deadline: February 27, 2019
The Techcellence Awards are London's only tech awards, recognizing achievement in Startup Innovation, Business Growth and Community Engagement categories. Applications for the 2019 Techcellence Awards must be submitted by Wednesday, February 27, 2019, for a chance to be honoured among peers and past winners, including last year's recipients Dibbzz, Mobials Inc. and Media Sonar.
Click here for further information and to access application forms.