London Inc. Weekly 03 • 01 • 2019
Baker Tilly Leamington and EPR Trillium merge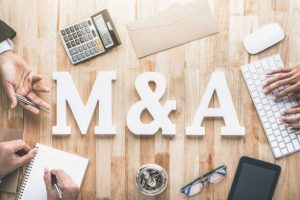 Photo: Baker Tilly Leamington and EPR Trillum CPA have merged, becoming Baker Tilly Trillium LLP
BAKER TILLY LEAMINGTON, formerly Collins Barrow Leamington LLP, and EPR Trillium Chartered Professional Accountants have announced a merger, effective February 1, 2019.
Uniting under the new name Baker Tilly Trillium LLP, the newly consolidated firm will consist of 11 partners will provide audit, tax and advisory services out of five offices in London, Dorchester, Aylmer, Leamington and Essex.
The firm will remain an independent member of the broader, all-Canadian accounting network, Baker Tilly Canada Cooperative. Formerly Collins Barrow, Baker Tilly Canada Cooperative recently rebranded as well, embracing a global reach as independent members of Baker Tilly International, an accounting and business consultancy with members in more than 145 territories worldwide.
"This merger is a tremendous step forward, reflecting our ongoing dedication to expanding our specialty service offerings, geographical scope and market influence," said Jason Melo, who formerly lead Baker Tilly Leamington and is managing partner of the new firm. "The strong legacy built by both Baker Tilly Leamington and EPR Trillium will not just endure but evolve, creating even greater opportunity and success for our valued clients."
"With an unwavering commitment to quality and exceptional service, this merger of like minds will only augment our ability to serve our clients with excellence, while providing enhanced career opportunities," added Sandy Kirkwood-Pearce, former managing partner of EPR Trillium and now COO of Baker Tilly Trillium. "We can now put even greater emphasis on building strong relationships with these clients, while continuing to recruit the brightest and best talent to exceed their expectations." 

---
More flights for London International Airport
Photo: WestJet will begin daily flights to Montreal from London this summer
LONDON INTERNATIONAL AIRPORT is on a roll with another new flight announcement this week, this time from WestJet.
Beginning June 24, WestJet will begin operating summer service between London and Montreal. The non-stop daily flights will be operated by WestJet Encore.
Air Canada and WestJet, Canada's two dominant airlines, have made London International Airport, which saw record passenger growth in 2018, a new battleground for market share.
Tuesday's WestJet Montreal announcement comes a week after Air Canada announced direct Rouge service from London to Calgary, and that followed an announcement that Swoop, WestJet's ultra-low-cost carrier, would be adding direct flights to three new destinations from London: Halifax, Edmonton and Abbotsford.
"We continue to see robust use of our service between Montreal and Toronto and are aware that many of these guests travel to and from London," said Brian Znotins, WestJet vice-president network planning and alliances. "We are certain WestJet guests from Montreal and London will enjoy more convenient access to these popular leisure and business markets during the busy summer travel season."
WestJet is the largest volume airline in London, and this summer will operate six flights per day from London to three Canadian cities—Calgary, Toronto and Montreal.
"We are very pleased to be able to offer passengers the option to fly to Montreal with WestJet," said Michael Seabrook, president and CEO at London International Airport. "Montreal is one of our largest markets, and with the addition of this non-stop flight our passengers can be in Montreal in a little over an hour." 

---
Former IBM executive announced as Ivey Business School dean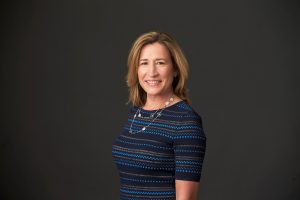 Photo: Sharon Hodgson has been named dean of the Ivey Business School 
FORMER IBM EXECUTIVE Sharon Hodgson has been named the next dean of the Ivey Business School, Andrew Hrymak, Western University's provost and vice-president (academic), announced yesterday.
For more than three decades, Hodgson has led change within large organizations in her varied roles with IBM, PwC and Andersen Consulting. As a senior executive with IBM Global Business Services, Hodgson led several multi-billion-dollar consulting businesses around the world where she drove growth and innovation. In her most recent role as global consulting leader for IBM's artificial intelligence, Watson, advanced analytics, Internet of Things, and big data business, she harnessed these new technologies to introduce AI and big-data solutions to market.
"Sharon's global network, her experience in leading complex organizations in disruptive environments, and her expertise in areas including business leadership, client relationship building, strategy development, change management and performance measurement make her the right leader for the times at Ivey," Hrymak said. "With her proven strengths as a collaborative leader of large and diverse project teams, Sharon will be a tremendous asset to Ivey and Western in helping us respond to the increasingly disruptive forces in academia and business, and in helping us expand our institutional partnerships and reputation on the world stage."
Currently a corporate director with IGM Financial Inc., Hodgson will step into her new role as Ivey's next dean on May 6, 2019.
"I love dynamic environments and being around smart people," said Hodgson, who holds a bachelor of commerce from the University of Manitoba and an MBA from the Wharton School at the University of Pennsylvania. "At IBM, I had the privilege of working with some of the smartest, most talented people and machines in the world. We helped people navigate through transformational changes in their business and take advantage of the opportunities presented by disruptive forces. At Ivey, I see a similar challenge—lead a successful institution through change as we take advantage of the opportunities presented by technical, governmental and competitive forces in academia."
Hodgson's appointment follows former Ivey dean Bob Kennedy, who became dean of the Business School at Nanyang Technological University in Singapore in July, 2017. Ivey professor Mark Vandenbosch has served with as Ivey's acting dean since Kennedy's departure.

---
Office vacancy to remain high, industrial space continues to tighten: CBRE report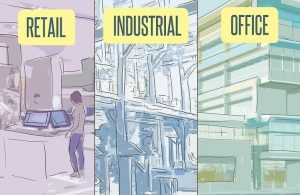 Photo: The 2019 CBRE Canadian Real Estate Market Outlook was released this week
THE REDEVELOPMENT OF hospital lands, the Maple Leaf Foods plant and the Bostwick high-rise development are helping to drive long-range commercial real estate trends, says a report from the real estate firm CBRE.
One of the largest commercial and economic drivers on the horizon is the Maple Leaf Foods plant, says the 2019 Canadian Real Estate Market Outlook, released earlier this week.
The 640,000-square-foot, $660-million Maple Leaf facility in the south industrial portion of the city is set to be the largest single-site investment in Canada's food industry. Construction is expected to begin this year, with production at the poultry plant slated for 2021.
The report forecasts an overall commercial vacancy rate of 20 per cent in 2019, a negligible drop from 20.3 per cent in 2018. Available office space in London will remain stubbornly high in 2019, particularly in the core, says the report, which will favour businesses looking for space. Forecasted 2019 office space vacancy rates come in at 21.2 per cent for downtown and 16.5 per cent for suburban offices.
Available industrial space, however, is set to continue to tighten, with a forecast 4.5 per cent availability rate for 2019. Industrial vacancy in London was 8 per cent in 2017 and 5.1 per cent in 2018.
In addition to the Maple Leaf Foods project, the CBRE outlook also highlights the purchase of the former London Psychiatric Hospital lands by Old Oak Properties for $17 million. Plans are to redevelop the 72-hectare infill site into more than 3,000 housing units as well as commercial office and retail uses.
In addition, the Bostwick high-rise development is also singled out as a driving factor—York Developments' proposed construction of five high-rise residential towers and a three-storey commercial complex on 16-hectares of land located close to the new Bostwick Community Centre. The $500-million project would consist of 1,300 residential units surrounded by significant amounts of parkland. With a tight rental market and strong demand for new housing, the report says the project would dramatically improve London's southwest corridor. 

---
Featured Business Event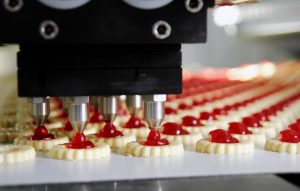 Recipe to Reality: How to Start a Food Business | March 20, 2019
Have a great idea for a food business? Want to learn how to turn your winning recipe into a successful venture? Then you need to attend this three-hour seminar, which will provide an overview of the things you need to know when starting a food business. Hosted by the Small Business Centre and presented in partnership with the London Economic Development Corporation,  topics will include the basics of starting a business, sources of financing and the keys to creating a successful food business.
A local food producer will be on-hand to share the path and pitfalls of setting up production and provide tips on how to expand beyond the local market. A food-service expert will also spend some time recounting his experience building a successful restaurant and will provide unique insights into the food service industry.
If you're someone interested in marketing a family recipe, an individual with a product idea or concept, a producer considering adding value to an agricultural product or even a chef exploring your possibilities, this seminar will provide you with the information and resources to take the next step.