Adapting at the speed of technology, Zucora Home takes aim at the house of tomorrow
Photo, from left: Zucora Home's Michelle Mahovlich, senior director, operations, Mark Geddes, senior director, business development, Brad Geddes, president and CEO and Ashleigh Geddes, senior director, partner programs
HEY GOOGLE, THE clothes in my dryer are wet."
"OK, let me take care of that."
"Alexa, I have no hot water."
"Alright, let me get you some help."
We're not there yet, despite the enthusiasm of early automated-home enthusiasts. Google Home and Amazon's Alexa can do plenty of cool things, including running your HVAC system, turning on lights and alarms and firing up your favourite playlist while you're cooking. But the automated assistants aren't quite ready to take over the maintenance and upkeep of an entire home. Yet.
When they are, a local family-run business will be ready, having spent the last four years adapting its decades-old service model to fit with modern technology and consumer expectations. In the very near future, homeowners with a failing appliance or broken La-Z-Boy recliner will be able to get help by simply talking to their automated assistant of choice. But beyond all the high-tech wizardry, the service model is rather old-fashioned. It's something Zucora Home has been perfecting since 1979, growing to be the after-market service provider for virtually every appliance and piece of furniture Canadians buy.
There are, as the cliché goes, two types of people. In this case: those who buy extended warranties and those who don't. For four decades, pro-warranty Canadians have purchased protection from Zucora, although few knew the London company provided the warranty ­programs offered by retailers. Today, 14 of the country's biggest 15 retailers rely on Zucora to provide extended warranties, each geared differently to reflect the specific retailer.
"We've done this for many years with furniture, and we know how to do it. Now we're expanding to include many more products. We're offering a product that fits with smart homes" —Brad Geddes
In its first two decades, Zucora was a basic ­furniture warranty provider. Nothing wrong with that, but not very exciting. If you ripped your leather couch six years after buying it, a Zucora-backed warranty would repair or replace it. Just after the turn of the century, the ­company started to think about expanding to cover a wider ­variety of products. After all, how many chairs, couches and dinette sets does an average family buy?
Zucora hired Brad Geddes to consult about its future. By 2004, he was company president. And in 2011, he bought the company outright. Along the way, his three children—Ashleigh, Michelle and Mark—joined him; today, each plays a significant role. But Geddes himself is still at the centre of the action, enthused by the latest transformation of the company, a home warranty ­version of the Internet of Things.
Rather than offer one-off warranties on furniture and appliances, Zucora now offers Smarter Living Plans. In essence, homeowners can protect virtually every ­big-ticket item in their homes, paying a monthly fee for peace of mind. Anything that could break is under an umbrella warranty that promises to get things back to normal as quickly and painlessly as possible.
"We're taking the stress out of home management," says Geddes. "We've done this for many years with furniture, and we know how to do it. Now we're expanding to include many more products and modernizing the way members access our services with what we're calling 'high-touch AI.' We're offering a product that fits with smart homes."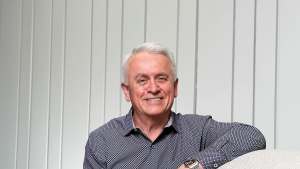 The comparison might be to a car dealership that spends millions to upgrade its showroom and service area. The customer experience is enhanced, with new technology at every turn, but back in the garage, the mechanics are still digging in and getting their hands dirty, to get vehicles back on the road, operating properly.
In one sense, Zucora is doing exactly what it's always done—creating warranty packages with value for consumers and enough profit margin for the company. That's what every insurer does. To do so, Zucora has created a national network of about 1,200 service technicians. They spring into action when a customer digs out a warranty and makes the call, wondering how the transition will go and whether the warranty will pay for itself.
"They've been integral to our business, for sure," says Joe Goncalves, vice-president of purchasing at La-Z-Boy Furniture Galleries, based in London. "They've been our after-treatment choice for 15 years. They do a great job in service and have lived up to their obligations. They treat our customers like they are theirs."
The endorsement from a long-time Zucora customer cuts both ways. The effusive endorsement confirms the quality of its warranty program and the service provided by those 1,200 far-flung technicians. But how many of those happy customers know Zucora is the name behind the great service? Not many. And that's one of the reasons Zucora became Zucora Home and has started to sell its Smarter Living Plans directly, under its own name.
"They've been our after-treatment choice for 15 years. They treat our customers like they are theirs" —Joe Goncalves, La-Z-Boy Furniture Galleries
It has even launched ZU Collection, a basket of household cleaning products that are environmentally friendly and line up with the Smarter Living concept. Same goes for its PureCare line of pillows and bedding. It puts the Zucora name front and centre, as part of an overall approach to healthy living. It also gives customers a place to spend the reward points they earn by paying for Zucora services.
The La-Z-Boy "partnership," as Goncalves calls it, has unique elements to fit with La-Z-Boy needs. "About one-third of our products have some kind of power assistance, so we need a plan that covers motors as well as the fabric and overall construction," he explains. Pricing varies by the level of coverage, but in general La-Z-Boy customers can buy a Zucora warranty that covers their purchase for years two to seven of ownership, after the initial one-year manufacturer warranty expires. It costs 12 to 15 per cent of the purchase price of the furniture and is purchased by an astounding 85 per cent of customers, according to Goncalves.
"It's called the Comfort Protection Plan and it covers accidental rips and tears and mechanical issues. There are different options to cover power."
Soon, if a La-Z-Boy customer wants to access her warranty by asking Google Home for her details, she will be able to do so. But the warranty itself will be no more high-tech than today. In that sense, the high-tech aspect is strictly about how customers access a rather traditional warranty.
The Smarter Living Plans, however, cover much more and require more high-tech training and know-how from Zucora technicians. A Whole Home Plan, at $69.99/month, ­covers furniture, appliances and home systems. That last category includes HVAC, electrical, doorbells, hardwired smoke detectors, exhaust and ceiling fans, plumbing including stoppages, water heaters, garbage disposals, water dispensers and central vacuums. It's not your father's Oldsmobile. We're talking a huge range of technology and repair training to cover every home system.
And that's not all. Small appliances are next on the checklist. And Geddes plans to offer something similar for house purchases and telecommunications, although the details are still fuzzy.
The Whole Home Plan is the most expensive. Other bundles for just furniture, just appliances or a combo of any two categories are available. It may seem expensive, but consider this: Many people pay $30/month or more to rent a water heater, essentially as a warranty replacement program for when it inevitably quits. For $49.99, Zucora will cover every home system, water heater included. And someone checks your home systems twice a year.
"It's not just millennials, but many of us are getting used to the idea of being able to use an app to get what we need," Geddes says. "People demand services and expect to find them quickly and easily. That change in the way ­people think and what they expect is an opportunity and a challenge. We've had to work hard to adapt to that mindset."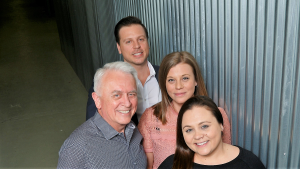 Beyond organizing a more complex warranty and service structure, the challenge is selling Smarter Living Plans to potential buyers. It's a complex product, not easily explained while people are standing at the Brick checkout line, excited about their new appliances. To a large extent, Zucora relies on sales people working for its retail partners to sell its suite of ­warranty programs, Smarter Living Plans included.
"That is the first touch-point, the point of sale," says Mark Geddes, his sales experience showing in the jargon he uses. "One solution is a short video we provide to explain how our SLPs work. We want to make it as easy as possible for people to explain and understand what we're offering."
If the longer-range plan of providing some kind of home purchasing warranty comes to fruition, that would be the ideal time to sell the merits of whole home protection.
"This is a fairly new concept in Canada," Brad Geddes says. "But it's growing 14 per cent annually in the U.S. There's a demand and we expect to be the leading provider of whole home service plans in Canada."
Not only that, within two years the company plans to offer its programs in the U.S. and other international markets "as it makes sense." Growth is very much the game plan for the company's 51 employees and 13 sales agents.
Since 2010, the company has operated from 552 Clarke Road, occupying 30,000 square feet of a 100,000-square-foot building that began life in 1969 as a Philips Electronics lightbulb factory. If anyone at Zucora needs any motivation to push forward with the transition to whole home protection, they need only think of the lightbulb sector. What once seemed a simple product is now a high-tech wonder—far more efficient and responsive to voice commands in the automated home.
Zucora is on the cusp of its next chapter, one that will be written largely in computer code. By transforming the basic warranty into something that improves people's home-living experience, the company is ready for whatever comes next in home automation. 

 Christopher Clark
To read more about Zucora Home, visit Christopher Clark's blog at www.christopherclarkwriter.com/blog