London Inc. Weekly 03 • 08 • 2019
London cannabis store one of first three to receive provincial approval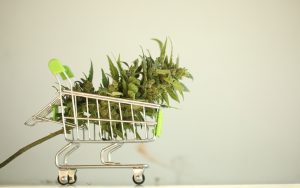 Photo: A London store has been granted one of Ontario's first three cannabis operator licences 
THE FIRST ROUND of cannabis operator licences under Ontario's licensing regime includes a store to open in a former London restaurant at Oxford Street and Wonderland Road.
On Thursday, the Alcohol and Gaming Commission of Ontario (AGCO) revealed the first three approved locations. A recreational cannabis store called Central Cannabis was among the trio of approvals. Christopher Comrie submitted an application to AGCO last month to establish Central Cannabis in the former Oarhouse restaurant in a commercial plaza at 666 Wonderland Road.
Two other cannabis outlets—the Hunny Pot Cannabis Co. in Toronto and the Niagara Herbalist in St. Catharines—were also approved.
Comrie has been working with Ontario Cannabis Holdings Corp. (OCH) thought the application process. OCH has been involved in cannabis retail in Alberta (NewLeaf Cannabis brand), and is leveraging their cannabis licensing expertise to take advantage of the growing retail cannabis market in Ontario.
"Shortly after winning the Ontario cannabis retail lottery, I travelled to Calgary to see firsthand what the OCH executive team had accomplished in terms of retail success with NewLeaf, and it was quickly apparent that their experience was unmatched in the industry," said Comrie. "They had twice as many licensed stores as the next-largest brand in a very competitive market, and their approach to this growing industry and business strategy was a perfect fit for me and my store's success."
Two other lottery winners have applied to set up shop in London. Ranjit Basra wants to open J. London at 691 Richmond Street, a retail space located next to a now-shuttered illegal dispensary that police raided multiple times last year, and an Ontario numbered company has applied to open a Tweed outlet in a commercial plaza at 1025 Wellington Road. The Tweed application represents a pending three-way agreement between the numbered company, Canopy Growth, the world's largest cannabis company which owns the Tweed brand, and Couche-Tard, operator of 15,000 variety stores worldwide under the Circle K and other banners.

---
Libro Credit Union announces new chief financial officer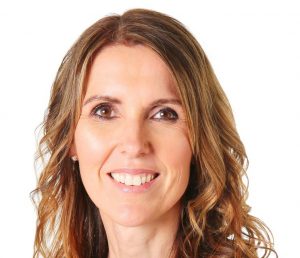 Photo: Kathleen Grogan will assume the role of chief financial officer at Libro Credit Union on July 1 
EARLIER THIS WEEK, Libro Credit Union announced that Kathleen Grogan has been appointed chief financial officer and executive vice president, finance, effective July 1, 2019.
"I am pleased to announce the appointment of Kathleen Grogan to this key executive role at Libro," said Stephen Bolton, Libro Credit Union president and CEO. "She will bring her dedication, leadership skills, strong technical experience and curiosity to her new role as she plays an even bigger part in helping our Libro team achieve our purpose to grow prosperity in southwestern Ontario. The financial services industry is seeing unprecedented rates of change, and with that comes incredible opportunity for our credit union to grow prosperity for more people, families, businesses and farms in Southwestern Ontario."
Grogan has been a member of the Libro team since 2008, working as a financial analyst and enterprise risk manager, before her appointment in 2014 to her current role of vice president, finance. A CPA, Grogan has a master of business administration from the Rotman School of Management and has completed the Canadian Securities Course along with a number of executive strategy programs at the University of Toronto and Queen's University.
In her new role, Grogan will join Libro's executive leadership team, contributing to long-term strategic vision and implementation. She will provide leadership to the finance and credit teams, including all accounting, tax, budget, treasury, investment, and capital functions, credit underwriting and administration.
Grogan will assume her new role July 1, 2019, when Rick Hoevenaars retires after a 46-year career with Libro.

---
Average home resale price in London tops $400,000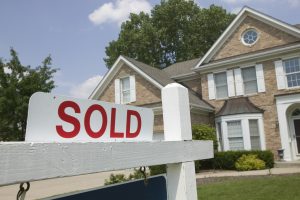 Photo: Last month, the average home London resale price eclipsed $400,000 for the first time
The London and St. Thomas Association of Realtors announced that 603 homes were sold in February, up 5.6 per cent over February 2018. According to LSTAR, the number of home resales was right on par with the 10-year average. Two months into 2019, there have been 1,128 home resales, up 10.8 per cent compared to the same time last year.
With a tight inventory of resale homes on the market, the average home sale price continues to push upward, eclipsing the $400,000 mark for the first time in history. The February average sales price was $405,186 in London, up 13.5 per cent from the same month last year. The average sales price for the entire LSTAR jurisdiction was $393,911, up 12.5 per cent compared to February 2018.
"It's important to point out that the average sales price does include all housing types, including single detached homes, as well as high rise apartment condominiums," said Earl Taylor, 2019 LSTAR president. "The average sales price for a two-storey home in London was $543,114, up 12.7% from February 2018," Taylor said. "In comparison, the average sales price for a high-rise apartment condominium was $246,070, up 27.1 per cent compared to the same month in 2018. And the average sales price for a one-storey home—bungalow or ranch style—was $368,664, up 8.9 per cent, compared to February 2018."
In London, the average resale home price has nearly doubled in 10 years. In 2009, the average resale price was $209,000, and the average price price topped $300,000 only two years ago.

---
Eight London firms named to Canada's Best Managed Companies list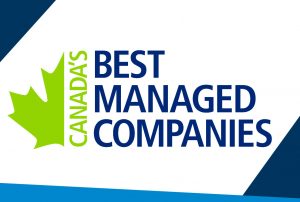 Photo: Eight London firms have been named to the 2019 Canada's Best Managed Companies list
EIGHT LONDON-BASED companies are among the winners of the 2019 Canada's Best Managed Companies awards program.
Campbell Bros. Movers Ltd, Talbot Marketing, Voyago, and ZTR Control Systems were awarded as Gold Standard winners (four to six consecutive years), and Dancor Construction (in association with sister company Coreydale Contracting Co.), GoodLife Fitness, Sifton Properties and StarTech.com were named as Platinum Club recipients (seven-plus years of ranking).
Established in 1993, Canada's Best Managed Companies is the country's leading business awards program, recognizing excellence in Canadian owned and managed companies with revenues over $15 million. Best Managed is a flagship program presented by Deloitte Private.
"Every year the bar set by this elite roster of Best Managed companies is raised higher," said Peter E. Brown, national co-leader of the Canada's Best Managed Companies program and partner, Deloitte Private. "Now, 26 years since the program's inception, Best Managed companies are taking their successes global. Not only are winners securing Canada's place on the world stage, they're also proving to be more productive and sustainable across borders."
"This year's winners demonstrate exceptional leadership and commitment to drive growth," added Dino Medves, senior vice-president and head, commercial banking at CIBC, a long-standing sponsor of the program. "Their success is a result of taking a deliberate approach to build strong teams and a vested interest in the future development of their talent."
Best Managed is a flagship program presented by Deloitte Private, a division of Deloitte exclusively focused on serving private clients of all sizes. Generation after generation, Deloitte Private has been by the side of the entrepreneurs transforming Canada's economy – and under its wing, the Best Managed program has grown to include 477 companies, offering a strong network to support the 47 winners of 2019. The network continues its expansion beyond Canadian borders, now with presence in 14 countries globally.

---
Featured Business Event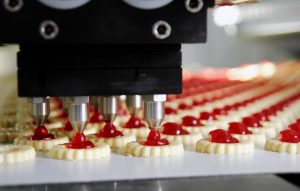 Recipe to Reality: How to Start a Food Business | March 20, 2019
Have a great idea for a food business? Want to learn how to turn your winning recipe into a successful venture? Then you need to attend this three-hour seminar, which will provide an overview of the things you need to know when starting a food business. Hosted by the Small Business Centre and presented in partnership with the London Economic Development Corporation,  topics will include the basics of starting a business, sources of financing and the keys to creating a successful food business.
A local food producer will be on-hand to share the path and pitfalls of setting up production and provide tips on how to expand beyond the local market. A food-service expert will also spend some time recounting his experience building a successful restaurant and will provide unique insights into the food service industry.
If you're someone interested in marketing a family recipe, an individual with a product idea or concept, a producer considering adding value to an agricultural product or even a chef exploring your possibilities, this seminar will provide you with the information and resources to take the next step.