London Inc. Weekly 03 • 29 • 2019
London Convention Centre posts record revenue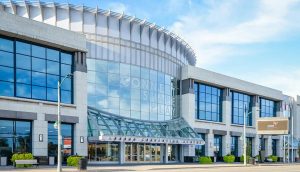 Photo: London Convention Centre
FINANCIAL STATEMENTS SHOW the London Convention Centre (LCC) achieved a top-line revenue of more than $6.7 million in 2018, a 12.9 per cent increase over 2017 figures.
The growth also resulted in a record economic impact of $21.3 million for the City of London, based on the Ministry of Ontario's Tourism Regional Economic Impact Model.
The LCC hosted 301 events in 2018, producing 126,995 delegate days and creating a building utilization rate of 74 per cent, the best result since the LCC opened its doors in 1993. It's estimated the events generated 12,135 hotel room nights in London.
In addition to 29 provincial conferences, the LCC hosted six national and three international conferences in 2018. The inaugural Global Student Leadership Summit drew more than 2,000 student leaders and educators from 15 countries. It's estimated that the average convention delegate visiting London spends $341 per day.
A 2018 operational surplus of $193,000 will be moved into the LCC's capital reserves held by the city. 

---
tbk and Fanshawe College announce Women in Tech Scholarship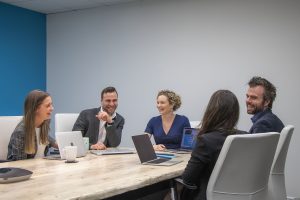 Photo: tbk's London office
WEB DESIGN AND digital marketing firm tbk and Fanshawe College have announced a new scholarship aimed at bringing more women into the technology and software development fields.
The tbk Women in Tech Scholarship will provide an entry-level female student going into Fanshawe College's Interactive Media Design program with a full year's tuition, valued at approximately $6,000.
"Like many countries, Canada is experiencing a talent shortage of technology workers and countries that will win in the digital economy will have strong government policies and an ample workforce pool," said Andrew Schiestel, tbk's president. "It's our hope that this scholarship will contribute to Canada's economy and shorten the skills gap."
To be eligible, the awarded student must have at least 85 per cent grade point average in her final year at high school and demonstrate involvement in a technology project during her high school career.
"In having tbk choose to give this scholarship to a female student, it will make a significant impact on the need for more women to join the digital creative industry," noted Michelle Giroux, associate dean, Fanshawe College School of Digital and Performing Arts. "Our industry partnership with tbk demonstrates an excellent example of how academia and industry can work together to create a better future for society."
tbk itself continues to focus on closing the gender imbalance in the digital workforce. At 38 team members, the firm's gender makeup is fifty percent female owned, over 50% female managed and around 50% female employed.
"It makes perfect sense to us," Schiestel added. "If more women get into software development, there will be more talented workers that tbk can employ, better solutions will be built, our company will do better and Canada's economy will become more competitive." 

---
WeedMD to take production outdoors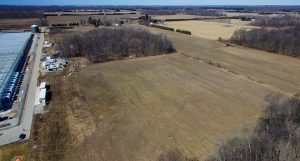 Photo: WeedMD's planned Phase I outdoor grow-op represents more than 25 acres of production
Earlier this week, WeedMD Inc. announced it has applied for an amendment to its Strathroy licence to expand beyond its existing cultivation with an initial 25-acre, large-scale, low-cost outdoor cannabis grow operation with the capacity to increase up to 50 acres.
The company confirms it has secured the support of the Municipality of Strathroy-Caradoc for its planned outdoor grow expected to be completed in two phases. In 2019, Phase I will be brought online, representing more than 25 acres of production, with an additional 25 acres planned for Phase II in 2020.
"Our municipality is proudly home to a thriving agricultural community which has long supported our local businesses and we're pleased that WeedMD continues to expand its local footprint in a progressive and economically-viable manner," said Mayor Joanne Vanderheyden, Municipality of Strathroy-Caradoc. "We welcome and wholly support its push for outdoor expansion along with the job opportunities, sustainable cultivation and community engagement it will bring for the continued long-term growth of our municipality."
Pending Health Canada approval, the outdoor grow is expected to increase WeedMD's total production footprint to upwards of 2.7 million square feet with the potential to yield over 100,000 kgs of cannabis in 2020 together with greenhouse cultivation.
WeedMD's outdoor grow will be situated on organically-certified* soil on its 98-acre Strathroy property which also houses the Company's 610,000-square-foot greenhouse facility.
"With the anticipated demand for extracted products and cannabis concentrates, our experienced cultivation team and proven outdoor grow genetics are expected to generate high yields at very low cost," said Derek Pedro, chief cannabis officer of WeedMD. "The addition of an outdoor grow will ensure that WeedMD is positioned to meet the needs of its patients and customers in the ever-expanding cannabis market." 

---
London Development Institute appoints new executive director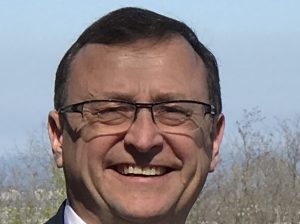 Photo: Mike Wallace has been appointed executive director of the London Development Institute
THE CHAIR OF the London Development Institute (LDI), Jamie Crich, has announced the appointment of Mike Wallace as LDI's executive director.
Wallace has years of government and business experience at both the municipal and federal levels of government, as well as being a licenced real estate salesperson. He served for 12 years as a city councillor for the City of Burlington and Region of Halton and as an MP for Burlington for nearly 10 years. Wallace has also been the chair of several committees at the municipal and federal levels of government.
Wallace will continue working with LDI interim president, Bill Veitch, for a transitional period as a technical consultant.
For almost 40 years, the London Development Institute has been the voice of the development industry in London, working to meet development targets set by the city to keep up with anticipated growth. 

---
Featured Business Event

Techcellence Awards Celebration & Mixer | April 11, 2019
Celebrate London Tech Week 2019 at the Techcellence Awards Celebration & Mixer. This event honours the excellence of tech entrepreneurs, startups and established tech companies in London and Southwestern Ontario where the Techcellence Awards for Startup Innovation, Business Growth and Community Engagement will be presented.
This event will also offer the opportunity to mix and mingle over refreshments with local tech companies, entrepreneurs as well as community and business leaders, all while celebrating our region's thriving technology sector.