London Inc. Weekly 05 • 03 • 2019
Autodata Solutions Group acquired by private equity investment firm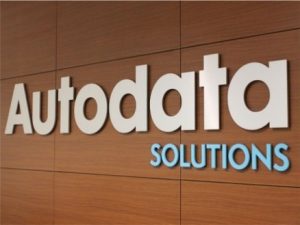 Photo:Thoma Bravo has acquired Autodata Solutions Group from Internet Brands
PRIVATE EQUITY INVESTMENT firm Thoma Bravo has reached an agreement with Internet Brands to acquire London-based Autodata Solutions Group. Terms of the transaction were not made public, and the closing is expected to be completed within the coming weeks, subject to customary closing conditions.
Autodata Solutions Group, headquartered at 100 Dundas Street, serves the global automotive industry with data, technology and marketing solutions. Founded in 1990, the company also has offices in Michigan, Oregon and Minnesota.
Following the transaction, the Autodata Solutions management team will remain intact and will continue to operate from its London headquarters and additional branch offices.
"I'm thrilled to be leading Autodata Solutions as we begin our new partnership with Thoma Bravo," said Craig Jennings, president of Autodata Solutions. "The Autodata Solutions story is amazing—starting with a small core group of executives that built the business to an organization that today has more than 700 employees. We have grown rapidly over three decades and all the while serving the most prestigious brands and partners in the automotive industry.
"I'd like to thank Internet Brands for their support over the past 20 years," added Jennings. "I speak on behalf of all Autodata Solutions employees when I express how excited we are as we look forward to our next phase of accelerated growth."
San Francisco-based Thoma Bravo is a leading private equity firm with a 40-year history and over $30 billion in investor commitments. It is focused on investing in the software and technology-enabled services sectors.
"As technological innovation drives massive change within the automotive industry, we believe Autodata Solutions Group is well positioned to be at the forefront of that future," said Scott Crabill, a managing partner at Thoma Bravo. "Our operational knowledge within the software industry and ability to leverage resources can only enhance the company's unique data-driven solutions and interactive marketing initiatives."
RBC Capital Markets is serving as the exclusive financial advisor to Internet Brands. Financing for the transaction is being provided by RBC Capital Markets and KKR Capital Markets LLC. 

---
Indiva releases 2018 financial results; readies for extraction and farm-gate sales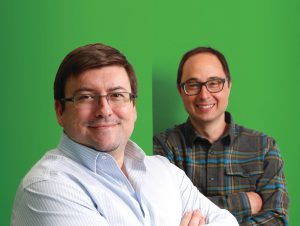 Photo: Indiva Limited president and CEO, Niel Marotta, and general counsel, Koby Smutylo 
LONDON-BASED CANNABIS producer Indiva Limited this week released its Q4 2018 and year-end financial results for its year ended December 31, 2018.
The company reported $58,307 of net revenue, versus nil in 2017 and nil in Q3 2018. Revenue was derived almost entirely from wholesale sales of cannabis flower and clones, as Indiva's contract with the OCS did not begin until Q1 2019. Cash position at year-end stood at $19.56 million.
In February, 2019, Indiva signed a supply agreement with the Ontario Cannabis Store (OCS.ca). At the same time, it also introduced its first products for sale into the recreational cannabis market in Canada and launched its first two pre-roll products, which are available in Ontario both online through the OCS.ca website and in cannabis stores in Ontario.
After eight weeks of sales, Indiva pre-rolls have achieved 9.5% market share in pre-rolls in Ontario.
"We are delighted with the positive reception and early market share garnered by Indiva pre-rolls in Ontario," said Indiva president and CEO, Niel Marotta. "We continue to negotiate with additional provincial wholesalers to increase distribution of Indiva products to additional provinces in Canada."
Looking ahead, the firms says it intends to introduce additional pre-roll products as well as indica and sativa capsules in Q2 2019, and the timeline remains on track to complete construction of a 70-tonne ethanol extraction system at its Hargrieve Road facility. Indiva is also getting set to open its own onsite farm-gate store, subject to regulatory approval.
"With new channels and additional products to be introduced beginning in Q2 through the OCS, as well as beginning direct-sales to medical patients, we expect revenue growth through 2019 and 2020," continued Marotta. "In particular, we are very excited about the expected introduction of Indiva's derivative products, and subject to amended regulations, producing and distributing edible cannabis products in the Canadian market." 

---
An up and down week for London International Airport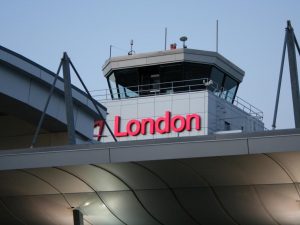 Photo: Over the past week at LIA, Swoop kicked off its service but Air Canada suspended its seasonal Calgary flights
It's been a good news, bad news sort of a week for the London International Airport.
On the plus side, the LIA welcomed Swoop's inaugural flight between Edmonton and London last Sunday. In addition to the London-Edmonton route, the WestJet-owned ultra-low cost airline will commence service from London to Abbotsford and Halifax beginning on May 24.
"The kick-off to our summer schedule and beginning of a very busy inaugural season starts with [Sunday's] flight between London and Edmonton," said Steven Greenway, President of Swoop, in a news release.
"[Sunday's] inaugural flight marks the start of an exciting expansion to our Canadian network with Swoop," said LIA president and CEO, Michael Seabrook. "We are now the second focus city in Ontario for Swoop service, and among the first airports in Canada to offer true ultra-low-cost flight options to passengers. We expect these new flights will be popular with travellers, leading to the potential for more destinations from Swoop in the future."
On the down side, Air Canada announced it is suspending its planned London-to-Calgary direct flights as it grapples with the ongoing grounding of the Boeing Max 737 jets in its fleet.
First announced last February, Air Canada said in a statement this week that the seasonal non-stop flight from LIA to Calgary, which was set to begin June 24 and run until mid-October, now won't commence until next summer.
Additional seasonal Air Canada flights, such as Toronto to Shannon, Ireland, and Toronto to Abbotsford, have also been placed on hold.
The cancellations stem from Transport Canada's decision to close Canadian skies to Boeing Max 737 jets over safety concerns arising from two recent crashes. Air Canada has 24 Boeing Max 737 planes in its fleet and has shuffled its schedule to accommodate its grounded jets.
The announcement comes amid unprecedented growth at LIA, which has added eight flights and is forecast to double its passengers during the next two years. Seabrook said that while he is disappointed by the development, he understands the carrier's decision, and also pointed out that London travellers have the option of booking a direct flight to Calgary with WestJet.
"They've had to really look at their routes and determine how they're going to shuffle the deck to accommodate the loss of aircraft," he told the London Free Press. "One of the easier things to do is to go after routes that haven't started yet." 

---
Mobile Klinik to open in London Walmart Supercentres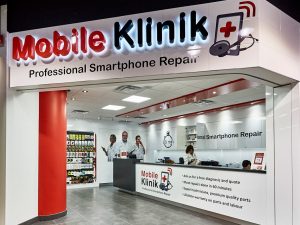 Photo: Mobile Klinik units are headed for London's Walmart Supercentres
TORONTO-BASED MOBILE Klinik Professional Smartphone Repair, Canada's largest and fastest-growing professional smartphone and tablet repair business, today announced a multi-store program to open stores inside select Walmart Supercentres across the country, including London.
The first Mobile Klinik store inside a Walmart Canada store will be located at the Scarborough West Walmart in Toronto, with locations in London, Oshawa, Fredericton, New Brunswick and Airdrie, Alberta to follow later this year.
Services offered at Mobile Klinik include while-you-wait smartphone and tablet repair, a broad range of certified pre-owned phones and a suite of accessories such as chargers, cases, screen protectors and headphones.
"We're committed to bringing convenient, professional, customer-focused smartphone repair, care and services to every market in Canada, and in many markets Walmart is the centre of retail for the community," said Tim McGuire, Mobile Klinik CEO. "We're excited to reach new customers and markets through our new store locations inside Walmart Supercentres."
Mobile Klinik's concept was introduced to Canada by four Canadian wireless and retail industry leaders: Rob Bruce, former president, Rogers Communications; Ken Campbell, former CEO, WIND Mobile; and Alain Adam and Naaman Zorub, entrepreneurs who operate a number of wireless retail stores and other businesses in Ottawa and Gatineau. Mobile Klinik operates 47 locations in major shopping malls across Canada, including White Oaks Mall in London. 

---
Featured Business Event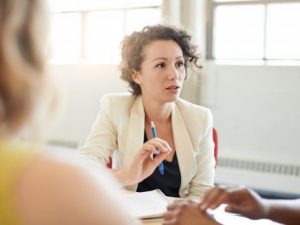 Conflict Management for Women: How to Navigate the Changing Power Dynamic | May 30, 2019
It's no secret that men and women approach conflict differently. Societal and even biological differences create a dynamic for women that can make conflict more difficult, uncomfortable, and potentially career limiting. For some women, being assertive can lead to harsh judgement, labelling, or toxic work environments.
Women in Communications and Technology (WCT) London invites you to a panel discussion on conflict management techniques specifically for women. We'll discuss the role that emotions play in conflict management and tips for approaching conflict with confidence, setting healthy limits, and expressing yourself without being labelled.
Our balanced panel will include perspectives from established professionals with vast experience with conflict management.