London Inc. Weekly 05 • 31 • 2019
Seasonal beach transportation business expands destinations and services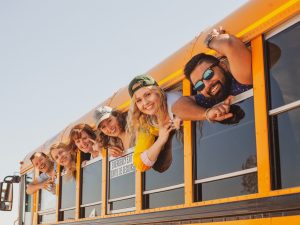 Photo: Bend Bus now offers round trips to Grand Bend and Port Stanley beaches from three centres 
LONDON-BASED TRANSPORTATION service Bend Bus has expanded its summer weekend beach bus service to include the Port Stanley beach. It will also begin offering its services to residents of Kitchener.
Launched in 2018 by founder Matthew Thomas, the service ran 12 trips between London and Grand Bend last summer. This season, Bend Bus will offer round trips to Grand Bend and Port Stanley beaches from London and Kitchener at a cost of $25 and $35 respectively.
In addition, the service will also offer round trips between St. Thomas and Port Stanley for $15.
"I spent my childhood summers by the beach, learning to hold my breath underwater and with my toes in the sand. We're so close to these phenomenal freshwater lakes, but without the necessary transportation, so many people miss out on experiencing the Great Lakes and making lifelong memories," says Thomas.
"I wanted a fun, easy way to get to the beach, experience the Great Lakes and explore the incredible beachside towns, so I decided to make it happen."
Bend Bus will offer morning and afternoon beach trips from London and morning trips from Kitchener and St. Thomas every Saturday, Sunday and holiday Monday. Morning routes depart from London at 10 a.m. and from the beach at 4 p.m., while afternoon routes depart from the city at 2:30 p.m. and from the beach at 9:30 p.m.

---
Steve Plunkett pulls the plug on Fleetwood Country Cruize-in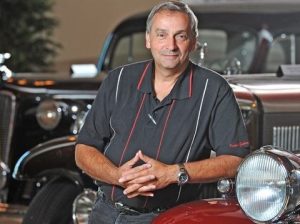 Photo: Steve Plunkett has announced that this year's Fleetwood Country Cruize-in will mark the end of the event
AFTER A 15-YEAR run, philanthropist, auto enthusiast and event founder Steve Plunkett has announced that this year will mark the end of the annual Fleetwood Country Cruize-in.
What began as a 60-vehicle gathering at Plunkett's Elviage Drive property has grown over the years into a major three-day production that includes charity groups, live entertainment, vendors and some 3,000 vehicles on display, nearly 100 of which are Plunkett's.
"As fun as it is, and the number of friends that I've made, it's exhausting," Plunkett said in an interview with AM 980 "It's two months full-time putting it together, both [in the] office and physically.
"I put it off, and then I do it again. My weakness is some people saying how much they've enjoyed it, and that encourages me to continue on and do it again. I think it's time to let it go."
This year's event begins today and runs until Sunday, with entertainment from Tony Orlando, Mitch Ryder, Paul Revere's Raiders and Gary Lewis and the Playboys.
Over its run, the event has contributed nearly $2 million to local charities (this weekend is expected to raise about $150,000 to be shared between about 24 charities). That's in addition to funds raised by the separate Plunkett Foundation, amounting to $5 million for agencies including Lawson Health Research Institute, Ivey Eye Institute and Schulich School of Medicine and Dentistry.
With more free time on his hands, Plunkett, 63, said he plans to spend more time on the North American car tour circuit, taking some of his prestige automobiles to events.

---
Nominations open for BBB Integrity Awards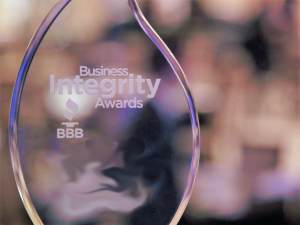 Photo: The nomination deadline for this year's BBB Business Integrity Awards is June 10
BBB SERVING WESTERN Ontario (BBB) this week issued its annual call for nominations for the region's premier awards in business ethics, BBB's Business Integrity Awards.
For the 22nd year, these awards will recognize outstanding companies in Western Ontario, which lead by way of example through the display of exemplary ethics in their dealings with customers, employees, vendors within their communities. The awards are presented in three size categories. 
Nominees for the BBB Business Integrity Awards must be in good standing with BBB, however BBB accreditation is not a requirement to compete for the award. All for-profit businesses of any size, operated for at least three years in Western Ontario, are eligible. This year's BBB Business Integrity Awards nomination deadline is June 10.
Companies can be nominated online by visiting www.bbb.org/western-ontario.
"These awards mean as much to us as the businesses we award them to each year," said Linda Smith, CEO of Better Business Bureau Serving Western Ontario. "It's a privilege to be able to bestow them on those companies that shine brightest in our constellation of local, trustworthy businesses."
A panel of independent judges will decide the award finalists and recipients. Winners will be announced live at BBB's Business Integrity Awards Breakfast ceremony on Wednesday, November 6, 2019, which will be held in the DoubleTree Hilton London.

---
Grace restaurant opens its doors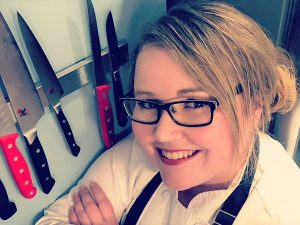 Photo: Grace co-owner and executive chef, Angie Murphy
A TORN-UP DUNDAS Street isn't enough to keep downtown London's newest restaurant from opening.
Grace, a new fine dining concept at the corner of Dundas and Clarence streets, opens today in the midst of second-phase construction of Dundas Place. Work on the pedestrian-friendly flex street began last month in front of the restaurant as the project shifts to the stretch of downtown Dundas east of Richmond Street.
The restaurant is co-owned by executive chef, Angie Murphy, and certified sommelier, Pete Annson, who have a combined experience of about 40 years in the restaurant industry.
"We designed our farm-to-table menu for sharing and for showcasing the incredible ingredients that are available in southwestern Ontario," said Murphy and Annson in a released statement. "The cocktail list and the all-Ontario craft beer menu has been carefully created by our bar manager, certified Cicerone Lauren Fitzgerald. The wine list will be Ontario focused but also feature select bottles from around the world."
The restaurant is inspired by and named after Murphy's grandmother, Grace Murphy. "When I told Grace I was going to become a chef, she told me, with her signature wit, that it was a great idea because the only people that always have a job are cooks and undertakers," recalled Murphy.
Grace will be open for dinner Wednesday through Saturday, lunch on Thursday and Friday as well as Sunday brunch and special-event Sunday dinners.

---
Featured Business Event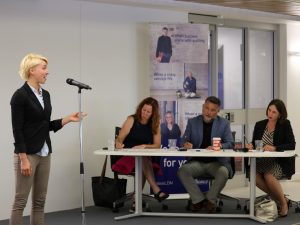 TechAlliance 60-Second Pitch Workshop & Competition | June 6 and 13, 2019
Can you sell your business in 60 seconds? Presenting yourself effectively is an essential tool in the business arena. A well-executed elevator pitch can, and will, make sales, help generate capital and lead to valuable partnerships.
The 60-Second Pitch Workshop, led by Anna Foat and scheduled for Thursday, June 6, from 2:30 p.m. to 5 p.m., is the first part of the program and will help attendees learn how to craft a perfect pitch and take your business to the next level. The application for the 60-Second Pitch Competition will open following the workshop.
After competitors polish their pitches at the Workshop, they will have the chance to take home the top prize by pitching at the 60-Second Pitch Competition. Come hear some of London's most exciting tech companies present their pitch in front of a panel of judges, American Idol-style, for the chance to win thousands of dollars in business acceleration prizes. All winners will be announced before the night is out, as well as the winner of the People's Choice Award.