London Inc. Weekly 08 • 23 • 2019
New LTC routes to serve industrial areas of city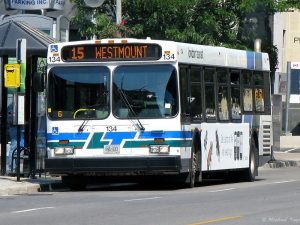 Photo: LTC is bringing new service to industrial areas along Exeter Road, White Oak Road and Bradley Avenue
EARLIER THIS WEEK, the London Transit Commission (LTC) announced an extensive overhaul to its route system. The alterations and additions include changes to 41 of its 42 routes and will take effect September 1.
Highlights include two new express routes and new service to businesses in the industrial areas along Exeter Road, White Oak Road and Bradley Avenue.
"That represents connectivity to 450 businesses that never had that with LTC," said London Mayor Ed Holder. "It puts employers and employees together along the southern and east end industrial routes for the city."
The two new express routes will connect Masonville Place and White Oaks Mall, and Argyle Mall and Western University. Another route will provide direct transit between Fanshawe College and Western.
Also announced was the extension of service hours on nine different routes until 1 a.m.

---
Vegan fast-food operator Globally Local expands with Toronto location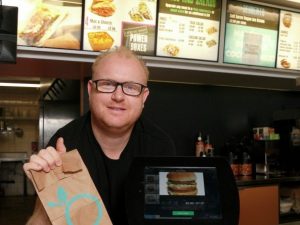 Photo: Globally Local owner, James McInnes
LONDON-BASED VEGAN fast-food chain Globally Local will open a location in Toronto in September. Located at 492 College Street, it will be the first brick-and-mortar location outside of the Forest City.
In addition to operating a food truck, Globally Local founder James McInnes opened two London locations in 2017, one on Dundas Street and one on Highbury Avenue that features the world's first 24-hour vegan drive-thru.
Globally Local specializes in vegan fast food that mimics familiar offerings such as McDonald's Big Macs, Burger King's Whoppers, and KFC's chicken sandwiches.
The new 35-seat restaurant in Toronto will offer dine-in and takeout options for all-day breakfast, lunch and dessert menus. "Toronto has always been a really important market for us, and we have always been incredibly busy with our food truck there during the festival season," McInnes said in an interview with VegNews. "We feel that Toronto really needs affordable, quick and delicious plant-based options and this is why we are bringing our 100-percent vegan fast-food chain to Toronto."
McInnes has spent the last 18 months building a 6,000-square-foot plant-based food manufacturing facility in London's south end, where the company makes vegan proteins and sauces.
He said the facility was a critical step in the company's expansion plans and will allow the brand to scale production to meet future needs. Last year, the chain became available for franchising and McInnes has plans to open 20 new locations in Ontario over the next two years.

---
Janette MacDonald out as Downtown London chief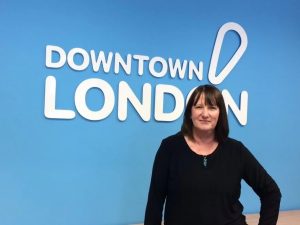 Photo: Janette MacDonald has left Downtown London
JANETTE MACDONALD HAS vacated the role of CEO and general manager at Downtown London after a 17-year tenure.
A statement from the London Downtown Business Association (LDBA), a group contained within Downtown London, announced Thursday that MacDonald will be "moving on" from her role as the head of the organization.
There was no explanation why she left the post, either from the LDBA or MacDonald herself.
"It's an HR issue so we're not going to comment on that," Gerald Gallacher, chair of LDBA board, told CBC news. "Janette is moving on to other endeavours."
MacDonald also declined to comment on her departure.
Over the past few months, downtown merchants have been increasingly vocal about a number of issues including leadership, BRT, road and infrastructure construction and concerns regarding homelessness and drug addition in the core. There has also been a growing chasm between businesses in the Dundas-core area and those along Richmond Row.
Late last year, a petition circulated among downtown businesses calling for a review of both the organization and MacDonald's leadership.
According to Gallacher, an oversight committee has been established to help administrative staff with day-to-day operations, and a search committee has been formed to help find a replacement for MacDonald, who took over the business group's top job in 2002.

---
Cannabis lottery 2.0 includes two new London sites; local entrepreneur lands Windsor opportunity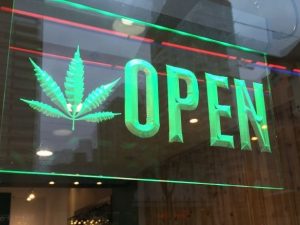 Photo: Two new cannabis retail sites in London were selected in this week's allocation lottery
ONTARIO'S SECOND LEGAL pot shop lottery was held Tuesday and two sites in London are on the Alcohol and Gaming Commission of Ontario's (AGCO) list of proposed licensed cannabis retail stores.
Noah Soberano and Robert Chomiak were two of 42 applicants who can now apply for a cannabis retail operator licence and a retail store authorization.
Soberano is proposing a store address of 1135 Richmond Street, steps from Western University's main gates; Chomiak is proposing a store in a shopping plaza at 1310 Fanshawe Park Road West at Hyde Park Road. 
In addition to the London sites, London food-and-beverage entrepreneur Kirk Anastasiadis, who owns Burger Burger, Mustang Sally's and The Barking Frog, won the opportunity to apply for a licence to launch Windsor's first legal cannabis retail store
Applicants have until August 28 to apply for the licence. According to a news release, AGCO will only licence applicants and authorize stores that meet all legal and regulatory requirements.
The lottery's big winner was Toronto, with 13 applicants drawn. Southwestern Ontario had 10, including single applications from Kitchener, Guelph, Hamilton, Stoney Creek and Ancaster.

---
Featured Business Event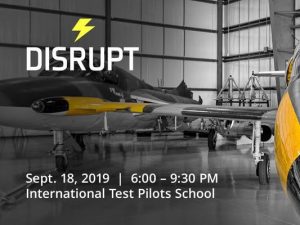 Disrupt 2019 | September 18, 2019, 6 to 9:30 p.m.
Join local HR experts, entrepreneurs and sector professionals for a night of disruption at the International Test Pilots School near London International Airport to hear from bold and imaginative minds in a rapid-fire evening of 12 thought-provoking five-minute keynote speeches that are sure to challenge the role of leadership and HR in organizations.