London Inc. Weekly 09 • 06 • 2019
Feds top up funding for Grand Theatre's $8-million renovation
Photo: The Grand Theatre will begin renovations next May
THE FEDERAL GOVERNMENT announced yesterday a $4.1-million investment in the Grand Theatre.
The support, issued through the Canada Cultural Spaces Fund, will allow the theatre to follow through on its Reno2020 plan, which calls for an $8-million renovation that will expand its performance and production spaces, as well as purchase new equipment.
"While we continue in our unwavering focus to create transformative experiences on our stages, we are doing all of this in a 100-year-old building with designs, equipment and systems that have not been updated or modernized in close to 40 years," said Grand Theatre executive director, Deb Harvey, in a released statement.
"We are grateful for this support from the Canadian Cultural Spaces Fund that will ensure the theatre remains a state-of-the-art facility bringing world-class theatre experiences to Londoners and indeed all Canadians."
In addition to the federal-level funding, another $2 million is coming from the City of London, with the remaining dollars contributed through private donations.
Renovations are scheduled to begin after the final performance of Grow on May 2, 2020, and plans call for the work to be completed before the theatre launches its next season in October 2020.

---
Northern Commerce a finalist for two Google awards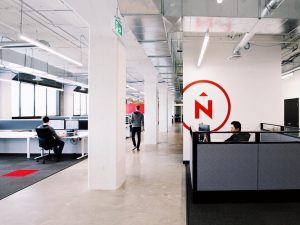 Photo: Northern Commerce is a finalist for Google's Premier Partner Awards in two categories 
DIGITAL AGENCY AND ecommerce solutions provider Northern Commerce is a finalist for this year's prestigious Premier Partner Awards, presented by Google. The firm is a finalist in two categories: Shopping Excellence and Growing Businesses Online.
The Premier Partner Awards honour innovation in digital marketing across search, mobile, video, display, shopping and growing businesses online. Thousands of applications for the awards were submitted from agencies and businesses around the world. Northern Commerce is the only Canadian company shortlisted in the Shopping Excellence category and the only Canadian finalist for multiple awards.
"It's a great honour and achievement to be nominated for two Premier Partner Awards," said Corey Dubeau, VP marketing of Northern Commerce. "It truly serves as a testament to our talented team and the exceptional performance that has become the foundation of our culture and our company."
The firm is a finalist for their work with West Coast Kids and Kahunaverse Sports. With the Google Shopping solutions implemented by Northern Commerce, West Coast Kids achieved a 190 per cent increase in revenue from the campaigns. The digital advertising solutions for Kahunaverse Sports resulted in a 63 per cent increase in ecommerce store revenue year-over-year.
"This award is one of the most powerful ways to validate the great work we are doing and positions Northern Commerce as a global leader in this industry," added Michael Delorenzi, Northern Commerce president.
Winners will be announced in New York City on October 3.

---
August delivers more of the same for home resales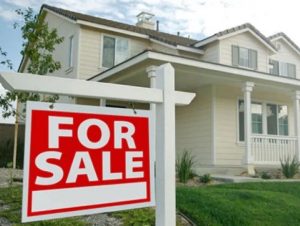 Photo: Two regional Junior Achievement offices have merged under the JA of South Western Ontario banner
ACCORDING TO THE London and St. Thomas Association of Realtors (LSTAR), a total of 917 homes exchanged hands in the association's jurisdiction, just four shy of August 2018 totals. In London proper, 623 homes sold, down just a single unit from the same period in 2018.
Inventory continued to slowly loosen, with new listings in the LSTAR jurisdiction coming in at 1,189 for the month, but inventory is still trailing the ten-year average. Overall, the inventory levels were up over August 2018—1.9 months of inventory compared with 1.7. During the same period, the average home price was 9.1 per cent higher than one year ago, sitting at $413,010.
In London, a total of $259 million worth of transactions were recorded during August, compared to $237.3 million in 2018.. The average sale price for a home in London East was $334,997, up 16.7 per cent from last August. In London North, the average sale price was $489,358, up 4.8 per cent from year prior, while in London South it was $413,891 – an increase of 8.3 per cent over August 2018.
The median number of days a home is on the market in London remains pretty much unchanged from a year prior at 14 compared to 13.5. And with a seller's market still in force, neighbouring communities are benefitting.
"The high local housing demand, coupled with London's low inventory levels create the perfect storm for the smaller urban areas surrounding the Forest City," noted Earl Taylor, 2019 LSTAR president. "At least, that's what the latest figures suggest: Middlesex County recorded its highest volume of August home sales ever—72, while St. Thomas and Strathroy both had their second-best August for home sales.
"Despite the fact that August wasn't a record month like July, all local real estate markets remained vibrant," Taylor emphasized.

---
Libro Credit Union makes global list as top Certified B Corporation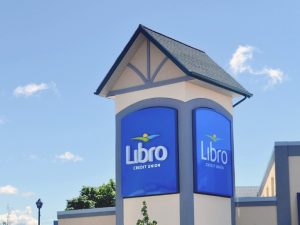 Photo: Libro Credit Union has been named one of the world's top B Corps
LIBRO CREDIT UNION has been named to the 2019 Best For The World Overall Honoree list, placing the financial institution among the top 10 per cent of certified B Corps globally.  
Best For The World recognition is administered by B Lab, a global non-profit that certifies and supports Certified B Corporations, which are for-profit companies dedicated to using business as a force for good.
"We couldn't be more proud of this achievement," said Liz Arkinstall, Libro's corporate social responsibility manager. "Libro is using our business as a force for good, and every day our 680 staff put that into practice helping owners and our communities to thrive and prosper. Being B Corp certified helps hold us accountable and tells the world how we do business."
Libro was also named to the Best For The World Workers Honoree list in recognition of their relationship with staff across southwestern Ontario, and the significant positive impact created over the last year. The accolade was made based on corporate culture, work environment, worker health and safety practices, and other employee-centric policies and practices such as being a living-wage employer.

---
Featured Business Event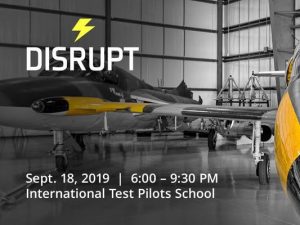 Disrupt 2019 | September 18, 2019, 6 to 9:30 p.m.
Join local HR experts, entrepreneurs and sector professionals for a night of disruption at the International Test Pilots School near London International Airport to hear from bold and imaginative minds in a rapid-fire evening of 12 thought-provoking five-minute keynote speeches that are sure to challenge the role of leadership and HR in organizations.