London Inc. Weekly 10 • 04 • 2019
2019 20 Under 40 recipients announced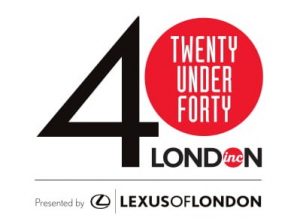 Photo: The 2019 20 Under 40 Cocktail Gala will be held on Thursday, November 7 at the London Music Hall
LONDON INC. HAS announced the 2019 20 Under 40 Award recipients. The awards highlight the achievements of 20 of London's outstanding young professionals.
Recipients are under 40 and have demonstrated excellence in business, judgement, leadership and community contribution. Each recipient will be profiled in the special edition 20 Under 40 magazine distributed with the November issue of London Inc. The recipients will also be celebrated at the 2019 20 Under 40 Cocktail Gala on November 7 at the London Music Hall. For more information and tickets, visit www.londonincmagazine.ca.
The 2019 recipients are:
Tom Butryn
President, Flatout Flooring Inc.
Ali Chahbar
Legal Counsel, Thames Valley District School Board
Steven Cooper
Founding Partner and President, matter architectural studio inc.
Christopher Dawson
Partner, Lerners LLP
Genevieve Fisher
Artist and Owner, Genevieve Fisher Music
Garrett Graham
Regional Commercial Manager, Libro Credit Union
Courtney Hance
Owner and President, The Branding Firm Inc.
Nicole Haney
Founder and CEO, Boho Bars
Jesse Helmer
Deputy Mayor and Councillor, City of London
Justin Hoffman
Partner, Cross-Border Tax Services, Davis Martindale LLP
Dr. Heather MacKenzie
Physician, Department of Physical Medicine & Rehabilitation, Parkwood Institute and Assistant Professor, Schulich School of Medicine & Dentistry, Western University
Mario Naric
Founder and COO, Motif Labs
Samantha Parsons
Clinical Research Manager, London Health Sciences Centre
David Ross
Director of Finance and Health Information Management, St. Joseph's Health Care London
Shannon Ruffell
Vice President, Heritage Renovations Limited
Nicole Spriet
Founder & Owner, The Curated Suitcase
Dr. Javeed Sukhera
Associate Professor of Psychiatry and Paediatrics Scientist, Centre for Education Research & Innovation, Schulich School of Medicine & Dentistry, Western University
Linda Visser
Partner, Siskinds LLP
Lisa Walters
Family Lawyer and Partner, Family Law Group
Jason Wilcox
Managing Partner, Waste Solutions Canada

---
Tbk and Fanshawe College partner to deliver new digital media design courses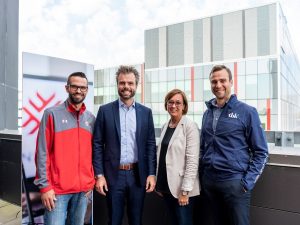 Photo, from left: Justin Brunner, program coordinator & professor, Fanshawe College, Andrew Schiestel, president, tbk, Michelle Giroux, associate dean, Fanshawe College, and Andre LeFort, VP technology, tbk
WEB-DEVELOPMENT AND MARKETING firm Tbk has partnered with Fanshawe College to create a new integrated learning course designed to educate Interactive Media Design and Interactive Media Specialist students on web development technologies that are in high demand.
The first program—scheduled to commence in October—focuses on how to develop websites utilizing WordPress, the world's most popular content management system. The second course—scheduled to commence in January, 2020—will train students on how to build e-commerce websites.
"Fanshawe is delighted to have reached this course delivery agreement with Tbk," said Michelle Giroux, associate dean, Fanshawe College. "Through Tbk's course series, students will gain an industry standard learning opportunity that will give them a leg up in their future careers. Partnering with a company like tbk is a differentiator for students to come to Fanshawe College."
"The pace of change in industry is fast," added Andrew Schiestel, Tbk president. "The more often post-secondary institutions can partner with industry and vice versa, the better this will help academic institutions keep up with this change and the more quickly companies can fill job openings. Overall, we're very excited for these students. Their employability will increase as a result of learning how to develop websites on WordPress. And regarding the e-commerce course, in some cases students will literally leave the course having started new businesses. We're immensely excited to see the opportunities this course series will bring to the students, industry, Fanshawe College and our community."

---
Nine London firms among Canada's Top Growing Companies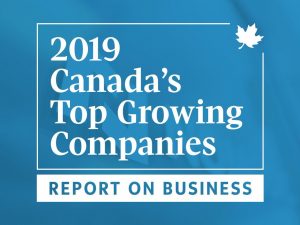 Photo: Nine local firms have been included on the inaugural Canada's Top Growing Companies ranking
NINE LONDON-BASED FIRMS have been included on inaugural Report on Business ranking of Canada's Top Growing Companies. A competitive ranking of 400 businesses across Canada, the companies are all independent, for-profit, under Canadian ownership and headquartered in Canada with significant operations in Canada.
The local firms included on the list are:
Race Roster (rank: 99)
Zomaron (rank: 118)
Waste Solutions Canada (rank: 134)
Voices.com (rank: 273)
Digital Echidna (rank: 286)
HRdownloads (rank: 317)
Cardinal Fine Cabinetry Corp. (rank: 354)
StarTech.com (rank: 361)
Canada Tubeform Inc. (rank: 393)

---
Sunwing expands vacation packages from YXU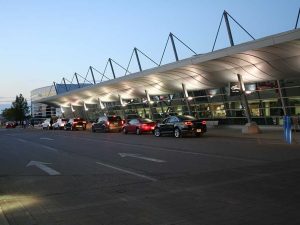 Photo: Sunwing and Swoop have partnered to expand vacation destinations available from YXU 
A NEW AGREEMENT between tour operator Sunwing and low-cost airline Swoop (owned by WestJet) has expanded the vacation packages available to sunseekers travelling from London International Airport.
The popular vacation destination of Cancun, Mexico has been added for Sunwing customers in London, taking advantage of the twice-weekly Swoop flight service.
"Saving our customers time and money by providing convenient, direct flight services from their local airport has always been a key priority for us," said Andrew Dawson, president of tour operations for Sunwing.
In addition to Cancun, Sunwing announced earlier this year it is offering all-inclusive vacation packages from London with weekly departures to Montego Bay, Jamaica, Punta Cana, Dominican Republic, and Varadero and Cayo Santa Maria, Cuba.
"We are very excited that our passengers will have new destinations with Sunwing to experience this winter" says Michael Seabrook, President and CEO of London International. "Many of our sunseekers are regular Sunwing travellers and this announcement provides them with more destinations from the easy and comfortable airport."

---
Featured Business Event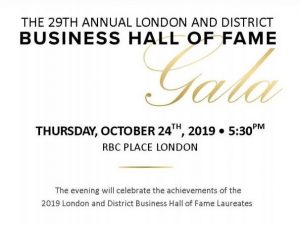 29th Annual London & District Business Hall of Fame Gala  | October 24, 2019, 5:30 p.m.
Join Junior Achievement in South Western Ontario for an evening celebrating the achievements of 2019 Business Hall of Fame Laureates Jeff F. Macoun, president and COO, Canada Life, and Richard Sifton, president and CEO, Sifton Properties Limited.