London Inc. Weekly 10 • 11 • 2019
Western Fair Association announces new agri-business hub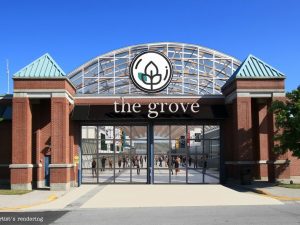 Photo: The Western Fair Association stated The Grove will help agri-businesses connect, educate and accelerate
YESTERDAY, THE WESTERN Fair Association (WFA) announced it is transforming several of its standing buildings into new agri-business hub.
According to the association, the new initiative, dubbed The Grove at Western Fair District (The Grove), will help to develop the next generation agri-business entrepreneurs in the London region.
A total of 200,000 square feet of space will be made available for the hub within the WFA's Canada, Progress and West Annex buildings, as well as the former Club House spice factory. Each building will be renovated for use in food production, growing, retail, education and business services.
"For over 150 years, this organization has stood shoulder-to-shoulder with innovators in economic prosperity and food security," said Western Fair CEO, Reg Ash. "Today, our organization invites the next generation of entrepreneurs, educators and leaders to join us in bringing new agriculture and food businesses, products and technologies to market through The Grove."
LiveFit was announced as The Grove's first major tenant. The four-year-old company provides freshly prepared meals for delivery consumers in Ontario and Quebec. It will take over 30,000 square feet in the Canada Building in January, with plans to grow its workforce significantly in the coming months.
According to LiveFit president and CEO, Nick Spina, the new space will give the company the capacity to produce over 11 million meals annually and the ability to deliver North America wide within 24 hours. "We're creating over 200 new jobs in London over the next seven months, and over 450 jobs over the next few years," he said. "I am also very excited to announce our plans to expand across Canada this upcoming January and across the United States over the next nine months."
The Middlesex London Food Policy Council has also announced it is moving into The Grove.
When questioned, Ash would not comment on The Grove's potential to recoup revenue that will be lost when Gateway Casinos and Entertainment moves from the Western Fair to a new location in the city's southwest end.
"This will give us diversified revenue streams that will help assist us," he said.
The number of tenants that will call The Grove home will depend on the amount of space each new addition requires.

---
Big Blue Bubble marks global launch of mobile title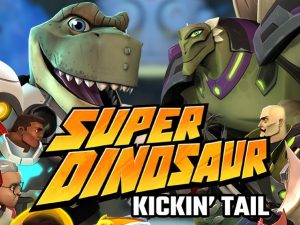 Photo: Super Dinosaur: Kickin' Tail was released this week for iOS and Android mobile devices
EARLIER THIS WEEK, London-based mobile game developer Big Blue Bubble and Skybound Entertainment, a California-based multiplatform entertainment company, released Super Dinosaur: Kickin' Tail, an action mobile game based on the comic and now animated series on Amazon Prime Video.
"Bringing the immersive and engaging world of Super Dinosaur to a mobile gaming experience has been a highlight for our team," said Damir Slogar, CEO, Big Blue Bubble. "With all it's action-packed content, fun characters and exciting storyline, we know the entire family will love this title."
Super Dinosaur: Kickin' Tail is available for iOS and Android mobile devices. It's free to download with in-app purchases.
Super Dinosaur was originally a comic series designed for kids by Robert Kirkman (The Walking Dead) and artist Jason Howard and created in 2011. It stars 10-year old Derek Dynamo, a genius inventor who fights super-powered crime with the help of his genetically altered dinosaur pal, Super Dinosaur. The comic series was recently adapted into an animated series for Amazon Prime Video and debuts this week.
The mobile game features 180 levels in three different difficulty tiers. Players can recruit both heroes and villains from the series into their roster and upgrade them with unique abilities as they battle waves of enemies. A PVP arena is available for multiplayer, as well as daily and weekly events and challenges.
Incorporated in 2004, Big Blue Bubble has developed more than 100 titles on a variety of platforms, including its top-grossing flagship franchise, My Singing Monsters.

---
Londoner shares composite expertise with NASA Mars rover team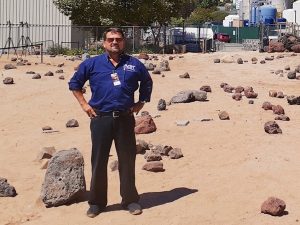 Photo: Wilson Boynton stands in a testing field for the Mars 2020 rover
WHEN NASA LAUNCHES the Mars 2020 rover from Florida's Cape Canaveral Air Force Station next July, Wilson Boynton, founder of London-based Advanced Composites Training (ACT), will have the thrill of knowing he played a small role in the historic mission.
Boynton was invited to NASA's Jet Propulsion Laboratory (JPL) at the California Institute of Technology to train engineers in the practical ins and outs of the composite materials used in the construction of the Mars rover.
"These are high-level engineers who know how to design. But they lacked the applied technology skills to work with composite materials," Boynton explained.
According to NASA, the Mars 2020 rover will be about the same size as a car – around three metres long, 2.7 metres wide and 2.2 metres tall. It needs to be sturdy enough to survive the journey to the Red Planet and strong enough to carry seven instruments that will conduct science and exploration technology investigations. It must also carry the Mars Helicopter – the first aircraft to fly on another planet.
But at 1,050 kilograms, the rover will weigh less than a compact car. That's where composite materials come in.
ACT has been teaching people to work with composites since 1996. As the only privately-owned Canadian composites training institute meeting both Transport Canada and American Federal Aviation Administration standards, ACT works with both civilian and military technicians from more than 39 countries world-wide.
"When it comes to actually building the rover there are so many things that can go wrong," he noted. "They realised they didn't have a full grasp of the material and process technologies and wanted to eliminate any issues. I trained them in these processes."
ACT is a division of Renaissance Aeronautics Associates (RAA) Inc., founded in 1992. As the training division of RAA, ACT provides instruction, repair services and consulting in composites technologies used in the aviation, aerospace, marine, automotive, industrial fibreglass reinforced plastic and wind energy industries.

---
September home sales pick up; inventory keeps pressure on prices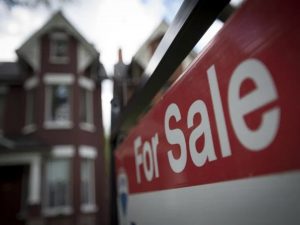 Photo: Last month marked the second best September on record for home resales
ACCORDING TO THE London and St. Thomas Association of Realtors (LSTAR), 861 homes were sold in September—the second best September for home resales since the association began tracking data in 1978.
"In September, home resales across the region were up 11.8 per cent, compared to the same month last year," said Earl Taylor, 2019 LSTAR President. "With three months left in the year, almost 8,000 homes have exchanged hands, which is up 3.6 per cent, compared to this period in 2018."
Inventory, while loosening somewhat from year prior, remains tight and continues to impact housing prices. There were 1,841 active listings in September, up 8.8 per cent compared to September 2018, but remaining well below the 10-year average. For comparison, this is down 22.6 per cent compared to three years ago and down 49.6 per cent compared to five years ago.
"What we're experiencing with low inventory has had an impact on the average home sales price," Taylor said. "Each of the five major areas in LSTAR's jurisdiction saw an increase last month. It was up 20.4 per cent in Elgin County, up 6.6 per cent in Middlesex and up 6.5 per cent in Strathroy. London and St. Thomas also saw gains, up 5.1 per cent and 4.3 per cent respectively."
Overall, the average home price in the LSTAR region was $412,208. It represents an increase of 6.8 per cent from September 2018 but is almost on par with the average sales price of $413,010 from August, 2019.
In London, the average selling price in September was $410,930.
Looking closer at London by geographic area, the average price in London East was $343,404, up 13.7 per cent from last September. In London South (which includes data from the west side of the city), the average home sales price was $406,388, up 5.4 per cent compared to the previous year, while London North saw a slight decrease of 2.2 per cent over last September, with an average home sales price of $485,102.

---
Featured Business Event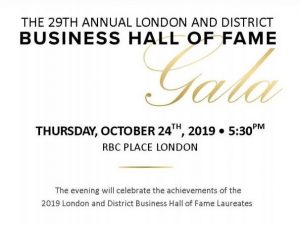 29th Annual London & District Business Hall of Fame Gala  | October 24, 2019, 5:30 p.m.
Join Junior Achievement in South Western Ontario for an evening celebrating the achievements of 2019 Business Hall of Fame Laureates Jeff F. Macoun, president and COO, Canada Life, and Richard Sifton, president and CEO, Sifton Properties Limited.