London Inc. Weekly 11 • 01 • 2019
Zomaron acquires DataCandy, rebrands as Paystone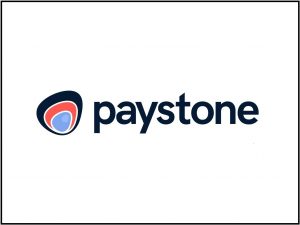 Photo: Zomaron and DataCandy have joined forces and will operate as Paystone
EARLIER THIS WEEK, London-based fintech firm Zomaron and announced they had acquired Montreal-based gift and loyalty solution provider DataCandy will carry out all business operations under the name Paystone.
"We brought these companies together because we want to disrupt the payments and loyalty industries," said Tarique Al-Ansari, CEO of Paystone (Al-Ansari previously held the position of Zomaron president and CEO). "These acquisitions tie together complementary software solutions that will enable Paystone to create proprietary products that will further enhance our value proposition and accelerate our ongoing growth efforts."
Paystone will remain headquarted in London at 3200 Wonderland Road South. As part of the acquisition, DataCandy will maintain its gift card and loyalty platform and serve as Paystone's second headquarters.
The newly formed Paystone will process 60 million transactions annually with a portfolio consisting of payment processing, customer loyalty and gift card solutions used at over 25,000 merchant locations across Canada and the United States,
The acquisitions were financed through a combination of equity and debt financing, the latter provided by Scotiabanks's Technology and Innovation Banking segment.
"Paystone's long-term vision, team and acquisition strategy aligned perfectly with the Bank's desire to partner with exceptional entrepreneurs building the next generation of strong Canadian technology companies," said David Rozin, Scotiabank's head of technology and innovation banking.
In addition to the DataCandy merger, the company recently announced acquisitions of Alberta-based merchant services provider POS West Ltd. and the merchant portfolio from British Columbia-based NXGEN-Canada.
According to Al-Ansari, Paystone will continue to actively research viable acquisition opportunities to further support the company's mission and end-goals. "We are committed to becoming a trailblazer in the payment and software sector, and this is just the beginning. Maintaining an acquisitive mindset is key for our product roadmap and growth strategies," says Al-Ansari.

---
Home resales hit record mark in October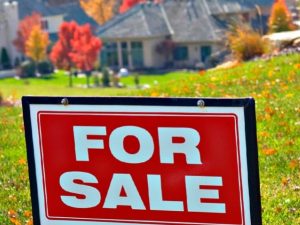 Photo: Home resale activity hit a new record in October
ACCORDING TO THE London and St. Thomas Association of Realtors (LSTAR), residential home resale activity hit a new record in October, with 928 homes exchanging hands in the association's jurisdiction. This brings the total number of 2019 LSTAR home sales to 8,909, 3.4% higher than the October 2018 year-to-date figures.
"Once again, home sales soared to new heights, making last month the best October since 1978, when the association began tracking sales," said Earl Taylor, 2019 LSTAR president. "In addition, the year-to-date data suggests this year's home sales are poised to surpass last year's sales."
The number of active listings saw a slight year-over-year uptick in October, jumping from 1,596 in 2018 to 1,716 in 2019, but stayed well below the 10-year average. The sales-to-new-listings ratio for the entire association's jurisdiction sat at 79.5% last month, 2.4% higher than in October 2018. "This speaks to the brisk pace of the local real estate market, which clearly favours sellers," Taylor added. 
Overall, the average home price was $412,883. This represents an 8.7% increase over October 2018 but is almost on part with last month's (September's) average price of $412,208.
Looking at London's three main geographic areas, the average home price in London East was $340,530, up 8.9% from last October. In London South (which includes data from the west side of the city), the average home sales price was $425,631, up 7.4% compared to the previous year, while London North saw an increase of 2.2% over last October, with an average home sales price of $486,584.

---
Province unveils new business program for Southwestern Ontario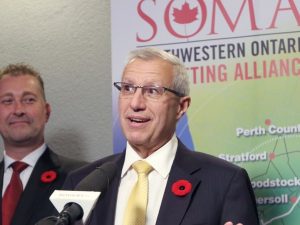 Photo: Minister of Economic Development, Job Creation, and Trade, Vic Fedeli
THIS WEEK, THE provincial government announced it will invest more than $100 million into a Regional Development Program that will help with business growth in Eastern and Southwestern Ontario.
The Regional Development Program will see the $100 million invested over a four-year period. The program is part of the government's commitment to transform business supports, being one of five Smart Initiatives recently announced by the province.
Under the program, it will be easier for small- and medium-sized businesses to receive financial support through the existing Eastern Ontario Development Fund and the Southwestern Ontario Development Fund, as well as now gaining access to a range of services and supports.
"We want to let them know Ontario's open for jobs, open for business and they're a big part of our business community," said Vic Fedeli, Ontario's minister of Economic Development, Job Creation, and Trade in Ontario
Applicants will also know within 60 business days after the application deadline whether a funding decision has been made and if they're eligible to receive the supports and services. The new program will also allow businesses with 10 or more employees, or five if located in a rural area, to qualify.
In addition, this time around financial support will be available to eligible municipalities, industry groups and not-for-profits.
According to the Ontario government there are over 470,000 small businesses in Ontario, accounting for more than 23 per cent of all business in the province.
The new program starts immediately, and applications will be accepted four times a year starting December 2.

---
Digital Echidna receives double recognition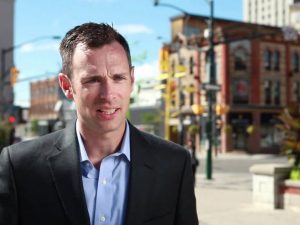 Photo: Digital Echidna's Andrew McClenaghan
WEB DESIGN AND digital agency Digital Echidna has received a double recognition in the 2019 Acquia Engage Award program, winning awards in the categories of ​Leader of the Pack Travel & Transportation​ and ​Excellence in Digital Marketing​.   
The awards recognize Digital Echidna's work with clients Napoleon Grills and Santa Clara Valley Transportation Authority. The award program recognizes organizations building digital sites and digital experiences utilizing Acquia hosting and development tools designed exclusively for the Drupal open source platform.
"Receiving two Acquia Engage awards this year on behalf of the work we have done for two of our clients, demonstrates amazing digital transformation in action," said Andrew McClenaghan,  president, Digital Echidna, "We're proud of the teamwork and dedication that went into  developing these offerings."  
Headquartered in London with sales offices in Vancouver and Toronto, Digital Echidna specializes in large-scale websites on the Drupal content management system and other open-source technologies. It has a strong presence in the educational, healthcare, government and public sector markets. 

---
Featured Business Event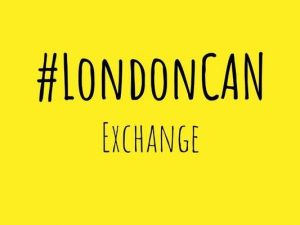 #LondonCAN Exhange | November 21, 2019, 4:00 p.m. to 7 p.m., Fanshawe College Downtown Campus
The #LondonCAN exchange brings together entrepreneurs to learn, network, and collaborate. Make new connections and discover resources that can help you grow your idea or business.
Hear from Peter Rocca, Chief Executive Officer of Start.ca, along with special guests from his team. They will share how the company started here in London, how it's grown, and what the future looks like for Start.ca.
You'll also hear from a variety of speakers across all stages of business growth during our quick pitch portion of the event.