London Inc. Weekly 12 • 13 • 2019
Morphio closes $1-million seed round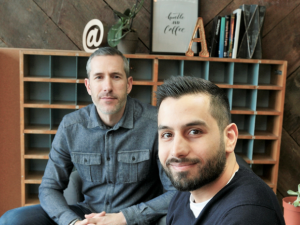 Photo: Morphio's Eric Vardon and Nima Mirbakhsh
MORPHIO, AN AI-POWERED platform that frees digital marketers from legwork and allows them to focus on strategy, announced yesterday that it has closed a $1-million seed round.
The funding will help accelerate customer acquisition of U.S.-based marketing agencies and in-house teams alongside strategic enhancements of the two-year-old AI platform.
"2020 will be the first time in history that US advertisers will spend more on digital than traditional media," said Morphio CEO, Eric Vardon. "But mainstream marketers are not learning, training and scaling on pace with the innovation and related complexity of Google, Facebook and other major ad platforms. This is the problem that Morphio is addressing for fast-growing SMBs."
Morphio integrates all Google, Facebook, Microsoft and LinkedIn marketing analytics products so that digital marketers and business leaders can assign and automatically track financial results in addition to measuring, monitoring and optimizing tactical key performance indicators. By predicting digital performance and recommending optimizations, including how budgets could be better distributed between the major digital advertising platforms, Morphio enables digital marketers and business leaders to assign and automatically track financial results in addition to measuring, monitoring and optimizing tactical key performance indicators.
"We have combined AI with an intuitive UI to help digital marketers avoid mundane and repetitive tasks like manual data aggregation, pivot table manipulation, ad platform jumping, trend identification and more advanced analysis so teams can focus on the complex and rapidly changing digital landscape," added Morphio CTO, Nima Mirbakhsh.

---
McKenzie Lake Lawyers proceeds with class action on behalf of Canadian corn growers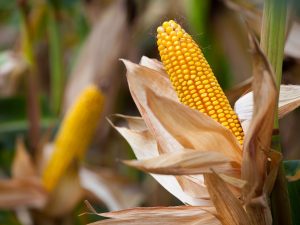 Photo: McKenzie Lake Lawyers is representing Canadian corn producers in a class action lawsuit
THE LONDON LAW firm of McKenzie Lake Lawyers LLP is moving forward with a class action lawsuit on behalf of Canadian corn farmers.
The Ontario Court of Appeal ruled that the class action relating to all corn producers in Canada who priced their corn for sale after November 18, 2013 can move forward on the basis of an allegation of premature commercialization against the defendants Syngenta Canada Inc. and Syngenta AG.
The class action alleges that Syngenta marketed genetically modified corn seed in North America before receiving import approval from China and failed to take reasonable steps to ensure the seed was sold in a manner in which the seed did not contaminate the North American corn supply. As a result, the claim alleges that China began rejecting North American corn shipments, creating a glut of corn on the North American market, resulting in significantly depressed corn prices.
Similar claims were brought in the U.S., resulting in a settlement of approximately (U.S.) $1.5 billion for American corn producers, but Syngenta continues to refuse to offer any compensation to Canadian corn producers.
"We are very pleased the Ontario Court of Appeal agrees that this case can move forward as a claim for premature commercialization and that Canadian corn producers will have an opportunity to prove their case," said Matthew Baer, a partner with McKenzie Lake Lawyers LLP and one of the lead counsel in the Canadian proceeding. "We look forward to the next steps in this litigation."
According to Baer, it is too early at this stage to quantify the claims of class members if the action is successful, but it is anticipated the amounts will be significant. In the U.S., corn farmers are receiving between (U.S.) $15 and $150 per acre in compensation.

---
Reserved London hiring climate anticipated for Q1 2020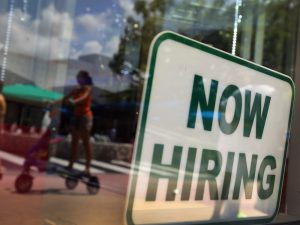 Photo: A limited hiring pace is predicted for London in Q1 2020
ACCORDING TO THE latest ManpowerGroup Employment Outlook Survey, London area employers expect a reserved hiring climate for the first quarter of 2020.
"Survey data reveals that seven per cent of employers plan to hire for the upcoming quarter, while seven per cent anticipate cutbacks," stated Heather Irvine of Manpower's London office. "Another 83 per cent of employers plan to maintain their current staffing levels in the upcoming quarter. The remaining three per cent of employers are unsure of their hiring intentions.
"With seasonal variations removed from the data, London's first quarter Net Employment Outlook of plus-three per cent is a seven percentage-point decrease when compared to the previous quarterly outlook," continued Irvine. "It is also a 10 percentage-point decrease from the outlook reported during the same time last year, indicating a limited hiring pace for the upcoming months."
Nationally, employers expect a conservative hiring pace over the next three months. Employers in the manufacturing-durables sector report the strongest job prospects, and job creators in the Quebec region are forecasting the strongest 0utlook of the four regions in Canada. With seasonal variations removed from the data, the Net Employment Outlook of plus-10 per cent is a two percentage-point decrease when compared to both the previous quarterly (Q4 2019) and the figures the outlook reported during the same time last year (Q1 2019).
"At the beginning of 2020, prospects for Canadian job seekers—while still positive—are tightening," added Darlene Minatel, country manager of ManpowerGroup Canada. "Despite the slight decline in the national employment outlook, unemployment remains low in Canada and wages continue to rise. Clearly, it's still a job seeker's market. Employers are also grappling with widening skills gaps and are hard pressed to find bilingual talent and those in the skilled trades. Job seekers would be well advised to seek training in these areas, while employers might consider upskilling and bridging programs to close the gap."

---
Lynn Smurthwaite-Murphy out at StarTech.com; Paul Seed returns to CEO role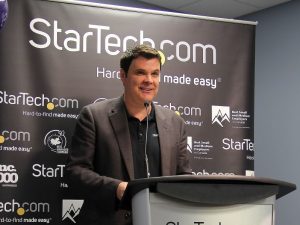 Photo: StarTech.com co-founder Paul Seed is returning to the CEO role
STARTECH.COM ANNOUNCED THIS week that Paul Seed, its co-founder and owner, has returned to the role of CEO. Lynn Smurthwaite-Murphy, who took over the role of CEO in January 2019 after serving as president for the previous two years, has left the organization.
No reason was given for Smurthwaite-Murphy's departure, whether she quit or was fired, and Seed declined comment on the sudden departure.
"As a founder of StarTech.com, I look forward to leading the development of the company's strategy and working closely with our executive and leadership teams once again," Seed said in a released statement.
"An entrepreneur enjoys the challenge of running and growing their business and returning to the CEO role will allow me to do this again in London where the business was founded in 1985. StarTech.com has been a proud member of the community for over 30 years, we have a strong strategy and a talented team in place that I am confident will enable us to reach our goals for continued expansion and growth at our head office in London and around the globe for many years to come."

---
Featured Business Event
2020 State of the City | January 22, 7:30 to 9:15 a.m., RBC Place London
The London Chamber's State of the City Address is held annually and is a one of a kind event to mark the beginning of a new year. It sets the tone for both mayor and city council as they set out to tackle the important issues that face our municipality. It has become a must-attend event for the London business community drawing an attendance of over 1200 people.