London Inc. Weekly 02 • 07 • 2020
Average London home price eclipses $450,000; sellers remain in driver's seat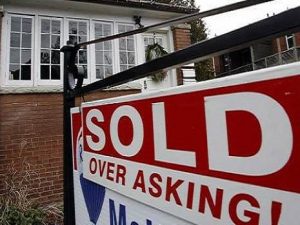 Photo: The average selling price for a London home in January was $452,924 
ACCORDING TO STATISTICS released this week by the London St. Thomas Association of Realtors (LSTAR), the home resale market in January picked up right where it left off at the end of 2019.
A total of 568 homes exchanged hands last month in the LSTAR jurisdiction, just two units shy of the same period in 2017, which holds the record for January residential real estate sales.
In London proper, 366 homes sold, up 8.3 per cent over January 2019 figures. More notable, perhaps, was the average selling price for a London home in January, which eclipsed the $450,000 mark at $452,924—a 16.8 per cent gain over January 2019 figures and up significantly from $436,166 in December 2019.
The average sale price for the LSTAR jurisdiction was $437,197, 13.9 per cent higher than a year ago.
"Despite the high number of home sales and the sky-rocketing house prices, the number of new listings that hit the local market in January 2020 saw a 9.4 per cent increase over last year, which brought last month's sales-to-new-listings ratio to 60.5 per cent," said 2020 LSTAR president, Blair Campbell. "This increase in listings for the month is fantastic as the lack of inventory has been a significant concern over the past two years," he added.
A ratio between 40 and 60 per cent is generally consistent with a balanced market, though with only 655 active listing in January and only 1.8 months of inventory available (five years ago it stood at 4.4 months), the home market remains tilted heavily in favour of sellers.
"Looking at London's three main geographic areas, it's worth to note that January was a record month for home sales activity in London South, which also includes data from the west side of the city," Campbell added. "This area had its best January ever, with 139 house sales and an average home price of $464,862—22 per cent higher than one year ago and 93.2 per cent more than 10 years ago."
The average home price in London East was $388,161, up 22.3 per cent from last January, while London North saw an increase of only 5.4 per cent over last January, with an average home sales price of $503,576.

---
London R&D firm receives federal dollars to develop green insulation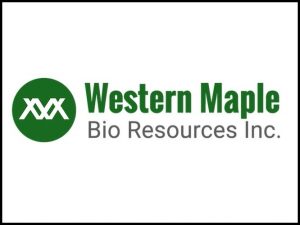 Photo: Western Maple Bio Resources Inc. is one of two phase-one Biofoam Insulation Challenge winners
A LONDON R&D organization, Western Maple Bio Resources Inc., is one of two recipients of a $300,000 federal investment aimed at developing greener insulation products from forest residues.
The investment is the first phase of the Biofoam Insulation Challenge, which supports the development of products comparable in price and performance to traditional insulations, are bio-based (predominantly derived from domestic forest residue), fully recyclable and generate fewer emissions during production.
Western Maple Bio Resources is a research-centred organization focused on converting agricultural waste into environmentally friendly products. Its insulation product utilizes pine sawdust and forest residue to develop a bio-foam made with more than 70 per cent bio-content.
"Western Maple Bio Resources Inc. is proud to be one of the phase-one winners of the Biofoam Insulation Challenge," said Dr. Sean Yuan, chief technology office at Western Maple Bio Resources Inc. "Our production of bio-oil-acrylate-amine spray foams with forestry residues project aims to develop inexpensive bio-based foam insulation materials from forestry/agricultural residues with comparable properties as commercial polyurethane foams."
Sherbrooke, Quebec-based Mecanum Inc., a producer of thermo-acoustic foam insulation, in the other Biofoam Insulation Challenge recipient.
Sponsored by Natural Resources Canada, the challenge is part of the Domestic Plastics Challenge under the Innovative Solutions Canada (ISC) program. If accepted into the second phase of the challenge, the recipients could receive up to $1 million to develop a working prototype of their innovation.
ISC is a $100 million program dedicated to supporting entrepreneurs and small businesses to develop innovative and sustainable solutions to complex environmental challenges. The Government of Canada may then act as a first customer, helping these small businesses commercialize their innovations and scale up their business.

---
Downtown London appoints new executive director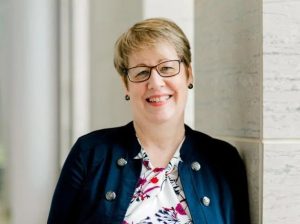 Photo: Barbara Maly is the new executive director of the London Downtown Business Association
THE LONDON DOWNTOWN Business Association has hired a new leader. Barbara Maly takes over the executive director role at the organization on February 24.
Maly is leaving a 14-year career with the City of Guelph, where she currently works as the manager of economic development.
Maly was recruited by the firm tasked with finding a successor for Janette MacDonald, who left Downtown London on August after 17 years at the helm. MacDonald left amid internal strife over how the organization was managed, with some groups of business owners unhappy with the representation they were getting.
"With my years of experience with economic development and business development, I thought it would be a great opportunity," Maly told AM980 CFPL.
During her tenure with the City of Guelph, Maly held a number of board positions on local business support agencies, including the Business Centre Guelph-Wellington and Bioenterprise Corporation, a non-profit agri-tech commercialization accelerator.
"All the stars seem to be aligning in downtown London, and I just think it's an excellent opportunity to continue to build that momentum and move things forward," Maly added.
A statement released by Downtown London said the appointment of Maly was a unanimous decision.

---
YXU posts record-breaking year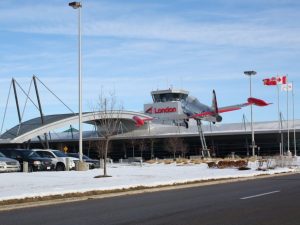 Photo: Northern Commerce and Fanshawe College have partnered to offer an eight-week Shopify development course
LATE LAST WEEK, London International Airport announced that a record-breaking 683,155 passengers travelled through the airport last year, a 27 per cent increase over 2018 and making it the second fastest-growing airport in Canada in 2019 (Hamilton International Airport is number one).
The growth in passengers was experienced by all airlines operating out of London, but was led by the introduction of Swoop in 2019. Swoop is London's first ultra-low cost carrier and they began servicing non-stop flights to seven destinations in Canada, the United States and the Caribbean. WestJet and Air Canada also increased their service in 2019, as did Sunwing and Air Transat. More seasonal destinations were introduced, such as Puerto Plata, Cayo Santa Maria and Las Vegas, which contributing to a record year for London International.
"With the significant additions of non-stop service in 2019, we were able to provide more passengers than ever before," said Mike Seabrook, president and CEO of London International. "Passengers in the Southwestern Ontario region are becoming more aware of the benefits of flying from London International, and the success of the new flights affirms the demand for more destinations. We are looking forward to another record-breaking year in 2020 as we prepare to welcome more passengers and air service".
As of January 2020, London International offers air service from Air Canada, WestJet, Swoop, Sunwing and Air Transat to more than 15 destinations.

---
Featured Business Event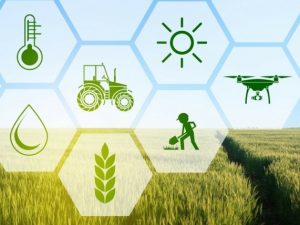 2020 Changing Faces of Agriculture | February 27, 8 a.m. to 10:30 a.m., Western Fair District Carousel Room
Canada's agri-food sector was highlighted by the federal government's Advisory Council on Economic Growth Report as one of Canada's high-potential sectors for growth with exports alone generating more than $55 billion per year. With roughly one in nine Canadian jobs depending on the agriculture system, and just over half of Canada's best farmland in Ontario, the agriculture sector is a significant driver of the local economy.
2020 Changing Faces of Agriculture will feature a hot breakfast buffet and panel discussion at Western Fair District with some of the area's leading agriculture experts, including Joe Dales of RH Accelerator and Keith Merker, former CEO of WeedMD.