Prescription for disruption
A former Shoppers Drug Mart owner looks to shake up the conventional pharmacy model
WHEN THE CORONAVIRUS lockdown began, many pharmacies began seeing long lines, as many people — correctly predicting they would be hunkering down for a while — rushed to stock up on their medications. That strained the pharmacy system — and forced many seniors and other vulnerable people into places where infection was more likely.
The Health Depot, an accredited London-based online pharmacy startup, which had been operating in a sort of beta mode until it officially launched on Tuesday, offers an alternative: a full-service pharmacy that you can access from the comfort of your own home and that delivers prescription medications straight to your door. The Health Depot combines pharmacy services with online medical supply sales, so you can have over-the-counter medications delivered along with your prescriptions, free of shipping charges.
Owner Andy Donald sees e-pharmacies as the future of the entire industry. "Realistically, there's no real reason why you need to come into a pharmacy," says Donald, the former owner of a downtown Shoppers Drug Mart, who left that job in September to start The Health Depot. He believes this is especially true amidst a respiratory pandemic. "We're just funnelling people to pharmacies and grocery stores," he points out.

The service is now available across the province, with Donald claiming that 90 per cent of residents will receive next-day delivery if they order prior to 1 p.m. "In major cities, it's very quick," he says.
Donald says the entire operation — fulfillment, customer service, admin — is conducted out of the firm's Consortium Court location, and during the current pandemic the business is prioritizing orders from seniors and other vulnerable patients to give them even more incentive to stay home.
The appeal of an online pharmacy is principally the ease of use. No more wandering around the store waiting for a prescription to be filled, no more hassling to get a prescription transferred if you're out of town and need a refill. By moving all of that online, Donald says, you streamline everything and make it easier for patients to stick to their meds.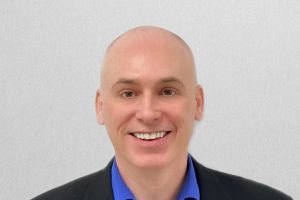 Photo: The Health Depot owner, Andy Donald
Pharmacists also often have a better knowledge of how drugs interact with the body (and each other) than physicians, but rarely get access to things like lab test results, medical histories and hospital charts. Since The Health Depot has access to ClincalConnect (an eHealth platform used in southwestern Ontario), their pharmacists can see all of those things and make medication recommendations accordingly. With pharmacists available for video and text chat consultations, the hope is that patients will have a greater understanding of the medications, and the ability to adjust them more easily.
"That relationship you see [between doctors and pharmacists] in the hospital, we now have the ability to bring that into the community," Donald says. "There's so much more pharmacists can do in health care, and we now have the tools to do it." Kieran Delamont