Delivering the experience
Londonlicious, the city's celebration of its restaurant industry, embraces the delivery-takeout world
Photo: Staff at Craft Farmacy, one of the participating restaurants in the Londonlicious Delivery Take-Out Home Edition (credit: Craft Farmacy)
LONDONLICIOUS, THE CITY'S twice-annual celebration of its many great restaurants, was inevitably going to look a little different this year: the dining rooms are empty, the plates replaced with takeout containers and the menus are all virtual as the festival fittingly pivots to takeout and delivery for this year's lockdown edition.
If you've never caught a meal during a previous Londonlicious, the concept is simple: a three-course meal at an affordable price-point. For the decade or so that realtor Andrew Wilson has been running it, the program has been a successful way to get people out to try new restaurants or revisit old favourites.
The winter lockdown has changed all that, and with it, Londonlicious itself has had to change. This year, Wilson — with some backing from Tourism London and other government partners — has made it free for any restaurant to participate.
"I believe all restaurants in London need a helping hand. I'm happy to have anyone order from anywhere" ―Andrew Wilson
Wilson says he conceived of this year's Londonlicious as a counterbalance to the ever-present bad news from the restaurant sector lately. For those struggling restaurants, Wilson wanted to be able to help in some way.
"What can we do to help you get out there in the world?" he asked. "This is my way of trying to give back in the community."
Like other years, Londonlicious features a selection of local restaurants offering fixed-menu, multi-course meals for a very reasonable price. The menu offerings, pricing details and available hours from each participating restaurant are available for viewing on the Londonlicious website, and meals can be ordered for either pick-up or delivery via the establishment's delivery platforms.
Story Continues Below
This year, the goal isn't just to promote participating restaurants, but to remind Londoners that seeing a thriving food sector on the other side of the pandemic means supporting your favourite spots now, while they're hurting.
"I believe all restaurants in London need a helping hand," Wilson says. "I'm happy to have anyone order from anywhere."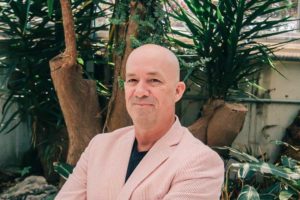 Andrew Wilson
So far, around two dozen restaurants have officially signed up for the festival, which runs until the end of February. The lineup, Wilson says, will likely look a little different by the end of the month as more restaurants join in. "I'll take a restaurant on February 27th, if they want," he says.
Londonlicious has never really been about hitting sales targets or meeting quotas, Wilson explains ― and that's no different this year, either. It's about getting out of your culinary rut, expanding your restaurant horizons or ordering from a place you might've otherwise skipped. Maybe that's takeout date night and ordering some fine dining to-go, or maybe it's a casual noodle dish for a Friday-night hangout. Whatever it is, Wilson says, ordering a Londonlicious meal will help to get the restaurant industry to the other side of a punishing pandemic.
When all this is over, says Wilson, he wants to be able to look back on this year's promotion and see that he, and many others in the city, were able to kick in a bit to help the sector he loves.
"We are where we are," he says. "But every little bit helps."

Kieran Delamont