High Tide brings Canna Cabana to London
High Tide expands Ontario footprint with first Canna Cabana retail cannabis store in London
Photo: High Tide has opened at Canna Cabana retail outlet at 760 Hyde Park Road in London
HIGH TIDE, THE country 's largest cannabis retail company, has officially arrived in the Forest City.
Located at 760 Hyde Park Road, High Tide's Canna Cabana retail outlet began sales this week, marking the 76th branded location for the national retailer and furthering their dominant position in the cannabis retail sector.
"The London store expands our retail footprint into an exciting new market for High Tide and reinforces our strong position as a leading retailer in Canada's most populous province," says Raj Grover, president & chief executive officer of High Tide. "Our long-term growth plan focuses on Ontario where we have 27 open and in-queue locations and are committed to reaching the current provincial maximum of 30 locations before the end of September 2021."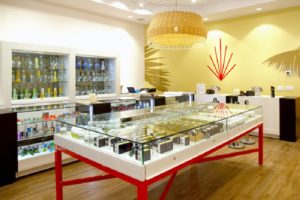 High Tide has proven to be a successful player in the retail space in the two-and-a-half years since legalization. In the summer, it merged with another major name in the market, Meta Growth. That merger launched High Tide into the position of being the largest cannabis retail network in Canada, with stores in Ontario, Alberta, Manitoba and Saskatchewan.
High Tide's retail segment features the Canna Cabana, KushBar, Meta Cannabis Co., Meta Cannabis Supply Co. and NewLeaf Cannabis banners, and it has been opening stores as a rapid clip as of late, having opened two Canna Cabana stores in Calgary earlier this month, and several more since the start of the year.
The announcement comes after a strong 2020 for the company — they have led their peer group in profits, have consistently grown their e-commerce business, and in December, were the first Canadian or U.S. cannabis retailer to apply to be listed on the Nasdaq. With more stores opening every month, 2021 is poised to be a major year for High Tide.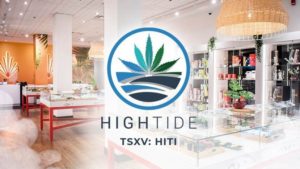 "Despite the global slump in retail sales associated with the pandemic, and thanks to the tireless efforts of our team, we closed the year with approximately $8 million in adjusted EBITDA making 2020 the best year in High Tide's history," Grover said earlier this month.
"Since the end of the fiscal year, we have already nearly doubled our size in Canada with the closing of the META Growth acquisition. We are excited about our trajectory in the United States and continue to prioritize and look for opportunities in that market. We plan to continue to further strengthen our chain through organic growth and strategic acquisitions creating even more value for our shareholders."
---
This story was created by Content Studio, TreeTown Media's commercial content division, on behalf of High Tide and Canna Cabana.