Nurturing global partnerships
Quickly adapting to digital delivery platforms, CultureWorks secures additional investment funding to accelerate international growth
LONDON-BASED EDUCATOR CultureWorks, an English for academic purposes (EAP) school that prepares international students for university and college programs, has announced that it has received additional investment funding from Calgary-based OKR Financial to further the development of its digital platforms and expand its geographical reach.
Founded in 1998, CultureWorks partners with numerous post-secondary institutions, including Western, King's, Brescia and Huron locally, and additional North American schools such Durham College, Ontario Tech University, Algonquin College, University of Northern British Columbia and University of Denver. The partner schools offer conditional acceptance to CultureWorks students participating in and graduating from its English language training and cultural programming.
"Ninety-five per cent of our students are studying offshore right now, and we anticipate increased diversity each term" ―Tina Bax
OKR Financial first become involved with CultureWorks in 2016, providing both equity funding and strategic advice to assist the school as it furthered the digital build-out and delivery of its educational programs.  
Like many educational delivery streams, CultureWorks has increasingly relied on digital delivery of its educational and cultural programming during the pandemic, and according to the school, the investment will allow it to further develop its technology platforms while continuing to grow its student enrolment and footprint through the opening of educational centres around the world.   
Story Continues Below
According to CultureWorks founder, Tina Bax, the new centres will support program delivery, recruitment efforts and brand expansion for CultureWorks and its educational partners (four international centres for recruitment and program delivery are expected to open in 2021).
"A made-in-Canada, university-senate approved solution is now available to Canadian post-secondary partners looking to innovate their pathways," says Bax.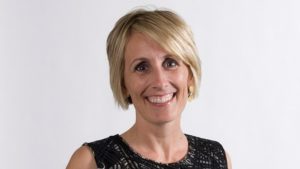 CultureWorks founder, Tina Bax
"We're going to have so much fun taking our successful model out into the world and expanding options for partners and students," she continues. "Ninety-five per cent of our students are studying offshore right now, and we anticipate increased diversity each term. It's great to have the stability at home in Canada, and the financial power to differentiate ourselves in the market again."
Story Continues Below
Paul Stafford, CultureWorks CEO, adds, "CultureWorks has always been an innovator in the digital education space, and we have seen over the past year how critical it is to effectively integrate technology into pathway programs. We do this well at CultureWorks.
"The significant investment by OKR allows us to accelerate our growth into new markets, and we are rapidly building out our infrastructure currently. We are excited at the opportunity we have in front of us, and we are focused on delivering results for our university and college partners in the coming years."