Selectpath adds and expands
Selectpath Benefits & Financial announces the launch of Selectpath Insurance and the addition of Selectpath Atlantic
EMPLOYEE BENEFITS CONSULTING firm Selectpath Benefits & Financial Inc. has announced it has launched a new business division, Selectpath Insurance, and will be expanding its geographical presence with the launch of Selectpath Atlantic next month.  
Founded in 1994 and one of the Ontario's largest benefits and financial services advisory firms, Selectpath has a significant presence in the Southwestern Ontario region, something it plans on leveraging by introducing a multi-line insurance brokerage designed to meet the increasing complexity of today's corporate client. Selectpath Insurance will specialize in commercial property and casualty insurance.
Story Continues Below
"Whether it's P&C [property and casualty] or benefits, one thing we have in common is that we look at the client's needs and goals first — it's about finding synergies across that multi-line experience," says Gord Hart, president, Selectpath Benefits & Financial. "Working together we can do more, and be more, for our clients, and that makes me really excited to welcome the Selectpath Insurance team to the practice."
Last summer, Selectpath announced it had entered into a partnership with Toronto-based Novacord Corp. in a move to expand opportunities and provide a broader platform of products and services for its clients. One of Canada's top four commercial insurance brokerages and a leader in risk management services, Novacord has more than $2 billion in annual premiums.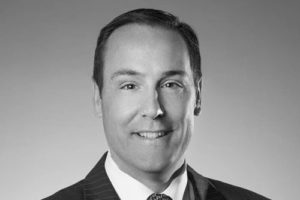 Photo: Selectpath Benefits & Financial president, Gord Hart
"Selectpath Insurance is launching with an experienced and talented P&C team in place, that hold an equally impressive client roster," says Shawn DeSantis, president and CEO of Navacord Corp. "It's an integral part of our future growth strategy that further deepens our sector leadership and will strategically differentiate and enhance Selectpath's overall client offering."
Selectpath Insurance will be located within the Selectpath Benefits & Financial head office at 700 Richmond Street in London, and provide focused expertise in construction, condominium corporations, hospitality and agriculture sectors.
Story Continues Below
Additionally, Selectpath is expanding geographically on July 1 with the introduction of Selectpath Atlantic. The result of a merger with the group benefits and pensions division of Owens MacFadyen Group (OMG) in the Maritimes, Selectpath Atlantic will operate Selectpath Benefits and Financial branded branch offices in Nova Scotia and New Brunswick with a focus on benefits and pension consulting services.
"Establishing Selectpath's presence within the Atlantic provinces is an integral part of our future growth strategy," explains Hart. "We already have a small but burgeoning client presence on the east coast and investing in a regional talent base will further enhance our opportunities and impact."