Greenway Greenhouse puts their deep experience in the agriculture sector to work growing great greenhouse cannabis
FROM THE SUNNY farmlands of southern Ontario hails Greenway Greenhouse Cannabis, the latest Ontario cannabis cultivator with plans to go public.
The company recently announced that it had filed a preliminary prospectus, with designs on a listing on the Canadian Securities Exchange. The company operates two facilities in southern Ontario: one greenhouse in Leamington, where they grow cannabis that they plan to start selling in the near future, and a nursery facility in nearby Kingsville, which produces cannabis plant clones.
The company says it plans to sell wholesale cannabis to other license holders to sell and market, as well as to continue developing cannabis clones and even in-house strains, such as their Sun County Kush and Lemon Pound Cake strains. And by focusing on the premium product bracket, they hope to be insulated from the decreasing market price for cannabis.
Owned by Sunrite Greenhouses, part of the wider portfolio of the Del Fresco Group of companies, Greenway plans to establish their brand as a producer of high-quality greenhouse-grown cannabis — something that fits with Del Fresco's long experience in growing great vegetables.
They hope that experience will go a long way. Del Fresco's speciality has long been producing fresh produce in a greenhouse setting. They know the growing environment. And with more than 60 years of history in the agriculture sector, they certainly have a well of experience to tap.
"Bringing our five-decade, large-scale growing and propagating expertise and experience to the cannabis nursery sector has been Greenway's focus from day one," the company says. "With our unique approach to clone cultivation, harvests always consist of the highest quality cannabis strains with resinous flowers, trichomes, and rich cannabinoid profiles."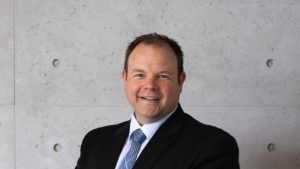 Greenway Greenhouse Cannabis CEO and co-chair, Jamie D'Alimonte
"Greenway represents the next step in a lifetime of agricultural experience and innovation. The Del Fresco Group of companies have been bringing fresh produce to consumers across North America for years and we're excited to leverage our greenhouse expertise with this legal crop of cannabis," says Jamie D'Alimonte, CEO and co-chair of Greenway. "Combined with some of the most skilled cannabis specialists in the field, Greenway is prepared to bring quality greenhouse cannabis to the Canadian market."
And as cannabis companies go, they are in a strong position. As of last year, the company had completed its retrofitting its state-of-the-art greenhouse facility in Leamington, which gave them the capacity to handle roughly 42,000 kgs of cannabis each year. And in February of this year, Greenway was awarded a cultivation license to go along with their nursery license, awarded in 2020.
It made them the only cannabis producer in Ontario to have both — to essentially be able to sell both wholesale clones to other producers as well as grow and sell cannabis themselves. Many cannabis companies choose one or the other. But fortunately for Greenway, professional cloning has been a capability of the Del Fresco Group for decades. Their success in enterprise-scale tomato, pepper and cucumber cultivation is due, in large part, to an expertise in cloning — a unique skill set that places Greenway in a strategically advantageous position.
"This represents an important benchmark for Greenway and for the industry at large," says D'Alimonte. "Our goal is to become the leading cannabis cultivator within the Canadian marketplace."
---
This story was created by Content Studio, TreeTown Media's commercial content division, on behalf of Greenway Greenhouse Cannabis.