The rise of the freelancer
A recent survey by Voices shows on-demand workers and the freelance marketplace are increasingly popular options for businesses of all stripes
IN A SURVEY of 170 companies and professionals, London-based Voices has found that businesses in a wide range of industries are increasingly turning to the freelance marketplace to outsource work.
According to the respondents, the most common reasons for outsourcing work to freelancers are savings of time and money, the supplementing of in-house talent and the industry expertise and experience freelancers can bring to a company or task.
"We already know that 33 per cent of Fortune 500 companies and 42 per cent of U.S. small businesses are utilizing freelancers to outsource work," says Colin McIlveen, vice president of sales at Voices. "As businesses of all sizes move toward a more permanent hybrid workforce, the need for filling skill gaps quickly and reliably by using freelance marketplaces is becoming more attractive."
Story Continues Below
Voices, which is the world's largest creative services marketplace with over two million registered users, found that the freelance marketplace is now being tapped by a wide range of industries not typically associated with traditional freelancer segments, such as media and design. Those industries include plastic surgery clinics, digital security firms, marketing and PR agencies, e-commerce websites, crypto payment gateways, online stock traders, higher education facilities, health and wellness companies, fintech corporations, remote monitoring, insurance, hemp and cannabis and virtual assistants.
One of the reasons working with freelancers is appealing to a broader swath of sectors is the ongoing battle for talent acquisition, and the ease at which freelancers can ramp up to speed.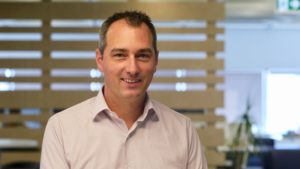 Voices vice president of sales, Colin McIlveen
"Onboarding a freelancer can easily be done within a matter of hours or days," says survey participant Eden Cheng, co-founder of PeopleFinderFree. "With freelancers, we can often get them up and running in no time at all, since there are fewer hassles like paperwork when it comes to training, which means we can get work done faster and more efficiently."
Other businesses are rounding out their permanent teams with regular freelance workers. Daniel Martin, co-founder of LinkDoctor LLC, shares, "We began our company with freelancers and remote employees. We have freelancers all over the world and they work in different time zones. When our in-office employees end their shifts, our freelancers will just begin working."
Story Continues Below
According to David Ciccarelli, Voices co-founder and CEO, freelance work allows employers to scale up and down rapidly, without having to initiate an extensive recruitment process or enter into long-term contracts with employees for short-term projects.
"Rather than hiring a full-time videographer, for example, your company could instead post a job on a freelancing platform and choose the best fit based on demos and applications provided by the talent," Ciccarelli wrote in a recent blog. "This means you're paying for a product on a case-by-case basis, rather than adding a permanent employee — and a permanent salary — to the team."