The Best of Business Services 2021
Your source for exemplary business services providers in the London region, each setting the standard for excellence
BACK TO WORK. Back to the new normal.
It's been a stressful time. But even with the worst of the pandemic behind us, we'll need ingenuity and determination to claw our way back. And now, perhaps more than ever, businesses will be relying on trusted B2B providers for the services and products they need as the economy starts to rebound.
The following local businesses exemplify business done right, and offer an array of services, products and knowledge to keep your business and personal life on the right track.  
---
Automotive:
Acura West
Proudly serving London and Southwestern Ontario since 1987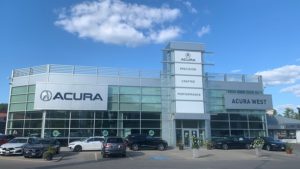 FOR ALMOST 35 years, Acura West has been providing uncompromised sales, leasing, maintenance and repair services for the full range of Acura cars and SUVs — vehicles that have captured the attention of those who crave luxury and performance but at a reasonable price.
Conveniently located at 759 Wonderland Road North, Acura West invites you to visit our dealership to discover the new lineup of Acura cars and SUVs, as well as our exclusive inventory of high-quality used vehicles in stock.
Combined, our managers bring over 60 years experience serving Acura customers, which means you are getting the benefit of their experience and knowledge in every department of our dealership. We invite you to come experience our state-of-the-art facility and meet our friendly, professional team. We have Acura's stunning performance sedans and luxury SUVs on display, and invite you to test drive the new ILX, TLX, RDX and MDX models.
We would also be very happy to look after your Acura's service and maintenance requirements according to Acura factory specifications. You can also send us an email or give us a call at any time to learn more about our professional after-sales service, our wide inventory of parts and accessories, our current promotions and more. We look forward always to hearing from you and providing you with professional, courteous service.
519-657-1557 or 888-380-5583 • www.acurawest.ca
---
Branding & Marketing:
The Branding Firm
Focused on designing and delivering exceptional customer experiences through all brand dimensions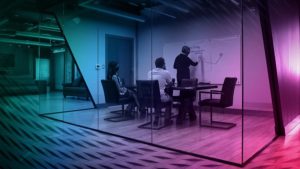 INNOVATORS, CREATORS, STRATEGISTS, Brand Builders and Protectors, The Branding Firm Inc. is able to execute on a variety of off-line and online tactical elements with the full capabilities of an integrated marketing agency.
As a boutique firm, we have a unique approach to building long-lasting relationships with our clients that are centred around trust, open dialogue and collaboration. Often referred to as 'an extension of our client's team', we take our role as a Brand Partner seriously, caring deeply about our client's success and the impact our work together can deliver towards the achievement of our client's goals and strategic objectives.
As a team, we are incredibly focused, talented and driven to deliver experiences that will truly delight, and we welcome the opportunity to formulate new partnerships on the basis of shared values and a desire to work together. We are laser focused on building brand equity and ­awareness in a sustainable and meaningful way, while finding opportunities to share our talents to help support the economic growth and strength of the community we are so proud to be a part of.
519-914-2810 • www.thebrandingfirminc.com
---
Connectivity:
Execulink Business Services
It's not just a product — it's a complete business solution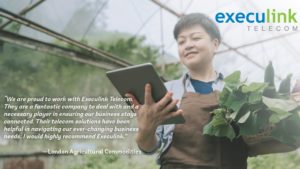 EXECULINK TELECOM IS a leading ­telecommunications provider in Ontario providing homes and businesses with a full-scale suite of services.
Execulink is the telecom provider for companies who desire a partner who is as committed to their success as they are. Execulink doesn't simply sell products and services; they build long-term partnerships that their clients rely on to stay connected and provide the best solutions for their changing business needs.
With this approach, Execulink delivers a complete solution, not just a "product". They achieve this with a team of experienced and technical professionals who ensure their clients get the awesome experience they deserve.
In today's world, reliable voice service and seamless data transfer are essential. Execulink focuses on the availability, performance, scalability, and redundancy of its communications infrastructure to satisfy today's business and technology needs.
They continue to invest in local communities with network upgrades, increased service options, and coverage expansion and have strong relationships with national and global communications providers to ensure the scale and accessibility required to meet the needs of small, medium, and large enterprise businesses.
866-706-1991 • www.execulink.ca/business
---
Health & Beauty:
The Woodfield Surgical Centre
Dedicated to providing patients with safe, effective surgical and non-surgical facial treatments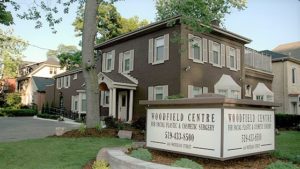 THE WOODFIELD SURGICAL Centre for Facial Plastic and Cosmetic Surgery is a state-of-the-art surgical facility in the historic Woodfield district of downtown London. Surrounded by century homes and large mature trees, the Woodfield Surgical Centre blends old-world charm with modern surgical facility innovation.
With drive-up parking and two waiting rooms, the Woodfield Surgical Centre provides convenient privacy in a comfortable and professional atmosphere. Whether patients are receiving minor procedures, such as Botox injections, chemical peels or injectable fillers, or more complex procedures, their needs will be satisfied in a friendly and safe environment.
For patients undergoing more complex procedures and are from out of town, the centre is one block away from a number of beautiful hotels in downtown London.
Dr. Corey Moore is the medical director of the private Woodfield Surgical Centre. Dr. Moore takes his time educating his patients about their options. His consultations include an extensive facial analysis personalized for every person he sees. This will often involve computer imaging, where a patient's picture is taken and then facial structures are adjusted to simulate post treatment results.
519-433-8500 • www.moorefacialsurgery.com
---
Information Technology:
PartnerIT
Maximize your company's potential, minimize your IT hassles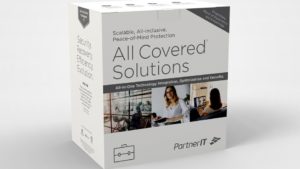 MODERN BUSINESSES HAVE a lot to think about: the allure of the cloud, the ever-changing demands of clients and the changing nature of how and where we work, to name just a few.
It's time to create a little peace of mind — and a lot more time to focus on your core business. PartnerIT is your IT service provider covering everything from planning to implementing IT solutions that work for you – today, tomorrow and down the road.
At PartnerIT, we're in the business of listening intently to your needs to formulate sensible strategies to help you become a more flexible and efficient company, right down to how specific IT-related processes are handled. Cybersecurity, cloud migrations, managed services, disaster recovery — we do it all, so you have more time to focus on new endeavours, training and optimizing your workflow.
And whether kitting out remote workers — and ­ensuring they're correctly set up — or replacing outdated hardware at the main office, we're glad to assist with any necessary investments for your business. Plus, with our focus on implementing modern, secure and efficient solutions with our All Covered services, we make it easier to help your business grow and thrive.
Transparent, empowering and fully managed IT solutions for your office systems. With PartnerIT, you're all covered.
519-672-0900 • www.partnerit.ca
---
Employee Benefits:
SPM Benefits
Creating solutions as unique as the companies we work with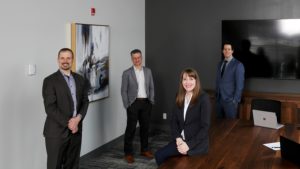 SPM BENEFITS IS an independent, third-party consulting firm dedicated to offering impartial and knowledgeable employee benefits and group retirement solutions.
SPM Benefits has full access to the group benefits marketplace with significant leverage to negotiate effectively with all prospective insurance companies. We work with clients to manage both their existing group ­benefits and retirement programs and to implement new group benefits programs with competitive and sustainable pricing as well as plan designs that are competitive within our client's industry standards, meeting the needs of both the employer and its' employees.
From day-one, our process has been focused on building relationships, not selling products. With an aim to keep things simple, precise and meaningful, what makes SPM Benefits truly unique is the longevity of our client ­relationships. Many of these relationships are now measured in decades.
Offering a full spectrum of group health and group wealth products and services, we believe the quality of our service to be of utmost importance. That's why our dedicated team is always available to help you. Let's build an affordable plan together that meets your company's goals and provides your employees with exceptional value.
800-265-1551 • www.spmbenefits.ca
---
Print Promotions & Tradeshow Displays:
Signature Graphics
From design to manufacture to installation, Signature Graphics is your one-stop-shop for signs, displays and branding solutions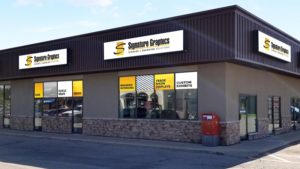 WHETHER IT'S THE first sign your customers see when they walk into your business or your display at an industry trade show, it's important for any business to make a strong first impression — and bold, professional graphics are the critical first step in doing just that.
Signature Graphics has years of experience in helping your business stand out in its field. Their unrivalled sign and branding solutions have helped many clients compete in increasingly competitive marketplaces, offering 360-degree solutions for corporate signage needs, display requirements, trade show exhibit installations, vehicle wraps and more.
Starting from the initial in-house consultation and graphic design, Signature helps develop your distinct brand identity and positioning, and can provide comprehensive production services — writing copy, sourcing images and designing your marketing materials. When the time comes to print, Signature can handle anything from small signs to interior wall finishes to car-sized decals. How big can you go? Pretty much as big as you want, and Signature has all the materials and expertise to make bring your branding to life.
No matter the budget, Signature applies the same attention to detail to all graphics and printing needs — and when the time comes for installation, Signature is there to take care of everything, offering the skilled hands of seasoned professionals to maximize the desired impact.
519-601-6297 • www.signaturedisplays.com
---
Sports & Recreation:
velofix London
Your local bike shop — on wheels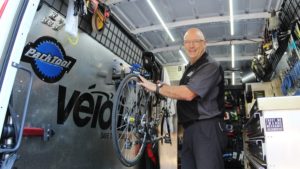 BIKE REPAIRS DON'T have to be a hassle, and velofix London makes it easier than ever to get professional service for your bike — whether it's your weekend cruiser, dedicated road bike or ebike commuter. No more dragging your bike to the shop for a fix or tune-up — velofix London comes right to you.
Just book an appointment with their team, and velofix London will bring their mobile bike shop van to wherever you'd like — your home, your office or anywhere in between. And whether it's a simple repair, a comprehensive tune-up or you're looking to get a new bike assembled the right way, velofix London's technicians are equipped with the right tools and the expertise to get you on the road safely and with the peace of mind that comes with knowledgeable and trusted service.
What's more, the velofix London mobile bike shop is also set up with a mobile coffee machine and wi-fi, so even if you're stranded on the side of the road, you can relax while the pros do their work.
Locally owned and operated by Tom Panabaker, velofix is now in London, and repairs come with a 100 per cent guarantee: they aren't done until you are satisfied with their work and service. And velofix London mechanics are certified and have the skills to fix, service and build all types of bikes — from road, mountain and triathlon bikes to city, electric and kid's models, we've got you covered.
Book now. Save time. Ride more.
---
Audio & Video:
Music City Canada
Your one-stop destination for audio and video products, service and solutions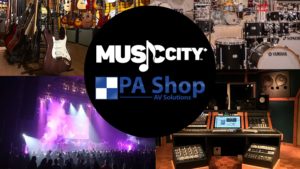 MUSIC CITY CANADA is a gathering of London's ­best-known music and AV brands — PA Shop AV Solutions, London Guitars, Music City Drums, and Charterhouse Studios — all under one roof.
Backed by the most experienced and ­knowledgeable staff in Southwestern Ontario, we take pride in our ability to meet and exceed our customer's expectations in all facets of our business.
Offering audio, video and streaming solutions for just about every type of business and application, our understanding of equipment and technical specifications ensures each project — from a simple audio set-up for podcasters to complex installations for live events — is handled with attention to detail by a dedicated, experienced and passionate team of professionals.
With the best technicians in the industry, Music City Canada has also helped numerous businesses expand their reach through hybrid and virtual events. With our on-site Charterhouse Studios or fully virtual solutions, we make it our mission to deliver interactive broadcast with impeccable quality and reliability.
And on top of being a one-stop shop for all things AV, we also offer guitar and drum sales, a word-class studio, rentals, repairs, installations and live-production management. No project or product requirement is too big or too small!
519-659-5030 • www.musiccitycanada.com
---
Personal Finance:
SPM Financial
Managing your risk and growing your wealth for the long term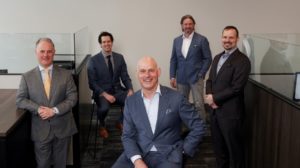 SPM FINANCIAL IS a London firm that specializes in helping business owners, professionals and their families make informed decisions to manage risk and grow wealth.
Whether you are seeking a full financial plan or just advice in one area, we aim to help educate you, so that you can make decisions that work towards achieving your financial goals. Our team of financial advisors and administrators employ a "sharing of knowledge" philosophy that encourages collaboration and communication to harness the expertise of over 100 combined years of experience.
Our team designs and implements wealth management strategies by utilizing our specialized skills and strategic alliances for individuals, professionals and business owners to best meet their financial goals. We recognize the importance of providing attentive service and dedication to our clients, and this philosophy ensures our clients receive the highest level of professional guidance.
We also understand that each client is unique, and we conduct comprehensive assessments to determine how you can actualize your financial goals and maximize your wealth. Recognizing your unique needs is a cornerstone for how we operate — and forging personal relationships with each of our clients allows us to create a customized plan to maximize your wealth.
519-432-6199 • www.spmfinancial.ca
---
General Insurance:
Bruce Murray & Associates
Bruce Murray & Associates welcomes Marco Morlani as a new partner
MARCO MORLANI BRINGS 23 years of experience providing trusted advice to his home, automobile, travel and life insurance customers. We are pleased to welcome him — and his passion for providing excellent service.
Marco's actions speak louder than words as he focuses on keeping the customer at the heart of all he does. Marco believes in giving back to our local community. His involvement with many charities is important, making sure those less fortunate are represented with respect and dignity.
With the addition of Marco to the team, Bruce Murray & Associates will now be able to offer a wide variety of new products to our clients. We will be providing auto, home, life and other personal lines of insurance. As a broker, we will shop the best rates among some of the leading companies in Canada.
As with all our agents, Marco is here to serve you with personalized and professional service.
If you are looking for insurance to cover your house, cottage, cars — exotic or custom — please feel free to give us a call. It would be our privilege to serve you.
519-858-2267 or 888-632-6222 • www.brucemurrayassociates.com
---
Arts & Culture:
Port Stanley Festival Theatre
Canadian theatre is back at the Port Stanley Festival Theatre, with a small but mighty season to welcome guests back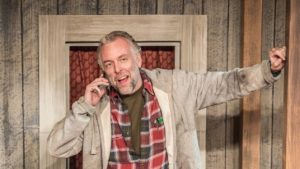 FOR MORE THAN 30 years, the Port Stanley Festival Theatre has been welcoming audiences to the north shore of Lake Erie, entertaining them with Canadian works of theatre, from small youth productions to more ambitious, premiere productions, all taking stage at the historic Village Hall.
Since 2010, the theatre has been home to all-Canadian programming, and has been a staging ground for new work from new artists, including an expanded youth program and music in the off-season, as well as an annual Playwright's Festival to keep supporting up-and-coming new talents in Canadian theatre.
After a tough pandemic year, the Port Stanley Festival Theatre is back with a shortened summer theatre, ready to welcome guests back into Port Stanley, breathing life back into the community — its galleries, gift shops and restaurants. After launching with Chris Gibbs' A Legal Alien, the season continues with Lorne Elliott's The Fixer Upper through much of September before concluding with Rick Kish's The Crooner Show, a high-energy trip down musical memory lane.
There will be something borrowed, something revisited, with artists who are both old friends and new. It will be safe, it will be happy and it will be a celebration.
519-782-4353 • www.psft.ca
---
This story was created by Content Studio, TreeTown Media's commercial content division, on behalf of the participating businesses.