Delivering digital benefits
A continuing partnership between Fanshawe College and Northern Commerce delivers digital marketing benefits for both students and small business
FANSHAWE COLLEGE IS once again teaming up with Northern Commerce with a program that supports local businesses and helps digital marketing students get a leg up as they look towards the job market.
The third Northern Digital Marketing Challenge will see teams of marketing students plan, implement and manage digital marketing campaigns for 13 local businesses. The participating businesses were selected through Fanshawe's Lawrence Kinlin School of Business.
Story Continues Below
Open to students in the Business Administration Marketing, Marketing Management and Honours Bachelor of Commerce programs, the idea behind the challenge is to give students some much-needed hands-on experience working with marketing campaigns.
"This is a unique and exciting opportunity for students," says Fanshawe College professor, Liz Gray. "It provides them with hands-on experience working with advertising tools that businesses need to build their brand and drive sales."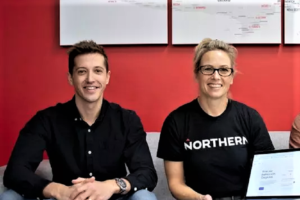 Photo: Corey Dubeau of Northern Commerce and Liz Gray of Fanshawe College (file photo)
Students benefit from the opportunity to learn from the experts at Northern Commerce and will manage real world Google and Facebook marketing campaigns funded by Northern Commerce on behalf of the selected businesses for two months, after which they will present them and the results to a panel of judges drawn from Northern.
"Our goal is to provide students with fundamental learning experiences to help launch their careers while sustaining local businesses," says Corey Dubeau, VP strategy at Northern Commerce.
Story Continues Below
"Working on a live campaign that impacted an actual local business was exciting and rewarding, adds Reena Herbstreit, a marketing project coordinator at Northern Commerce and former Fanshawe College student. "The skills I acquired ignited my passion for digital marketing and my career."  
The benefits extend to the business side as well. Representing one of last year's participating businesses, Michele Burk, office manager at Mclauchlin Wellness Clinic, notes, "Since participating in last year's program, we've seen a significant increase in patient registrations thanks to the advertising campaigns run by the students."