A conversational AI recommendation platform aims to help cannabis retailers enhance the online shopping experience
Photo: Heed co-founders Keith Merker and Brett Rennie-Fliss
WHETHER AN EXPERIENCED consumer or a first-timer, a Canadian cannabis user has an incredible amount of choice in today's legal market. In Ontario, for instance, there were over 1,800 distinct SKUs on the market in September 2021 — and that number has only climbed since.
A wide array of choices rarely makes the act of choosing any easier. When you're shopping in a retail dispensary, this problem is mitigated by a helpful budtender — but what about if you're searching for cannabis products online, either for delivery or the ubiquitous click-and-collect model? The choices come at you like a firehose, and it can be hard to make sense of it all.
Click here to read this story in magazine format
Enter Heed, a London-founded cannabis tech firm that has created a recommendation engine designed for use on a dispensary's website.
"Our plugin offers recommendations, brand awareness, education — a lot of things that dispensaries aren't able to tap into when their users are shopping online," says Brett Rennie-Fliss, co-founder of Heed. "The core problem is, there's a vast number of cannabis products, and users are just unsure which ones to pick from. It might be easier when shopping in-store, but unfortunately that's not always the reality."
Story Continues Below
The Heed AI conversational ­platform is an easy-to-use tool — far easier than sifting through an online shop or trying to decipher the results
of a third-party review service like Leafly or Lift & Co.
"The budtender is the gateway to cannabis products in the Canadian marketplace, and what we've enabled is a virtual version of a budtender," says Heed's other co-founder and former CEO of WeedMD, Keith Merker. "Our team has developed a very sophisticated algorithm that essentially filters through all the products that are available in a specific retailer's inventory, and measures those against the parameters we put within the algorithm."
"We have really tried to hammer home on the independents, and we really feel that our product aligns with what those smaller brands are trying to push for themselves" —Brett Rennie-Fliss
As they've started to grow (Heed is now up to around 200 partner ­dispensaries who are subscribing to use the tool) the company has focused primarily on "mom-and-pop shops," says Rennie-Fliss.
"We have really tried to hammer home on the independents, and we really feel that our product aligns with what those smaller brands are trying to push for themselves," he says.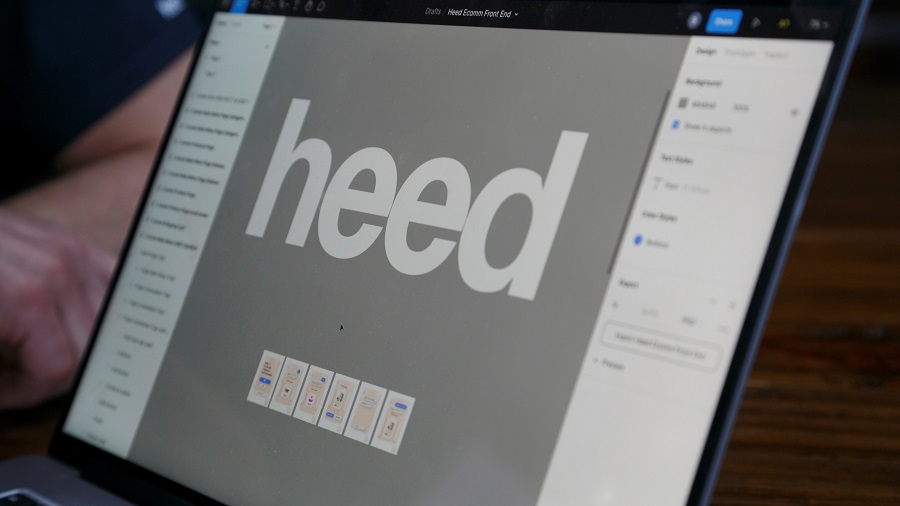 Ease of use is key. The tool is more or less a plug-and-play product, and retailers don't need to integrate it within their POS or ecommerce systems, and thus it doesn't need ongoing IT maintenance. They're also given some degree of customizability, with the option to highlight specific products — products on special, local selections and so on.
Based on what they've heard back, clients are finding it to be a very useful tool. "We've had some retailers tell us that we've improved their GMV by 20 per cent after deploying Heed's plugin," Rennie-Fliss says.
Merker says that he'd like to see Heed grow in a few ways. One way is adding "as many different end users, dispensaries and retailers as we possibly can," he says. Another is to keep developing their algorithm to improve its functionality.
Story Continues Below
And, says Merker, the company — still very young, having just launched last summer — wants to forge tighter links within the industry to use their AI tech. They are just now rolling out a version of the tool that does integrate with e-commerce platforms, for users who want that.
"At the end of the day, our tool isn't just necessarily — or doesn't have to be relegated to be — just an e-com widget," says Merker. "There are other applications that we can utilize this thing with, and we're exploring a bunch of those. Some of these efforts will come to fruition, hopefully in the not-too-distant future."
Story Continues Below
One thing they aren't doing is planning on using the technology to automate away a budtender's job. "We're not going to touch into any in-store tech just yet," ­Rennie-Fliss says.
"We've got some future iterations of the product that are going to augment the existing budtenders out there in the world today, enabling them to participate along with the widget," adds Merker. "The budtenders are doing such an amazing job. We certainly don't want to cut that grass. We're pretty happy with where we're at."

Kieran Delamont