Getting the band back together
After a long hiatus, Hello Kelly returns with modest expectations and a refined take on success
Photo from left: Hello Kelly band members Cormac Elmes, François 'Francy' Goudreault, Brent Lively and Aidan Scott
BY ANY MEASURE, eight years of touring as a rock band goes into the books as a big success. And it was for London-based rock outfit Hello Kelly, who toured from 2004 to 2012, releasing three records along the way and amassing a community of fans across the country.
Click here to read this story in magazine format
Offer that trajectory to any band just forming in their garage, and chances are they'll take it. So, after eight years, when the band closed out that chapter, it'd be hard not to call it a success and leave it at that.
Story Continues Below
But here we are, a decade later, and lead singer François 'Francy' Goudreault has reassembled Hello Kelly with a new lineup, a new(ish) sound — and, maybe most importantly, a new outlook on what the project means to them and how success is defined.
"When we all started to get together, Francy had this document drawn up about what success has looked like, what it could look like and what it doesn't necessarily have to look like," says the band's bassist, Cormac Elmes.
"Touring from 2004 to 2012, that's a long time. And then to take all of that time off until now — we kind of have no clue what to expect" —Francy Goudreault
All four band members have careers of one sort or another outside of music, with families and responsibilities thrown into the mix. So, it's not surprising a new definition of success was on the table. Gone (for now) is the laser-focus on a big tour; the band just wants to put on a good show. What might've seemed like a stepping-stone accomplishment in 2004 is now taking on a vastly different meaning for them.
"We want to be an experience — and a party — but with room for parents and kids," says Elmes. "We're going to try some new ideas to set ourselves apart."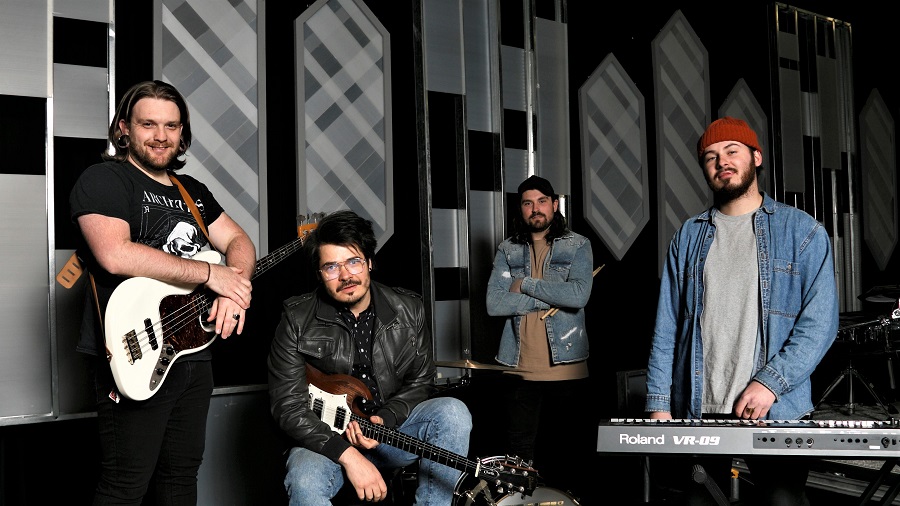 For example, having a kids table at the show — set up with vintage video games — is one way they're trying to experiment.
The band's latest album, Sweet Nostalgia, was written around the theme of '80s and '90s nostalgia, a concept album that Goudreault says is meant to be a bit like a ­classic 1980s summer movie, in album form.
"I think that in the last couple of years, with what we've all collectively faced, nostalgia is a good way of escaping those things," says Elmes. "We can look back into the past and think about those good times."
Story Continues Below
But they also know you can never really escape the present. "We know that the game has changed, but we can also bring a changed game," continues Elmes. "Just a new, overall experience, and a new type of show coming out of Covid."
And there's certainly the excitement of getting to start over. The music business has changed considerably in the 18 years since the band first toured, and now the veteran ensemble, made up of people who've been in the music industry for a while, get to experience it fresh again. It's fun, Goudreault says, but it's also a journey into the unknown for them.
Story Continues Below
"Touring from 2004 to 2012, that's a long time," says Goudreault. "And then to take all of that time off until now — we kind of have no clue what to expect."
"When a band like this takes some time off, and you're coming back to live shows, you've got to do it with humility and respect for other artists who have been at the grind that whole time," sums up Elmes. "And it's important to be honest with ourselves — this is who we are, and this is what we want to do. Take it step-by-step; just take it one day at a time."

Kieran Delamont