Putting a modern spin on the oldest form of commerce, barter is emerging as a hot entrepreneurial niche and a valuable tool for businesses of all stripes
Photo: Shane Harrison of BarterPay, and Wood on Steel owner and entrepreneur, Greg Kahnert
POUNDS, EUROS, CRYPTO, dollars, your credit card balance: all these are, essentially, made up ideas. Money, as we know it, exists in the abstract, as a medium of trade that only has value because we agree that it has value. It is little more than the conductive material that facilitates the trade of goods and services; take it away, and you're still left with tradeable goods and services — a consumer system you ­probably recognize as bartering.
Click here to read this story in magazine format
And far from being a thing of the past, the business of ­bartering remains an active part of the modern economy.
Six years ago, Greg Kahnert —owner of custom furniture business Wood on Steel and a serial entrepreneur who has been involved in a long list of local enterprises — joined BarterPay Inc., a Hamilton-founded ­bartering system designed to facilitate cashless trades between businesses that has steadily been growing its ­member base throughout the London-Middlesex region.
Story Continues Below
"There's about 200 members in London right now, and growing," he says. "It could be anything, from a massage therapist to a real estate agent to a doctor or dentist. There's HVAC guys. Printing companies, ice cream places. You name it."
At its heart, BarterPay hinges on the premise of what you have to trade, versus what you need. What Kahnert had was a custom woodworking business and a handful of finished spec pieces —in other words, surplus inventory that wasn't earning him anything. What Kahnert needed was a new showroom for Wood on Steel. He had the space — an old pawn shop ­building at 759 Dundas Street — but needed a ton of work put into it. So where did he turn? The BarterPay network, naturally.
"It saves me about 40 to 60 per cent, depending on who I'm trading with and what the deal is" —Greg Kahnert
"I did a trade deal with the guy that did all my framing," he explains. "I did a trade deal with a guy that did my drywall. I'm going to do a trade deal with the guy that does taping and mudding. I'm looking for a plumber to come in and do that on trade."
If you ask him, the possibilities are virtually endless, and the savings realized are substantial.
"It saves me about 40 to 60 per cent, depending on who I'm trading with and what the deal is," he says, noting that some trade deals are exchanged dollar for dollar; others are part barter and part payment.
Story Continues Below
And that can be turned into fun money, too: plenty of restaurants barter with gift cards, he says, which can make for an easy and inexpensive night out. "I use it a lot, and I don't just use it for my business," he says.
The operators of the BarterPay network say that using their network unlocks a lot of potential for businesses. "Different business owners use it in different ways and for different things," says Shane Harrison, who runs the Middlesex Centre network. "There's no limitations on what you can barter — nothing, zero. Everybody can do barter, from a magazine down to a widget maker."
Sales on the network, Harrison suggests, are easier when people are spending in something called Barter Credits, the cash equivalent system that enables members to trade with the entire network rather than strictly one-on-one. (It also allows BarterPay to take their 13 per cent fee on transactions, and account for taxes on the goods or services received).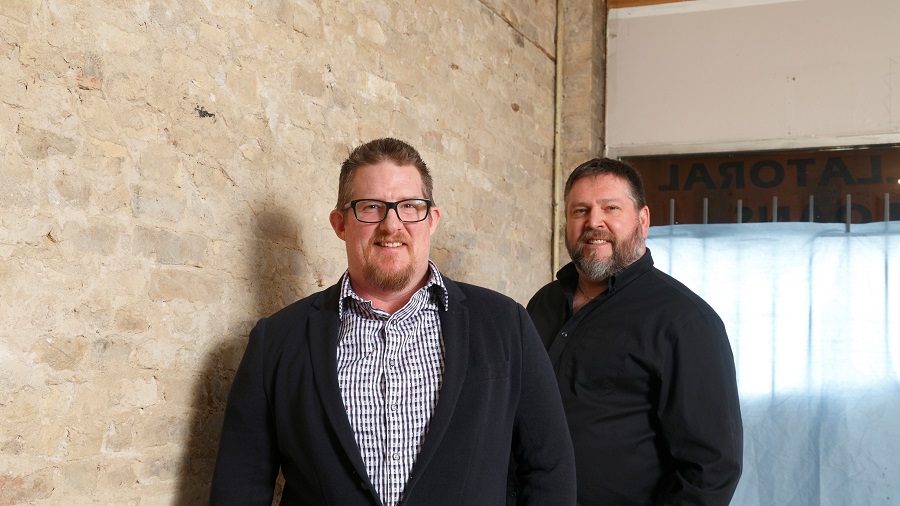 Many of the goods and services sold on the network — extra capacity for services or idle inventory of goods, for example — would otherwise expire or have to be sold at a markdown price. But take your profits in Barter Credits, and you've essentially turned input costs that might've been wasted into fully realized profits.
"For Greg, it's a great deal," Harrison says. "He sold the table that he was going to have to discount to clear room. Instead, he got full retail value for it."
Scale that basic equation, Harrison says, and the value of being in the network starts to become clear.
Story Continues Below
"Ultimately, my goal is to grow this network," Harrison says. "I'd like 400 businesses in London by the end of this year — that'd be a big goal. If I get to 320, I think that's more reasonable, but I'm going to aim for 400."
For Kahnert, who was primarily in the bar business when Covid hit, it's helped him chart a path out of all this. "I was planning on selling the wood ­business," he admits. "Now, more than ever because of Covid, for the average businessperson it's very crucial that we have vehicles that can save us money."

Kieran Delamont