Hiring optimism high despite recessionary worries
Unlike previous recessions, hiring expected to continue, says Express Employment Professionals
ACCORDING TO A new survey commissioned by Express Employment Professionals, Canadian companies are optimistic about their future in the face of a looming recession.
The survey, conducted by market research and consulting firm The Harris Poll, indicates that almost half of Canadian companies (48 per cent) think a recession will happen within the next year, but most (62 per cent) say they are confident they can survive.
Story Continues Below
Companies don't appear poised to pump the brakes on hiring like in previous recessions, with 25 per cent saying they will continue to hire as planned, and another 25 per cent saying they will continue to hire but less than originally anticipated. A fifth (19 per cent) say they would hire more part-time as opposed to full-time employees.
A recession would still have a significant impact on Canadian companies, though. More than half (53 per cent) say a recession would have a major/moderate impact on their company, and a fifth (20 per cent) of companies say they would freeze all hiring efforts.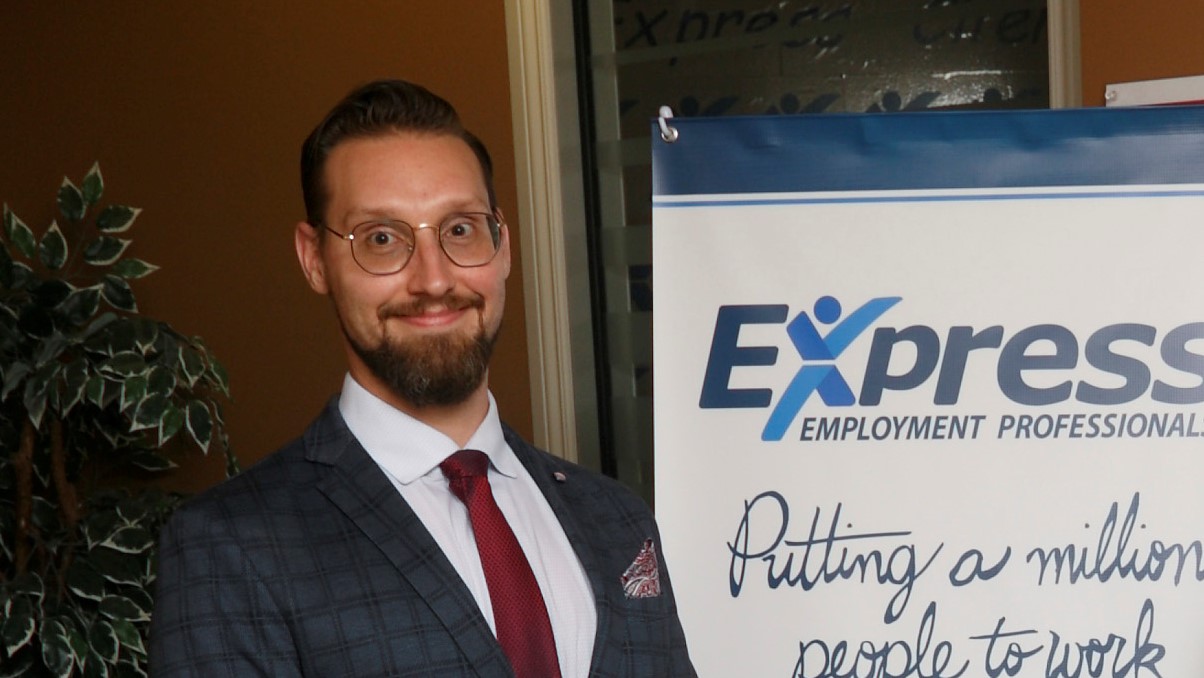 Photo: Express Employment Professionals London co-owner James Norris
James Norris, owner of the Express Employment Professionals franchise in London, says unlike previous recessions, hiring is not likely to be impacted drastically.
"The labour market is vastly different now than it was during previous recessions as there have never been so many open positions in Canada, and many companies are still finding it incredibly hard to fill these positions," says Norris.
"It truly is a candidate's market, which is why companies are seeing more and more people leave their positions for a more attractive role elsewhere," he continues. "So, while in previous recessions, companies have always been very quick to let go or downsize, I believe there will be a lot of hesitancy in doing so due to the difficulty in hiring over the past number of months."
Story Continues Below
Norris adds that, unfortunately, it is workers in those industries that were hardest hit during the pandemic — such as travel, entertainment and hospitality — that are likely to be most negatively impacted by a recession, as Canadians would cut back on non-essential spending first.
Lee says some companies have already started slowing down their hiring plans while they wait to see where the economy is heading in the coming months. Nevertheless, he agrees with Norris that companies will continue to hire.
Story Continues Below
"Companies need to ensure they are taking care of their own employees so they can retain the most talented and valuable individuals," advises Norris. "Companies also need to look at investing in training those most valued employees so they can get more out of them, which will be incredibly important should a recession happen."
He adds that taking care of customers is also extremely important.
"Many companies were short staffed during the pandemic. People generally accepted less service as the norm, and some companies have not yet shifted back to showing great care for their customers," says Norris. "Companies who shift back into a true customer service model of treating all of their customers with the upmost respect, honesty and provide a great product or service now, will be the ones customers remember when times are tough."