The Old East Village BIA has put the call out for retail-ready ventures ― with the ability to set up shop in a hurry
Photo: Youssef Sadaki, program specialist with the Old East Village BIA
THE OLD EAST Village BIA is looking for a few retail-ready entrepreneurs for its This Space program.
The initiative was launched in July with financial support from the London Economic Development Corp. and aims to fill empty storefronts on the Dundas Street corridor between Adelaide and Ontario streets ― just in time for Christmas shopping season.
Youssef Sadaki, the BIA's program specialist who is spearheading the initiative, says response to the program is an indicator that people have an interest in setting up shop in OEV.
Story Continues Below
"People are studying the area," he says. "We don't have enough funding to support all of the good ideas, and some need more time before they are ready to launch successfully. Our goal is to fill four of the vacant storefronts ― and they have to be ready to open November 1."
It's an ambitious timeline, especially if the space needs to be renovated. Food and beverage was a targeted sector, and the BIA was hoping the program would bring new a restaurant or café to the area, but program deadlines don't allow enough time to build out a kitchen.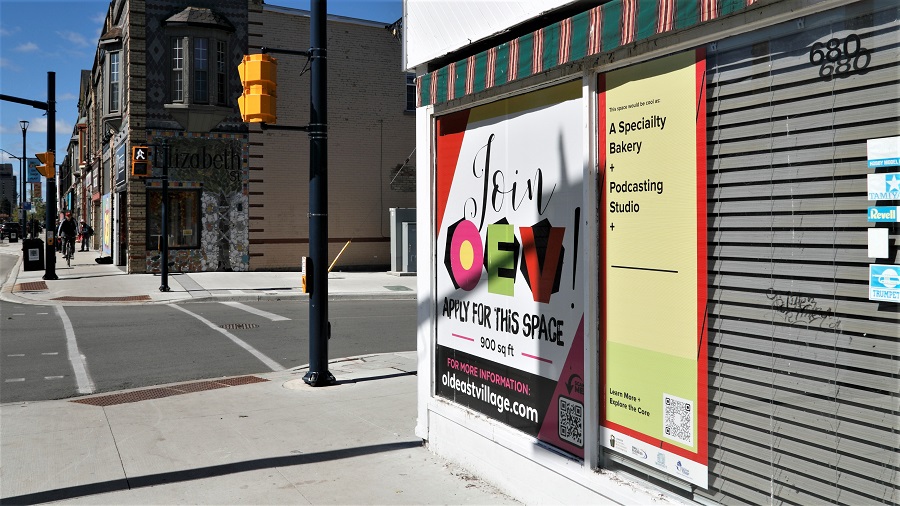 After a stringent vetting process, only three applicants have been accepted to date, two retail and one service business. Sadaki has been working to match building owners who have vacant stores with aspiring business owners who have a feasible retail concept to launch.
Under the terms of the program landlords offer one month free and a discounted rent for the first two years. In return, new businesses make a three-year lease commitment. Additional program funds up to $10,000 per business are available to support some start-up costs.
"It could be first and last months' rent, signage and lighting, fixtures, inventory, professional services — we look at each applicant's individual situation," says Sadaki. Applicants are required to have $15,000 to invest in their business.
Story Continues Below
Sadaki says some of the applicants thus far are not quite ready to support a stand-alone store — they may have only one product or service or may need to test the market before they can commit to a bricks-and-mortar shop. The BIA is exploring collaboration with existing retailers along Dundas Street to host pop-up events for those small entrepreneurs.
For more information regarding the program is available at www.oldeastvillage.com, or by emailing Youssef Sadaki at [email protected].

Kym Wolfe