TechAlliance opens Limitless 2023 nominations to recognize inspiring and successful entrepreneurs and ventures 
AWARD SEASON IS upon us ― at least in the local business world ― and nominations for TechAlliance's third annual Limitless: A Celebration of Regional Excellence program will be open until October 31, 2022.
The awards — a pandemic-era creation that will be held in-person for the first time — celebrate area businesses and individuals that are driving innovation, fostering inclusive cultures, building emerging leaders and scaling up.
Story Continues Below
The Limitless Awards aim to further the momentum for the region's growing reputation as an emerging tech hub by recognizing innovation-minded firms and the people behind them.
"Working with innovators every day, we see how impactful their work and drive can be in bolstering our globally-competitive innovation economy," says Christina Fox, CEO at TechAlliance of Southwestern Ontario.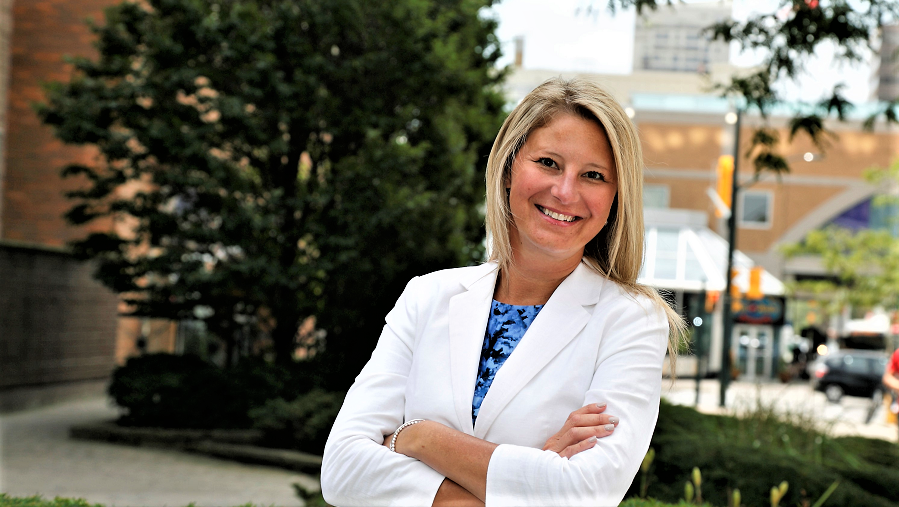 TechAlliance CEO Christina Fox (file photo)
"Celebrating the strength of the influential innovation that occurs in Southwestern Ontario on behalf of the dedicated and energetic innovators, we engage this bright and bold community to continue its impressive advancements," Fox continues. "We are thrilled to invite founders, industry leaders, and stakeholders to celebrate and recognize those who are making strides towards endless innovation and a flourishing future."
Story Continues Below
The Limitless Awards are broken down into the following five categories, and 12 finalists will be announced in November:
The Breakthrough Award recognizes a company who has brought a novel and impactful solution to market, whose technology clearly demonstrates next-level innovation.
The Gamechanger Award recognizes a company whose culture is paramount to the success of their business, accelerating growth and profitability while creating positive impact.
The Scaleup Award recognizes a company that has realized substantial growth over the last 12 months and achieved success through leadership, market impact, and innovation. 
The Forthcomer Award recognizes a trailblazing young professional, 29 years of age and under, working to create an impact in the world of innovation through an innovative solution or business.
The People's Choice Award will open for public vote after the 12 finalists have been announced.
Story Continues Below
The Limitless program is backed by sponsorship from a number of regional partners, including MNP LLP, Lenovo, Robertson Hall Insurance, Fanshawe School of Information Technology, Morrissette Institute for Entrepreneurship – Ivey Business School at Western University, Lambton College and Start.ca.
Winners will be celebrated in-person event at The Factory on February 8, 2023. To nominate or apply, click here.