Home of the Week: 299 Ashland Avenue

299 Ashland Avenue: $399,900 for an all-brick Old East bungalow ideal for the first-time purchaser 
Address: 299 Ashland Avenue
Neighbourhood: Old East
Agent: Re/Max Hallmark A Team
Price: $399,900
The Place
A small, affordable two-bed, one-bath bungalow in Old East, a perfect opportunity for first-time buyers.
The Details
We don't really build modest starter homes anymore — homes built in Ontario now are on average 30 per cent larger than those build in the 1990s, and twice as large as those built in the 1960s, and you can just imagine what that does to average prices. So, for some could-be buyers it will be a breath of fresh air to see this property — a true starter home, in the form of a 560-square-foot bungalow ― plus finished basement! ― on the market.
This all-brick Old East bungalow enters straight from the small covered porch into the living room, a brightly lit space with hardwood flooring and a window facing the front yard. Continue through the space and you'll arrive at the small kitchen. There's no frills here, but a perfectly functional galley kitchen with nice design touches: a coil stove, hood vent/microwave combo unit, stainless-steel sink with drip tray, updated cabinetry and a white, easy-to-clean tile backsplash.
The two bedrooms, each cozy but large enough for the essentials, are separated by a four-piece bathroom with an updated vanity and tiled shower tub.
While the main living area of the home is definitely modest and cozy, it's the potential afforded by a fully finished basement, a spacious detached garage/shed and a big backyard with a wood deck that really sells this. The basement has been finished with similar flooring to the upstairs, and the open-concept layout of the space means it's pretty much a blank canvas for whatever you're looking for, be it a downstairs family room, playroom area or space to set up a great office. The garage/shed would work perfectly for storage, parking or a small workshop (it has a built-in workbench), but for the DIYer it probably has the most potential to be turned into some extra usable space, be it a more complete workshop, a home gym or whatever else you can dream up. And finally, the backyard — relative to the house itself, it's a lot of green space, and the wooden deck comes with built-in bench seating, railings and an access door to the shed.
The Tour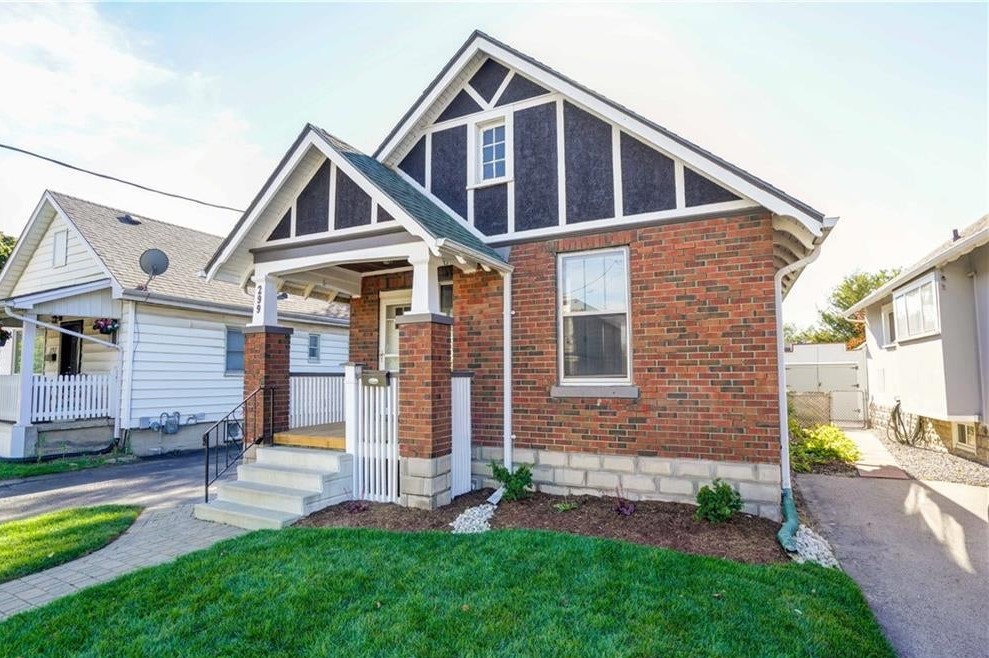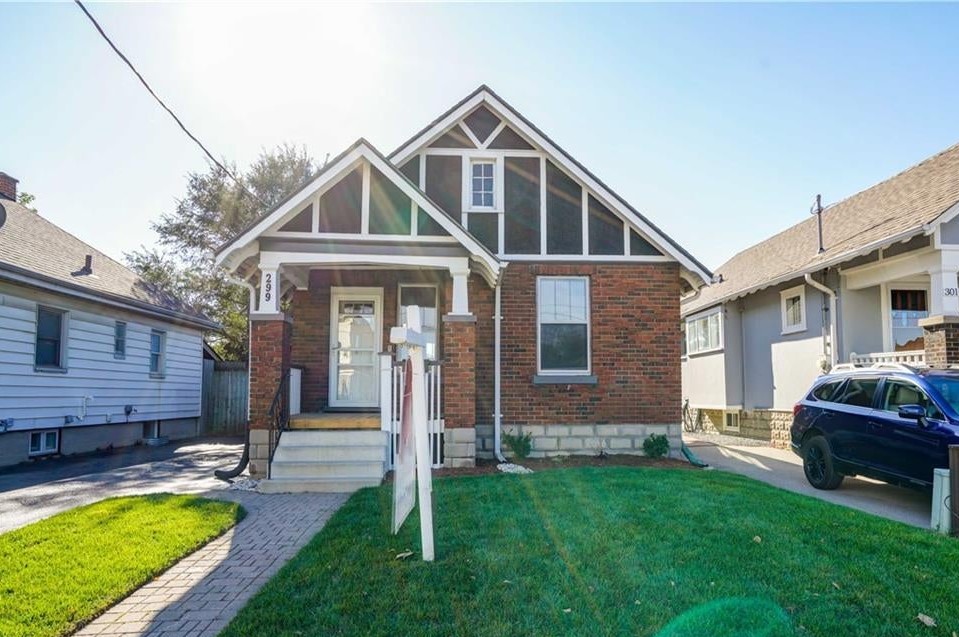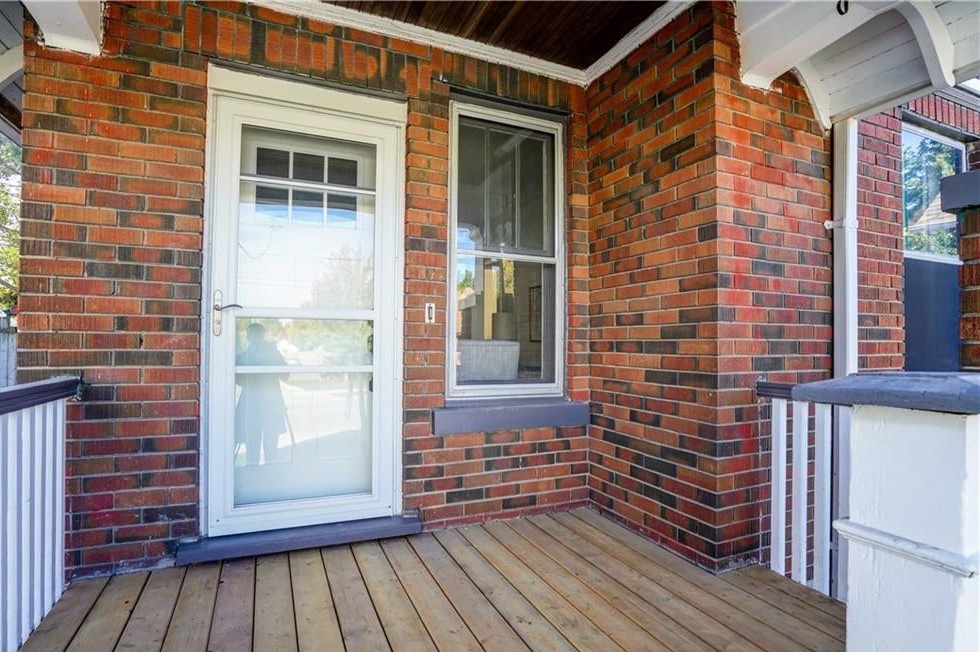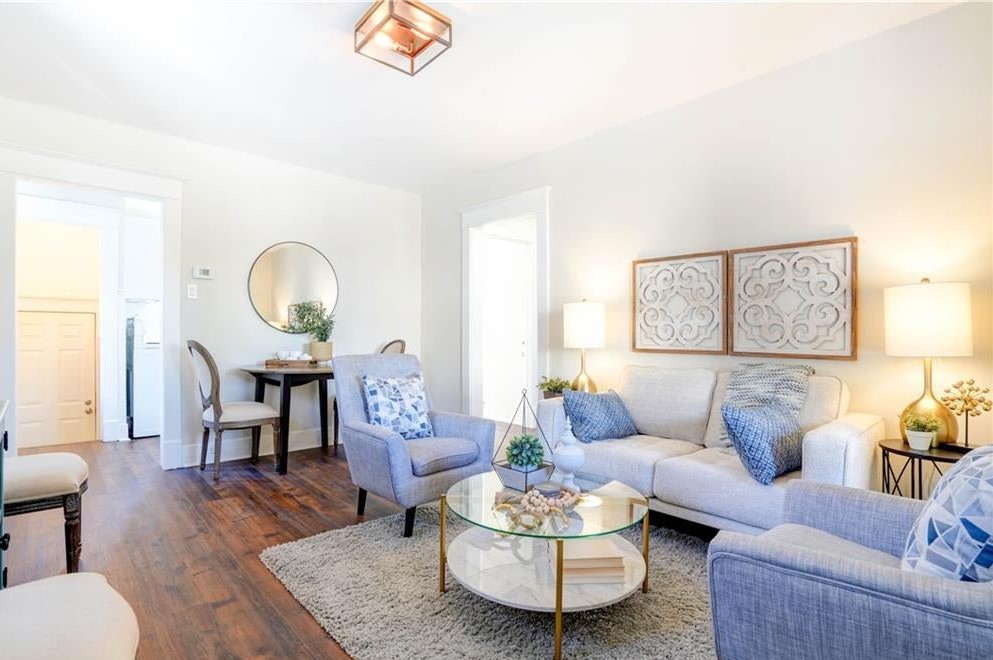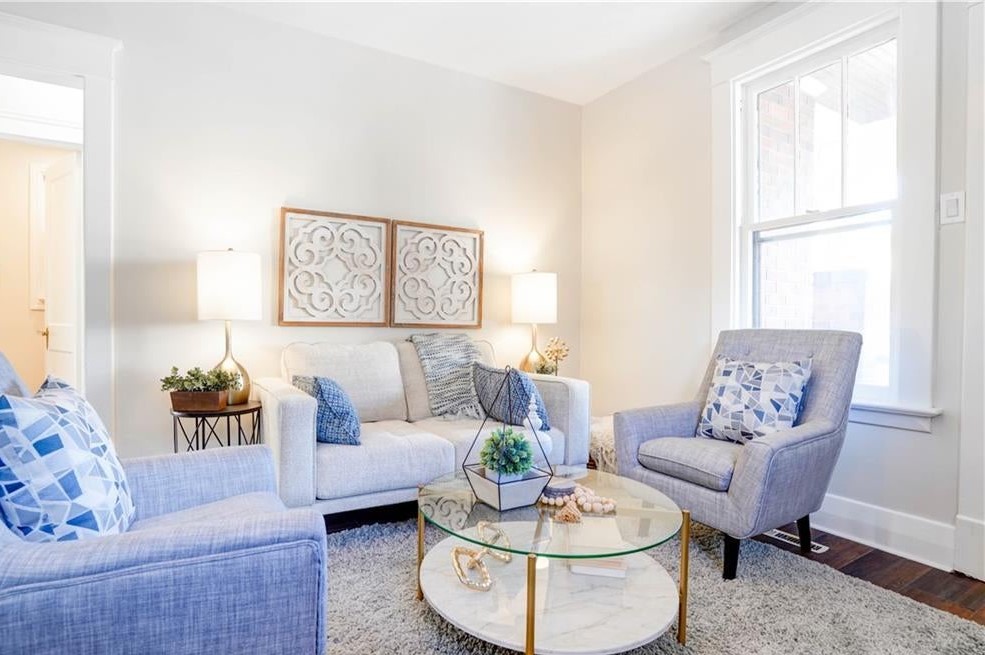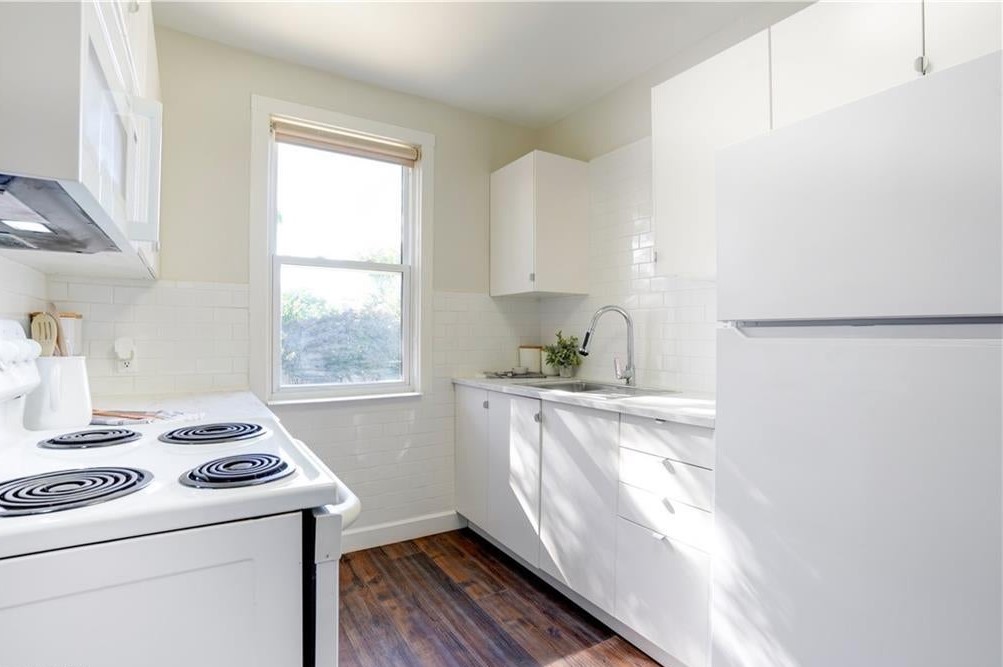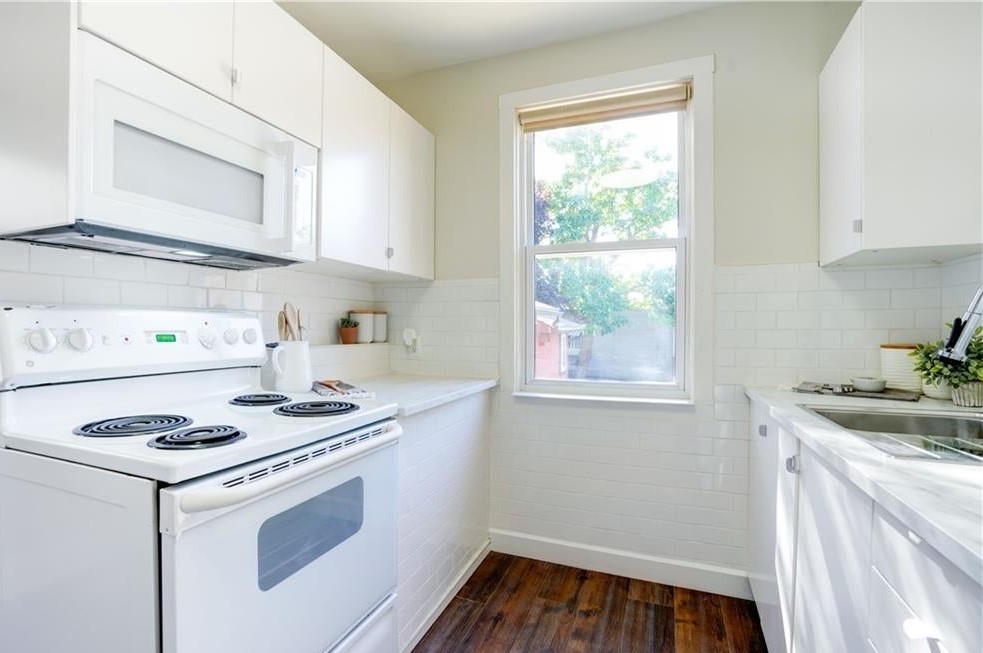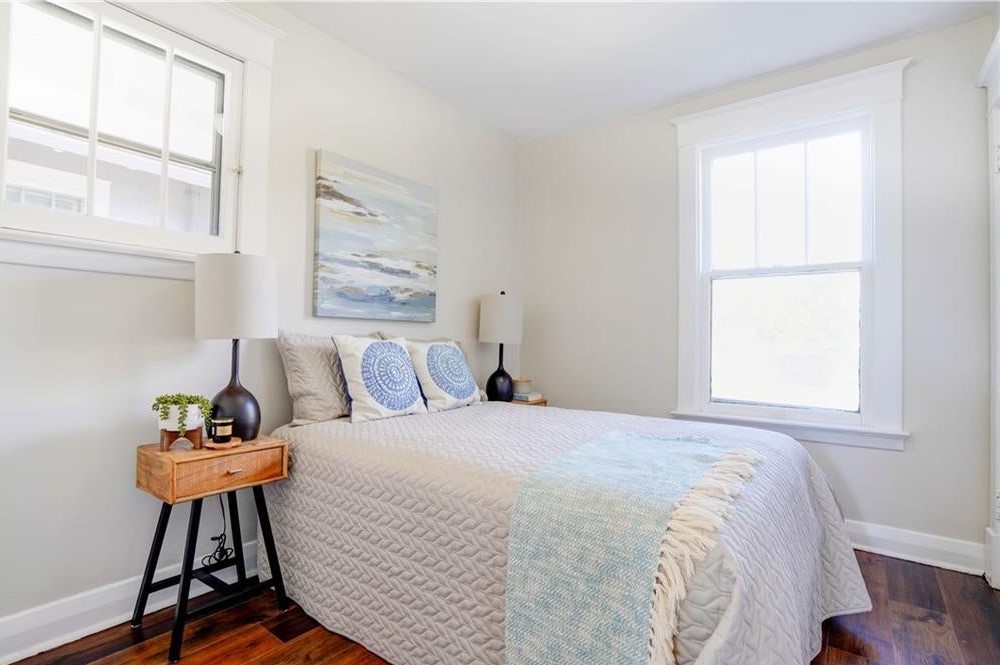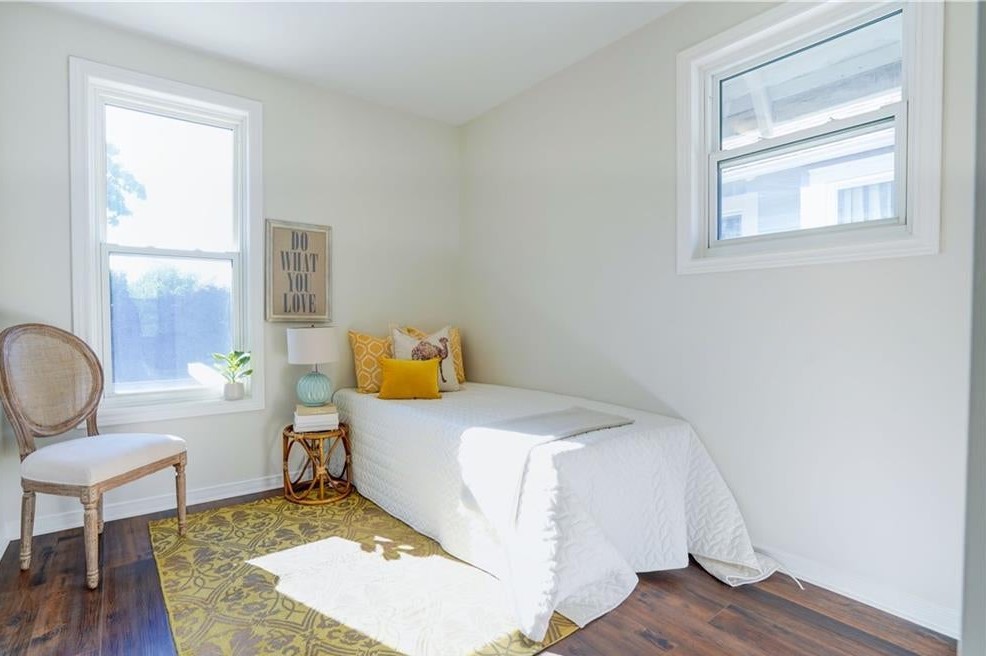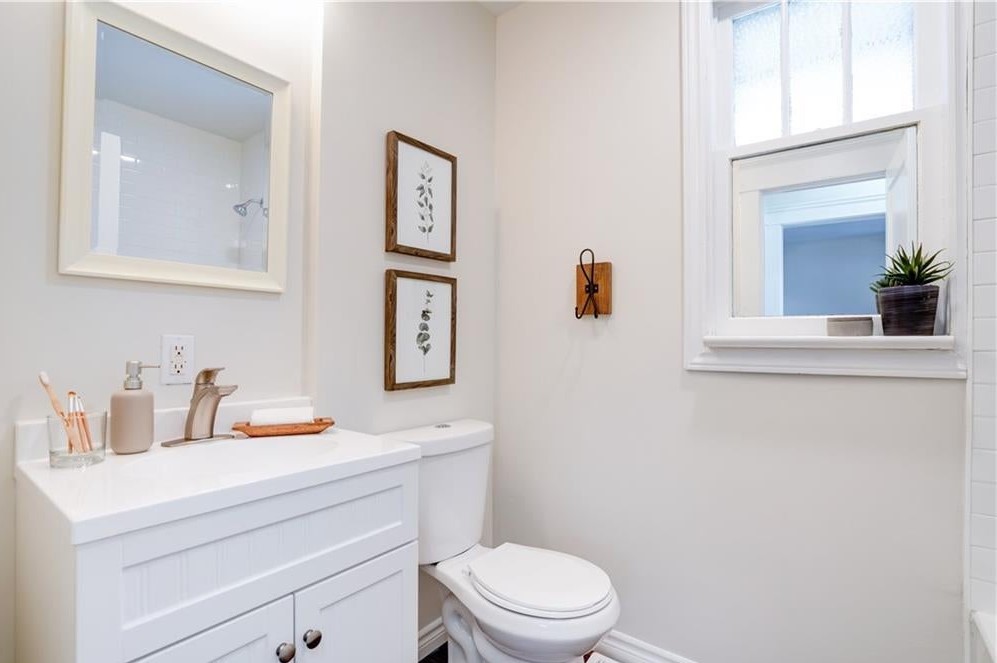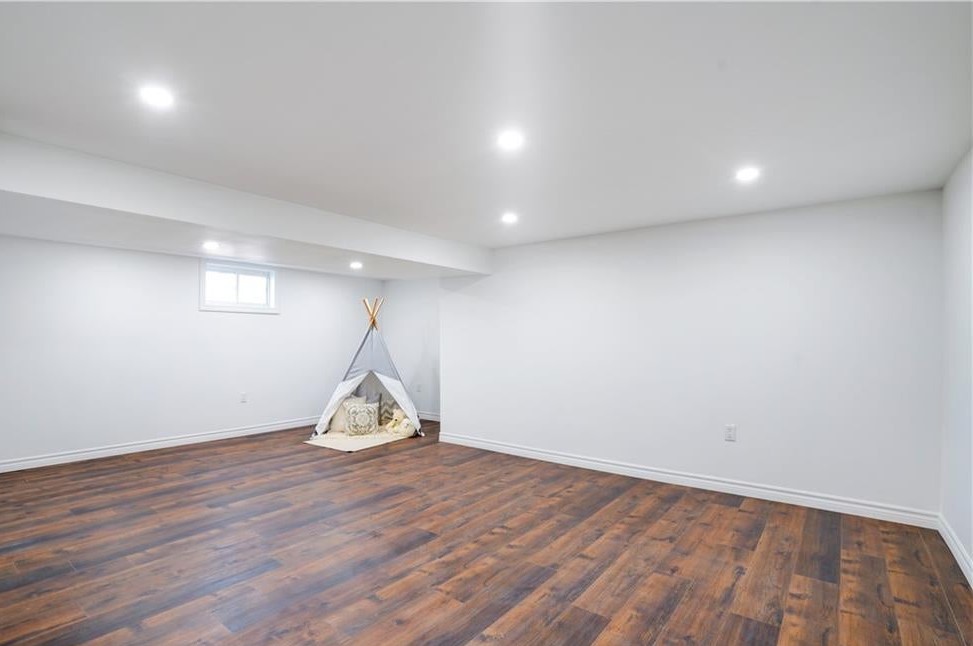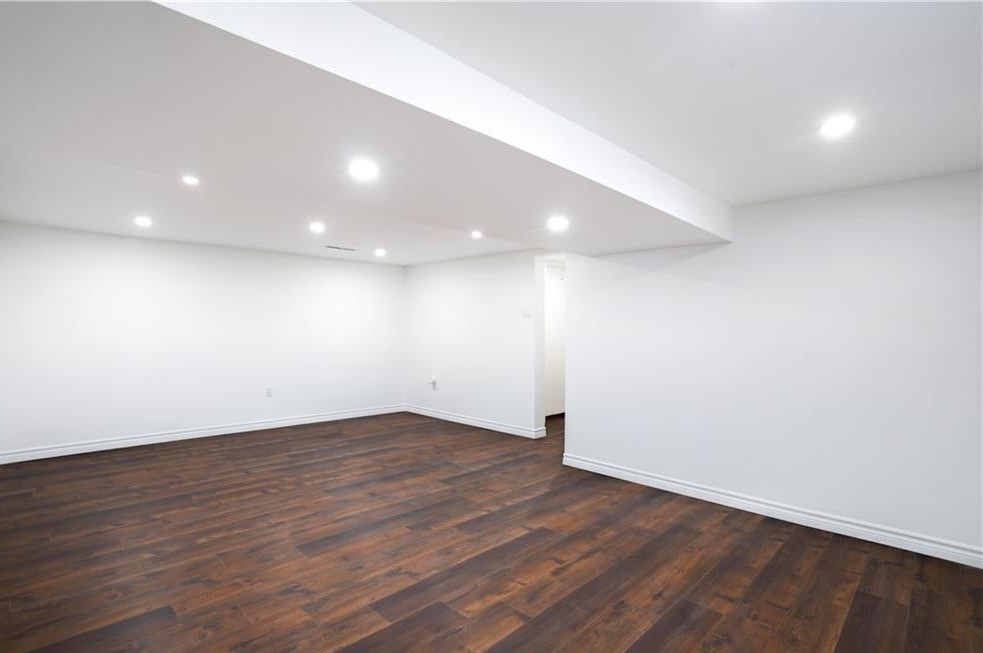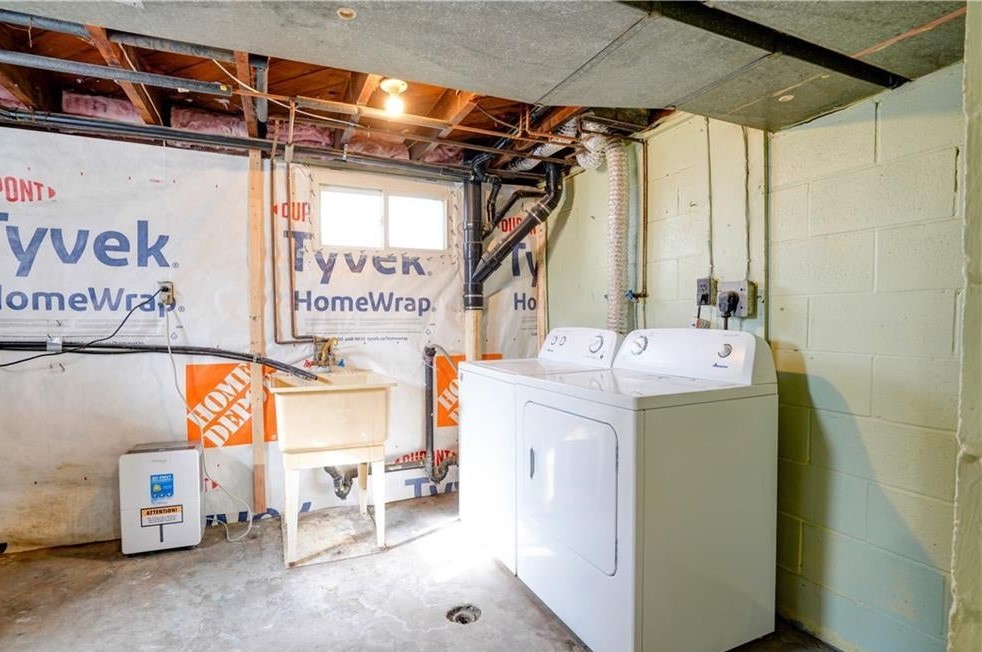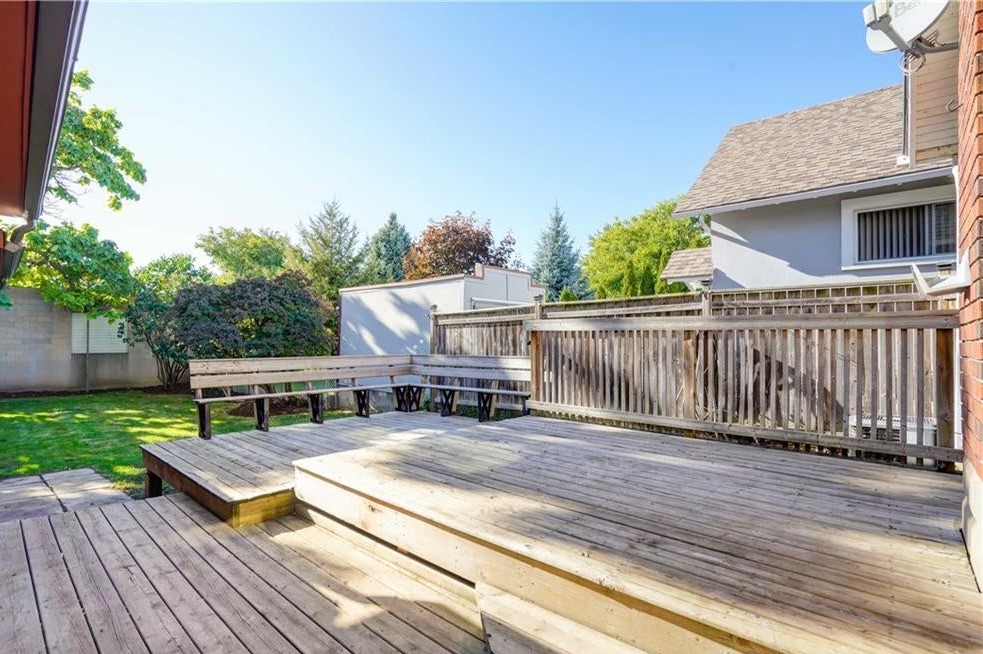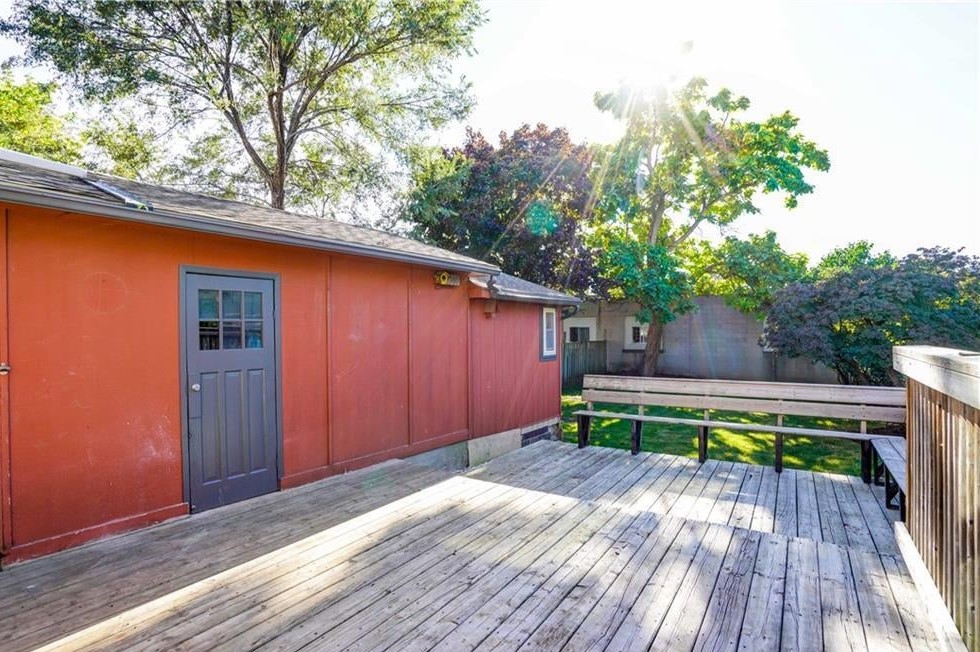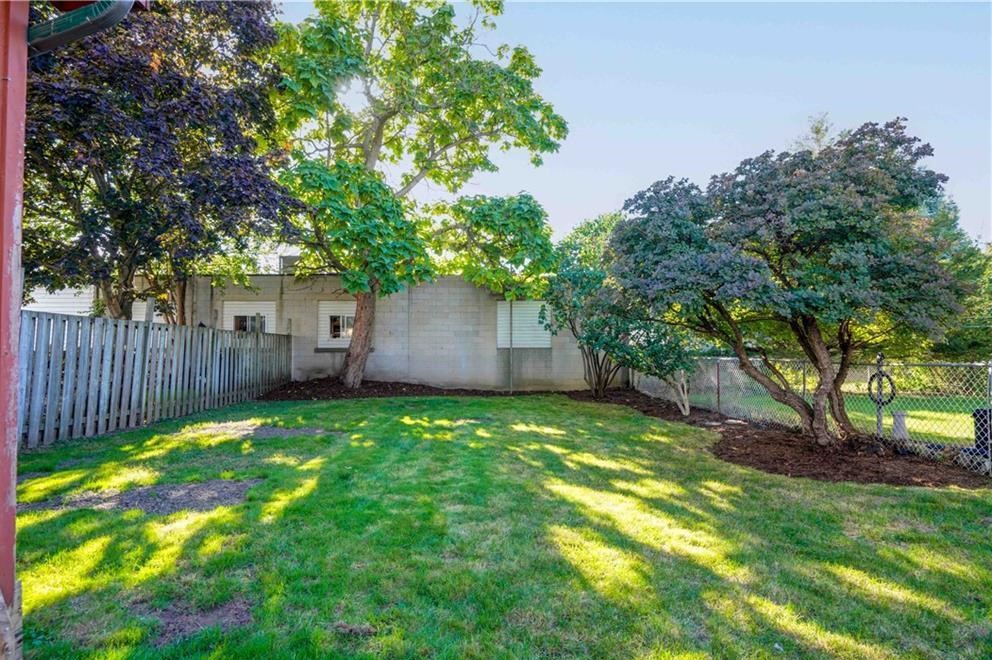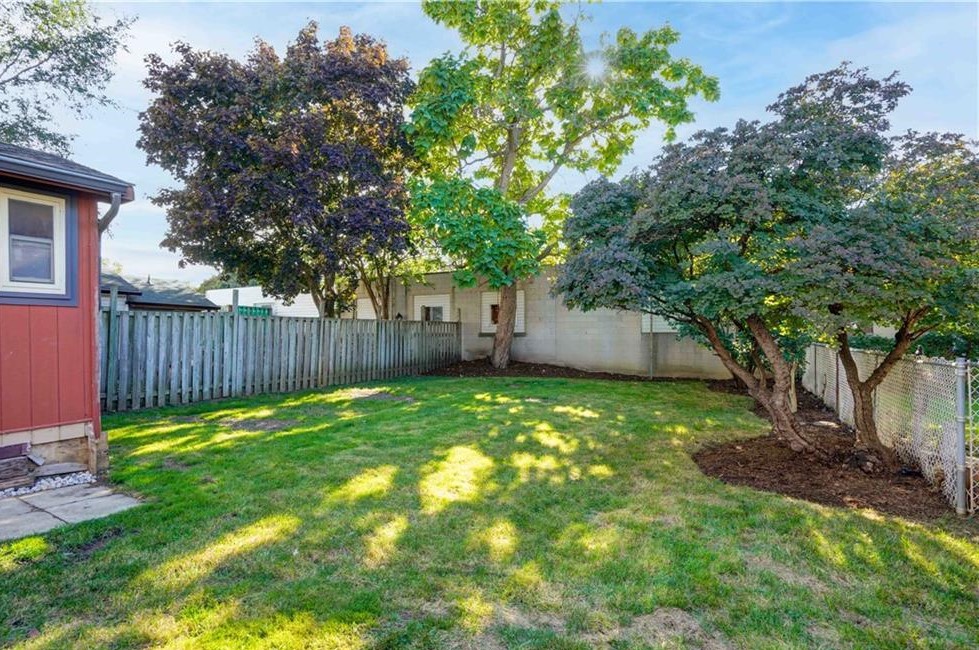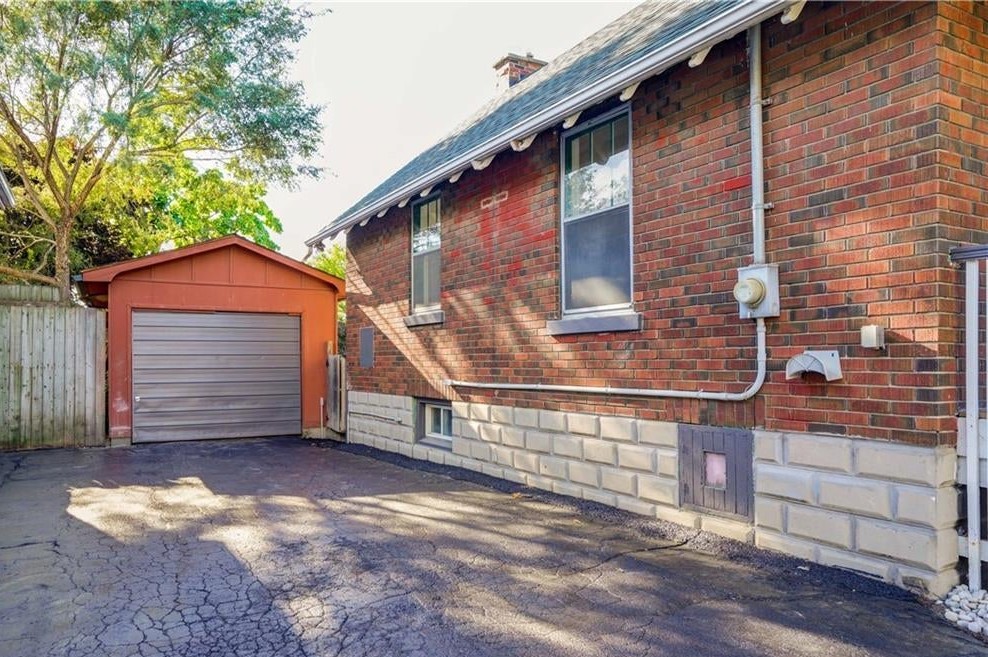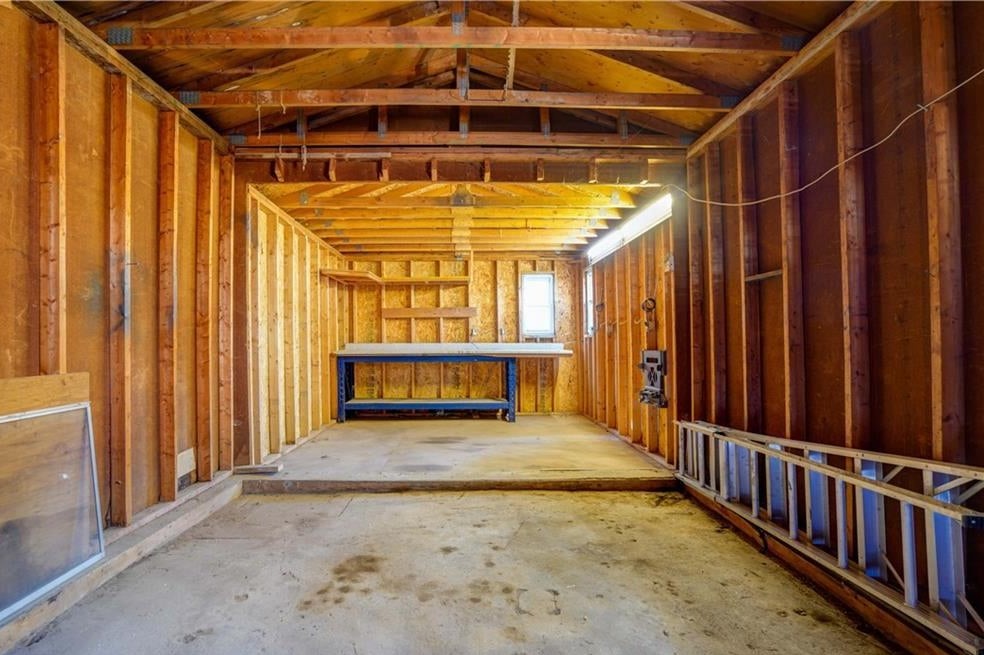 Big Selling Point
Despite its small square footage, this home manages to pack in everything you need, nothing you don't. And with blank canvases in the form of a finished basement and a large garage, there's plenty more potential here.
By the Numbers
2 bedrooms

1 bathroom

560 square feet

3 parking spaces

37- by 124-foot lot

1 detached garage/shed
---
Disclaimer: Although we try to provide the most up-to-date information available, we cannot guarantee features or availability as listed. Please contact the realtor for latest details. To make a submission to Home of the Week, email [email protected].