2022 Best Places to Work: Small Business
Meet the 2022 Best Places to Work Small Business recipients
Photo: Ontario SEO
Hangar9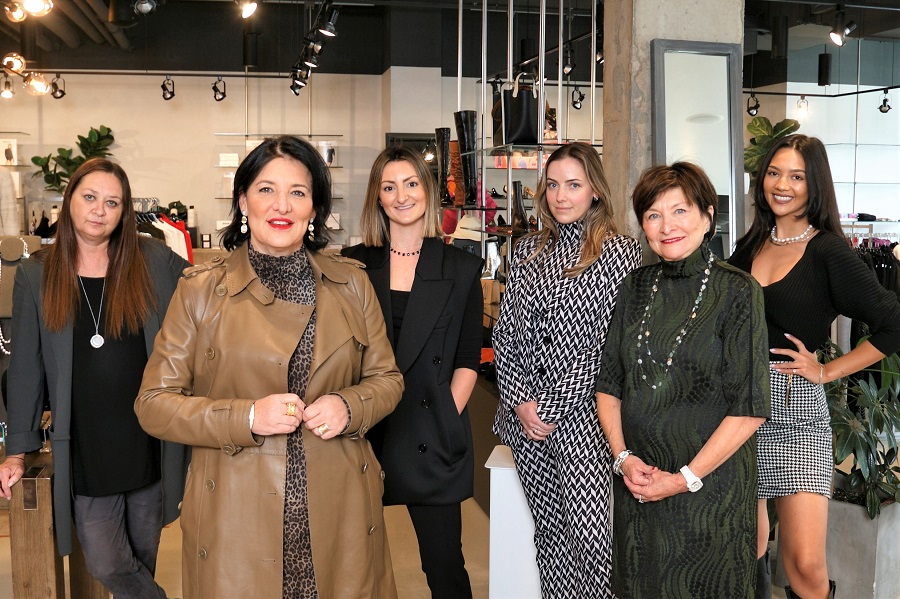 Industry: Retail
Employees: 9
Year Founded: 1983
www.hangar9.ca
HANGAR9 IS A multi-brand designer womenswear boutique with stores in London and Toronto.
Score:
Overall Engagement: 15.00
Dedication: 5.00
Effort: 5.00
Interest: 5.00
Net Promoter: 100.00
What makes our business click: From the very beginning we have taken great pride in our core values as a family-owned and female-led organization: integrity, team collaboration, hard work, passion, consistent customer experiences, fun, reinvention and flexibility. It is through those values that we created our core focus ― to make women look and feel fabulous, and to help women feel confident, simplify their life and enjoy shopping again.
Why our organization is a great place to work: We realized very early on that our business would only be successful with the collaboration of a great team. We set out to build an environment that is happy, safe, fun and experiential, and we immediately found a team that shared our core values. Our team all have unique abilities and relationship skills, and we work together to create a sense of recreation and entertainment in our stores. We are always looking at ways to innovate, stay relevant and collaborate so our clients see our experiences. It is so much more than just selling items.
Here's something we do a little differently: Hangar9 did take a play out of the big-corporation handbook and created our own employee handbook, which most entrepreneurial businesses do not do. This handbook outlines strategies to having a successful attitude and helps give our team members a roadmap to make working at Hangar9 the most fun, fulfilling and rewarding experience of their working career.
What our employees are saying: "Coming to work with people who share the same passion and love for fashion and styling as you do is inspiring. It brings out a form of happiness that radiates throughout the store." ― Silas Benjamin, Wardrobe Consultant & Fashion Stylist
---
JAAG Properties Inc.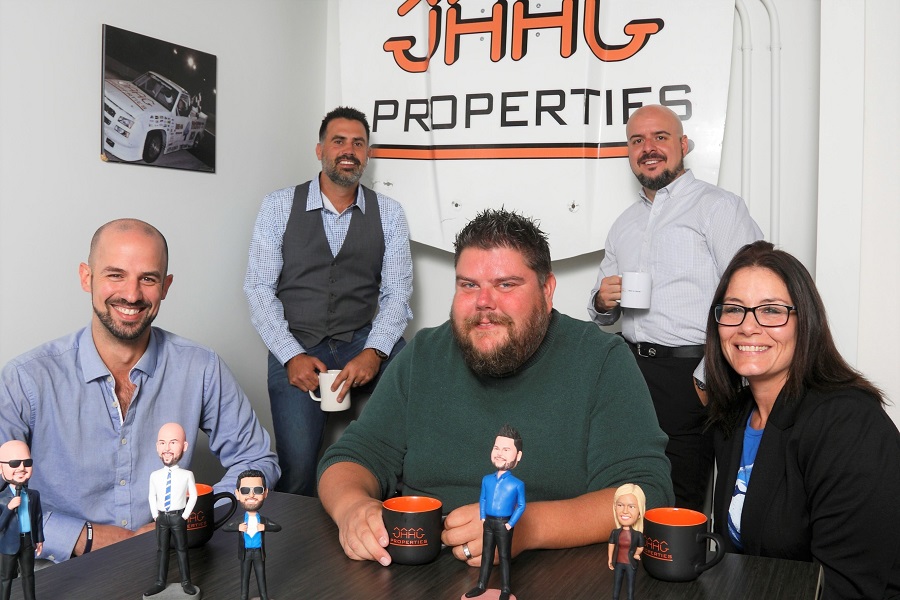 Industry: Real Estate
Employees: 9
Year Founded: 2014
www.jaagproperties.com
JAAG PROPERTIES IS a rent-to-own solutions specialist providing homeownerships programs to tenant-buyers and investment opportunities to partner investors.
Score:
Overall Engagement: 14.25
Dedication: 4.81
Effort: 4.78
Interest: 4.67
Net Promoter: 88.89
What makes our business click: JAAG guides people and families on their journey to homeownership. With our rent-to-own solution, potential homeowners can find their home now, move in today and own their home tomorrow. In this difficult housing market, we are offering alternative solutions for those who are struggling to qualify for traditional financing.
Why our organization is a great place to work: JAAG Properties goes above and beyond to attend to their employees' needs. Some of the best aspects of working for JAAG are a full benefits package, a health and wellness option, professional development opportunities, flexible work hours, a hybrid remote work option, a staff entertainment space, a patio and barbecue, team lunches, free snacks, coffee and beverages, a cell phone allowance and the use of a company vehicle.
Here's something we do a little differently: JAAG Properties is incredibly community focused. It's a companywide goal to support the people and families around us in a socially responsible way. We are partnered with the London Knights, Majors and Lightning, a Delaware Speedway race team, minor baseball and hockey teams, London's Adopt-a-Park program and the St. Thomas Air Fest. Also, with a 2022 budget of $50,000, we give to local food drives, My Sisters Place, London BIA, Ronald McDonald House, Canadian Cancer Society and Habitat for Humanity.
What our employees are saying: "I am proud to work for JAAG because we are truly helping families. Our rent-to-own solution lifts people out of the rent cycle and puts them into homeownership. Knowing that we are making a huge impact in the lives of so many feels so rewarding at the end of each day." ― Jeff Butler, Marketing Manager
---
Ontario SEO Inc.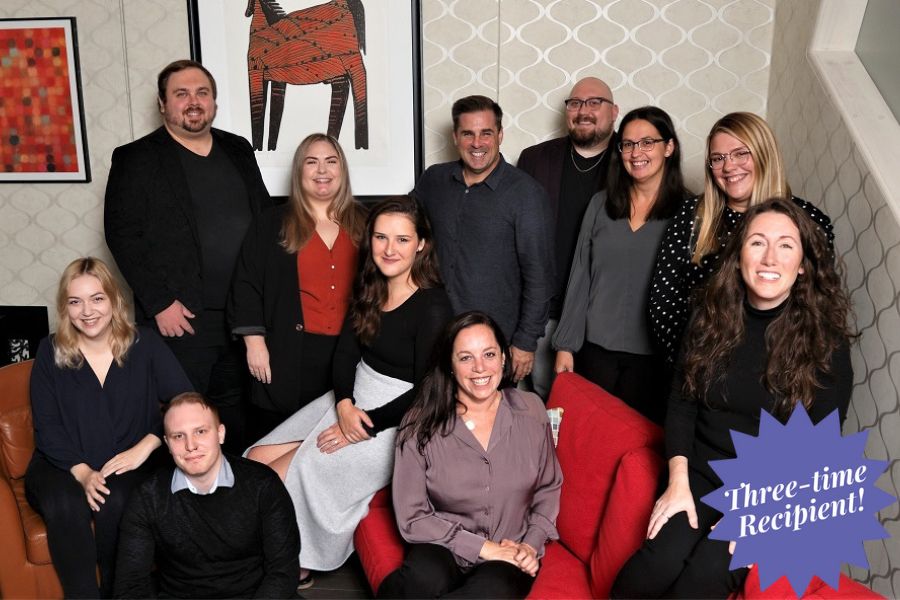 Industry: Digital Marketing
Employees: 12
Year Founded: 2008
www.ontarioseo.ca
ONTARIO SEO IS a digital marketing agency specializing in SEO, SEM, digital strategy, website development, content marketing and social media.
Score:
Overall Engagement: 13.86
Dedication: 4.81
Effort: 4.62
Interest: 4.44
Net Promoter: 92.31
What makes our business click: We are an experienced team with a track record of success and a proven, scalable marketing framework that helps our clients grow their business year after year after year. Each of our team members is a specialist, which adds an incredible depth of expertise to our campaigns, meaning we achieve our client's marketing goals faster than if they were done in-house. 
Why our organization is a great place to work: At Ontario SEO, every individual shows up with a passion for their craft and with a dedication to their clients and co-workers to deliver top-tier service. The team operates on integrity, trust and respect, which lays a foundation for a collaborative workspace. Team members have the opportunity for continuous improvement and personal growth by delivering innovative, challenging and multifaceted projects that are ahead of industry trends.
Here's something we do a little differently: Core to our team culture and success is our work-life balance. Every team member is encouraged to find their niche and become an expert in the things that interest them most. We balance our hard work with flexible working arrangements and respecting each other's downtime. You will often find us celebrating a client success with champagne on the front porch, enjoying a team social or wellness challenge together.
What our employees are saying: "I couldn't have imagined a better place to learn and grow than Ontario SEO. From the moment I started here, I have felt welcomed, appreciated and valued. I have never been happier coming to work than I am working at Ontario SEO." ― Jason McMannis, PPC Associate
---
Locorum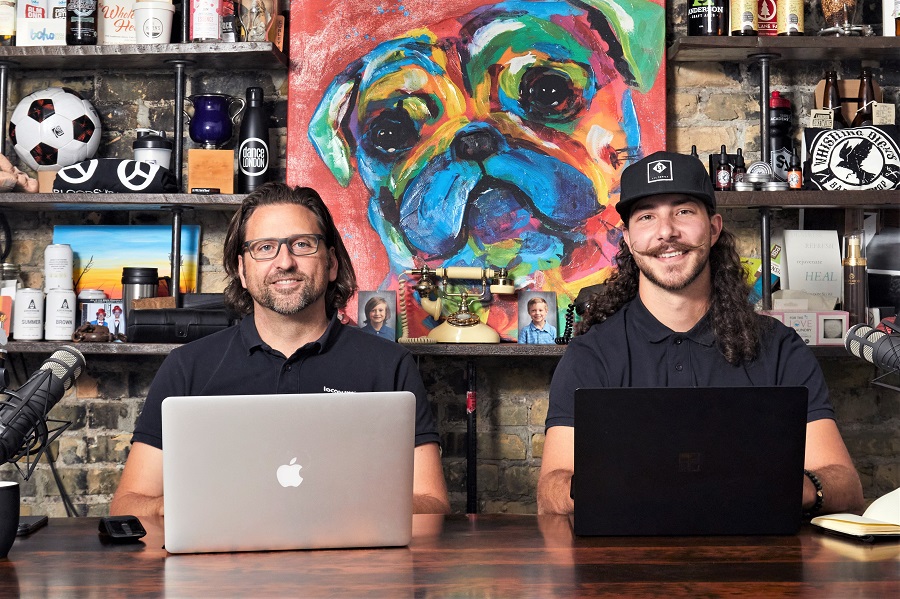 Industry: Technology, Software as a Service
Employees: 6
Year Founded: 2019
www.locorum.ca
LOCORUM IS A local business rewards platform designed to support local businesses, service providers and entrepreneurs. 
Score:
Overall Engagement: 13.85
Dedication: 4.80
Effort: 4.65
Interest: 4.40
Net Promoter: 40
What makes our business click: Locorum was built by small business owners who were frustrated with dumping money into online platforms with low returns. We know referrals are the most valuable leads, sowe created a simple-to-use platform that allows businesses to approach referrals like a marketing campaign. They can control, accelerate, incentivize and track referrals all risk free, only paying after a customer pays them. We built a platform that helps businesses save enormous amounts of time and grow with lower risk for the entrepreneur.
Why our organization is a great place to work: We are a small team of entrepreneurs who all believe deeply in what we're building. Every team member is also an owner of the company. This creates a work environment driven by passion and mutual respect. We believe in work-life synergy where your "job" seamlessly integrates into your life. Our team has access to flexible working hours and the ability to be fully remote to ensure Locorum is a part of a fulfilling lifestyle in and out of the office.
Here's something we do a little differently: Locorum doesn't observe traditional working hours. We measure success on outputs, not inputs. We expect our team members to be on-time for meetings and be available when their team needs them. Outside of that, we provide the flexibility for team members to achieve their goals in their own way.
What our employees are saying: "Our team is everything. Working with such dedicated, like-minded people has been an absolute blessing. Our team is so diverse in skillset that it seems like we can tackle any problem from all angles. This has allowed us to adapt and move quickly. I come excited every day." ― Carlon Farina, Marketing Director
---
Life Design Analysis
Industry: Technology, Insurance, Software as a Service
Employees: 12
Year Founded: 2014
www.lifedesignanalysis.com

LIFE DESIGN ANALYSIS is a cloud-based sales and productivity software for insurance carriers, distributors and advisors.
Score:
Overall Engagement: 13.73
Dedication: 4.75
Effort: 4.63
Interest: 4.36
Net Promoter: 92.31