Thinking outside the frame, Art East leans on reputation and technology to take a family business in new directions
Photo: Art East's Adam Bergeron and Bridget Miller
FOR YEARS, HIS family's art framing business had ­virtually all its eggs in one basket, as it were. The company worked almost exclusively for the charity Ducks Unlimited Canada, which sent all its framing orders nationwide to one London, Ontario business.
Click here to view this story in magazine format
It was such a lucrative arrangement that the business changed its name from Art at Eight to more outdoorsy Great Blue Heron Framing and moved to an expanded facility near Dundas Street and Crumlin Sideroad to handle the volume.
Story Continues Below
"We knew all along we needed to diversify," says Adam Bergeron. "But in 2017, we had no choice."
That was when Ducks Unlimited changed its approach and ended the long-standing arrangement. It was a moment of decision for Bergeron and his wife, Bridget Miller. A dozen years earlier, they had joined the business, working with his parents, who had started it in 1986. (The original Art at Eight name referenced their Byron home address, where it all began.)
The couple met at Selkirk College in Nelson, B.C., where both were studying ski resort operations and management. After graduating, they worked together at Big White near Kelowna for a couple of seasons.
"We decided this is what we liked and were good at. We decided we would reorganize and keep going" —Adam Bergeron
A native of Sointula, a small community on Malcolm Island in B.C., Miller agreed to follow Bergeron to London in 2004 to work in the family business. Now, 13 years later, with two young sons, they had to make a choice.
"We decided this is what we liked and were good at," Bergeron, 42, recalls. "We decided we would reorganize and keep going."
Not long after making that decision, he saw a building on Princess Avenue for sale by owner. At 11,000 square feet, "it was the perfect size, smaller than what we had, in a great location to add retail to our wholesale work."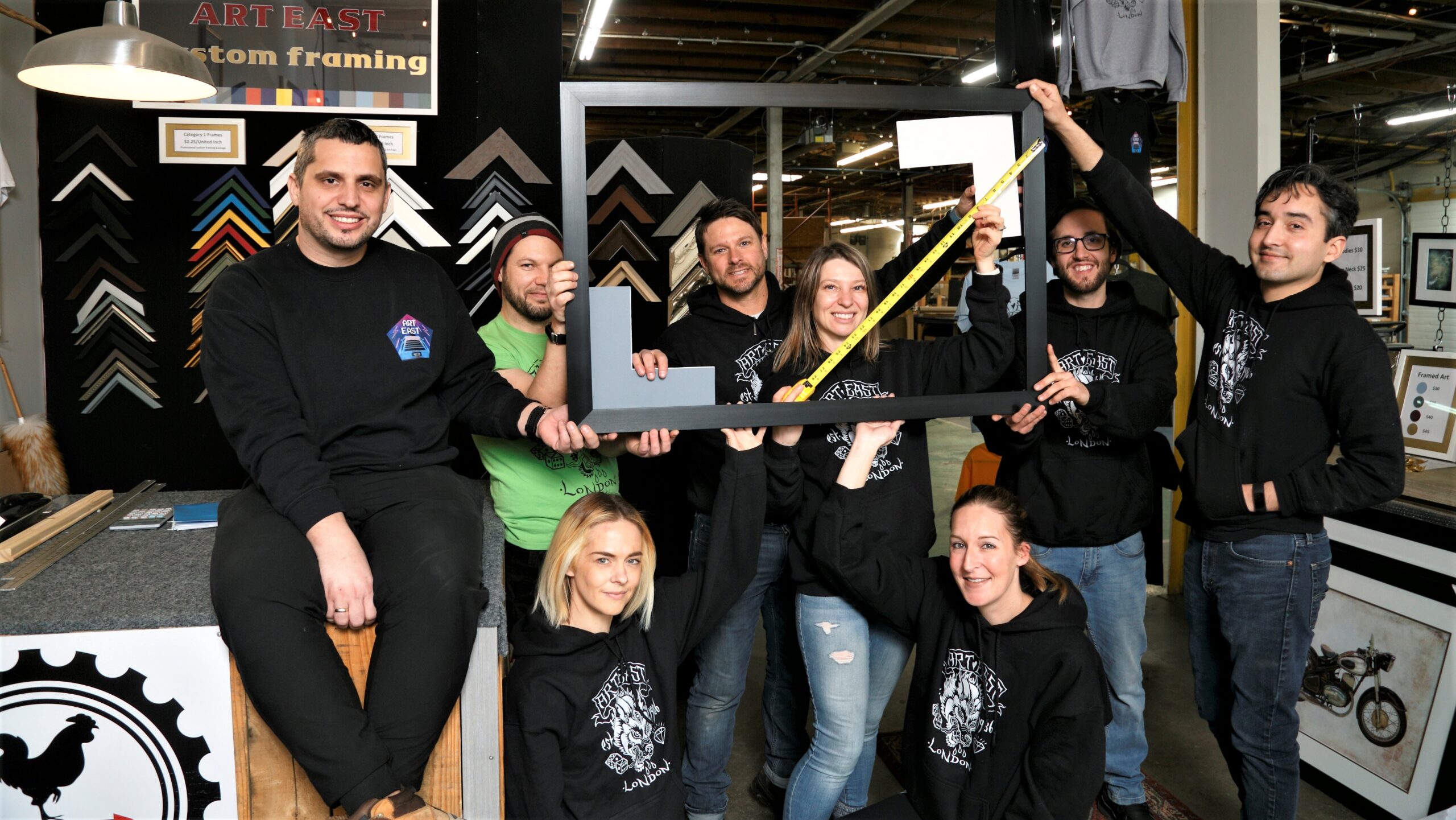 The couple bought the building, rechristened the business Art East and never looked back.
Located across from London Brewing Co-operative, Art East has the feel of an open-kitchen restaurant. The front room is the retail portion and features a variety of samples and artwork. Behind is the wide-open work room, where a staff of 11 are busy framing items for customers across Canada.
Story Continues Below
In the first year, they focused on rebuilding the wholesale business. The results were as close to immediate as the couple could dare to dream. Their reputation drew plenty of wholesale customers. Once that was underway, they opened the retail portion a year or so later. It was just hitting its stride when the pandemic shut it down.
Roughly 85 per cent of the business is wholesale, and much of that continued during various lockdowns. With the retail side back up and more vibrant than ever, Art East has just launched a new web-based service, in conjunction with the redesign of its website.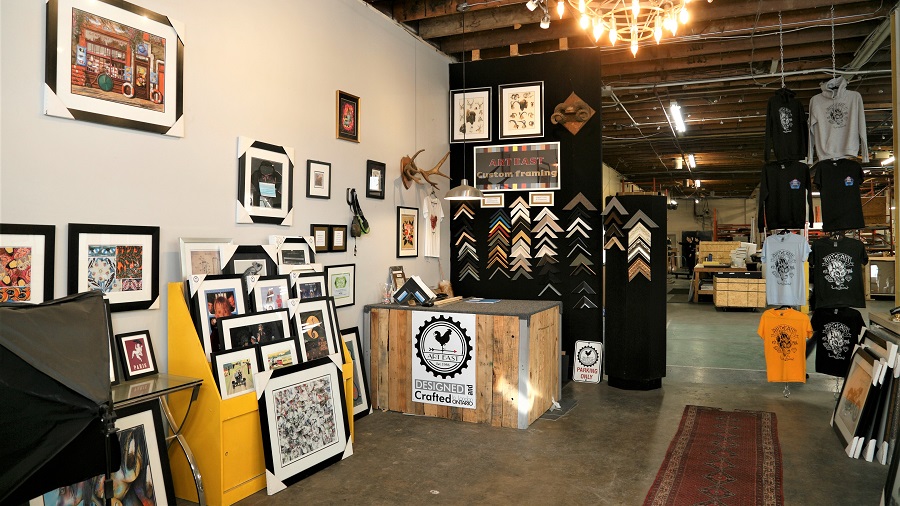 Customers will be able to upload an image, see how it looks in any frame, then hit the order button and have the framed piece shipped anywhere in Canada. Not only that, retail pricing is significantly lower than many competitors because of the company's lower wholesale costs.
"It's a whole new part of our ­business, and we're really excited about it," Bergeron says. "We have a great team, which helps us tackle new projects and keep growing."

Christopher Clark