Bringing a scientific approach to human mechanics, Step Sciences delivers a truly bespoke solution
Photo: Step Sciences co-founders Matt Bellia and Alex Kopacz
SOME BUSINESSES THRIVE on the execution of a great new idea. Some succeed because they have the right idea, put in the right hands at the right time. Some look back and see their success as a function of luck, some see the fruits of hard work, while others see the hand of fate.
Where in this spectrum does Step Sciences and its two co-founders, Matt Bellia and Alex Kopacz, fall?
Click here to view this story in magazine format
The pair first met in high school as lab partners and kept in touch throughout their 20s, staying friends. Both had their own careers before Step Sciences — Bellia has a ­background in finance, while Kopacz has a background in mechanical engineering and athletics (he's best known around London as a 2018 Olympic gold medalist in two-man bobsleigh).
Story Continues Below
"At my wedding, Alex and I had a good chat," recalls Bellia. "We ­realized that we wanted to do something together. We talked and said, 'Let's just do something.' Whatever we end up doing, we knew we would work well together."
The business, after a couple ­iterations and scrapped ideas, was Step Sciences: a custom orthotics company based upon a European technology called sensorimotor orthotics that Kopacz used in his Olympic training. A coach, he explains, had put him onto the tech, which works by stimulating specific nerves and muscles in your foot to produce performance, stability and strength benefits.
"The core idea of the insoles is to get increased muscle activity out of the feet. We can get our feet to tell our bodies that we need to use more effort through our foot, to make sure we have a healthier knee, healthier hips and a healthier spine," Kopacz explains. "The proof is in the pudding. These were used in my career and helped make me a gold medalist."
"The proof is in the pudding. These were used in my career and helped make me a gold medalist" —Alex Kopacz
While the product may have Olympic capabilities, as a business the partners are focusing on industrial tradespeople, where they will go into the workplace and employ 3D imaging to then produce a custom orthotics engineered to the wearer's foot. They see it as a win-win for both employers and employees: the employer benefits from decreased injury and disability claim costs, while the worker gets access to orthotics technology that was, for the most part, previously unavailable in Canada.
"It dawned on me that no one is doing this over here," Kopacz says. "If we could bring a piece of it here, we knew it would be a hit."
Bellia says they aren't trying to upend the orthotics market, which he says "in general is kind of like a monopoly.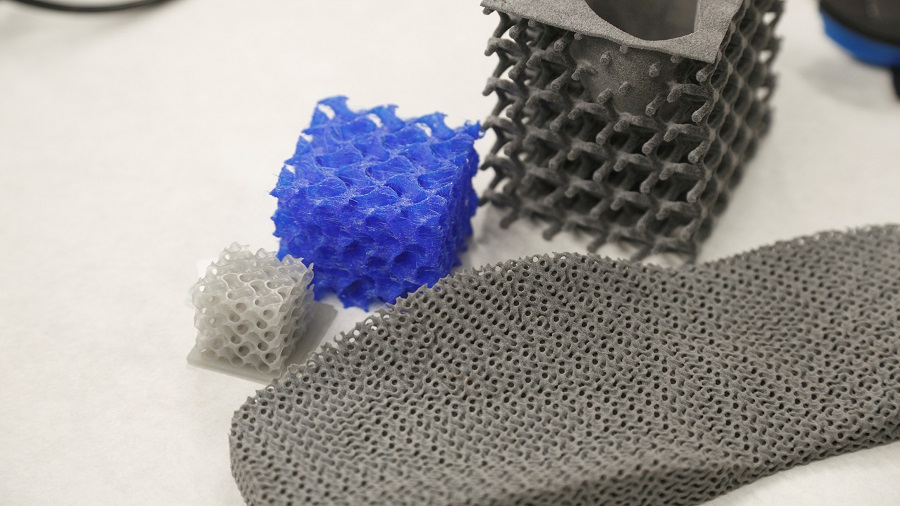 "We're not trying to replace them," he notes, saying it is more about ­introducing a new technology into the market. "What we aim to do is break down the barriers of accessibility for individuals to improve their bio-­mechanical health."
But neither will tell you that ­orthotics technology is the whole story of the business. At times it seems almost secondary to the story they want to tell. (So protective are they of their supplier that neither were willing reveal where their product is manufactured.) Kopacz, especially, knew and trusted the value of the ­technology; building a business, on the other hand, meant betting on themselves.
"Bravery is a big piece of it," says Kopacz. "It's why we work well together. We're not afraid to take risks."
"We entered into a pact," adds Bellia. "The goal is to take this far. It's not just making something and selling it. This is ours. This is our baby."
Story Continues Below
You could credit so many parts of their story to fate or luck, Bellia says. What if they hadn't been lab partners in grade nine? What if Kopacz hadn't taken up bobsleigh (a sport he famously only started at age 23)? What if he never rolled the dice and moved to Europe to train? What if Bellia didn't reach out to stay connected over the years?
Maybe the two wouldn't ever become Step Sciences. Maybe they'd still be in their old jobs. Or maybe, Bellia says, they would end up building something else together.
"Is it really luck?" asks Bellia. "Or is it the fact that we're swinging the axe so many times, that it can't not work?"

Kieran Delamont