A leisure clothing company creates a range of functional fashion to make life easier for people with chronic health conditions
Photo: Monique Harewood and Tara Drennan of SALT Leisure Wear
WE TEND TO think of clothes and fashion as something we wear to show ourselves when we are at our best — a piece for those important nights out, a versatile pair of jeans or functional athletic wear for getting active.
Click here to view this article in magazine format
What we don't often think about is what kind of clothing you might want if you are home on bed-rest, regularly going to the hospital for treatments or just feeling lousy.
Story Continues Below
Monique Harewood and Tara Drennan, high school friends and the two women behind SALT Leisure Wear, want you to think differently about that.
Launched in April 2022 — "a pandemic business baby, if you want to call it that," says Harewood — SALT Leisure Wear is a line of clothing dedicated to body inclusivity and providing people living with various illnesses with comfortable, stylish pieces.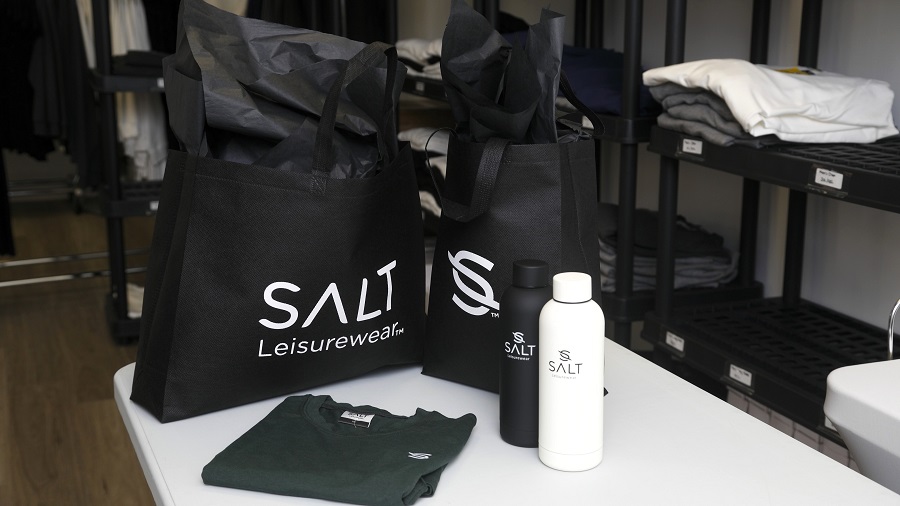 It started with just creating comfortable clothing for people living with cystic fibrosis and donating a portion of sales back to the community itself. Both Harewood and Drennan live with chronic illness themselves and have been the organizers behind the Breathe and Believe for Cystic Fibrosis fundraiser for over a decade.
"We both know what it's like to be on bed rest for long periods of time," Drennan says. "You feel forgotten, you get depressed and it's hard to get out of that."
The partners began producing a selection of high-quality, comfy-minded clothing in a wide range of sizes to ensure gender, size and disability inclusiveness. But then, they started to hear a repeating narrative from their early clients.
"If we can give a care package to somebody who is in the hospital or stuck at home because they're doing their treatments, that's what we want ― to bring them a little more comfort" ―Tara Drennan
"As we started doing our research and as we started talking to people, we just kept hearing the same thing over and over again: people were sick of cutting up clothes to accommodate medical PICCs [peripherally-inserted central catheters] or ports; they were sick of the uncomfortableness,'" Drennan explains. "So, we started getting creative and looking at what we could do to relieve that. And that's where our Resilient line came from, with designs for the PICCs and ports."
If you weren't looking too closely, most of the pieces in their new Resilient line look pretty much the same as any other crew neck sweatshirt or long-sleeve top. But built into them are zippers and access ports in places where it's convenient for medical professionals to insert or access devices.
Story Continues Below
"It's freezing in the hospital," Drennan notes. "If you're on dialysis for four hours, three days a week, you freeze. Patients all have heated blankets on them, and they're freezing — we're giving them the chance to have a sweater so the doctors can access [the port] without them having to sit there in a t-shirt or take off their shirts."
Harewood and Drennan worked with a designer as well as consulting with medical professionals on how they could develop sketched prototypes into products they could produce here in Canada (as all their products are). "We wanted to make sure that it was high-quality fabric and that they last for a long period of time," says Harewood.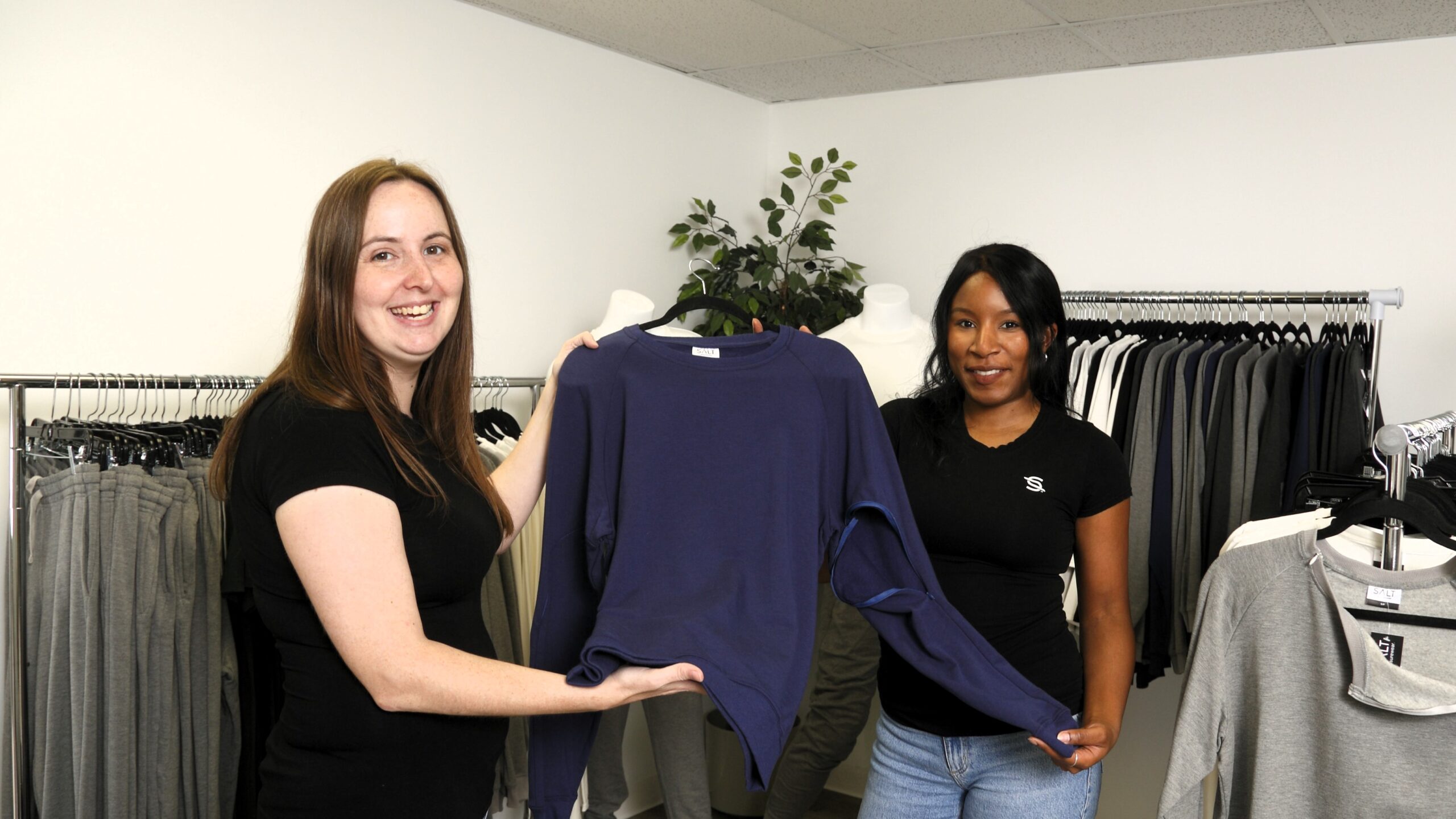 SALT Leisure Wear is sold online and at vendor shows throughout Southwestern Ontario. The partners also actively engage with chronic illness networks to make people aware of the clothing, as well as pairing up with charities like Cystic Fibrosis Canada.
"We donate five per cent of sales back to Cystic Fibrosis Canada, and then we donate five per cent in clothing back to people fighting chronic illnesses," Drennan says. "If we can give a care package to somebody who is in the hospital or stuck at home because they're doing their treatments, that's what we want — to bring them a little more comfort."
At just over a year in, the two are at a point where they have their feet under them and are starting to think longer-term. "It's had its ups and downs, for sure, as most businesses do," Harewood says. "But we've learned so much."
Story Continues Below
And while business growth is certainly front-of-mind for the partners, one of the things they hope not to lose is the ability to meet their customers face-to-face to see the impact their products are having.
"Melissa, she was one of our first [donation] recipients, and she had one of our chest port shirts. She was just so happy that she didn't have to take her shirt off in front of her nurse and be in her sports bra," Drennan says. "It was so sweet to give that privacy back."

Kieran Delamont