With a focus on Korean foods, Bella's Acacia Catering balances the worlds of dining and distribution
Photo: Bella's Acacia Catering owner Bella Kim
WHEN BELLA KIM followed her heart to London in 2015, despite being welcomed into her future husband's large extended family, she says there were times she felt terribly homesick. "I missed my mom's cooking, so I went searching all of the local Asian restaurants looking for authentic Korean dishes that tasted like home."
Click here to view this story in magazine format
Nothing quite hit the mark, so Kim decided to cook her favourite Korean meals herself. Creating authentic Korean dishes eventually led her to launch Bella's Acacia Catering, a line of handcrafted kimchi and other packaged products that are retailed locally, and most recently a café that bears her name.
Story Continues Below
"We specialize in vegan-friendly, nut-free, allergy-free, dairy-free and gluten-free food, and offer unique flavors," says Kim.
When Kim first started cooking her family recipes here in London, one of the biggest challenges was finding the right ingredients. "I tried all types of cabbage — even cabbage grown in Canada doesn't taste the same," Kim says. But she persisted, and when she started sharing her home cooking with friends and family, they soon started asking her to ­prepare food for them.
As demand grew and Kim decided to transfer her efforts into formal business, she connected with an advisor at the London Small Business Centre (SBC). She launched Bella's Acacia Catering working out of a rented commercial kitchen in Old East Village in 2018, while she was still a full-time student studying ­business at Fanshawe College. She recalls nights when she worked in the kitchen through the wee hours of the morning and says 15-hour days were often the norm.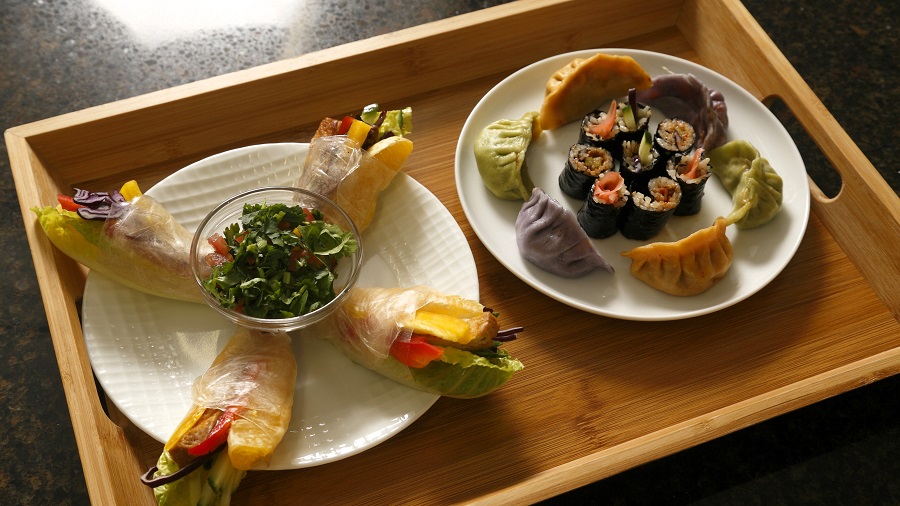 Although her initial goal was to be a CPA, after graduating Kim decided to channel her energy into building her catering business. She moved her operation to the back area of the London Food Incubator at 630 Dundas Street in the fall of 2020, right in the middle of the pandemic.
"The business was struggling, so I decided to take my packaged food to farmers markets and pop-up events — basically anywhere that I could connect with the public. Some people didn't even know what kimchi is, so I had to educate them," she says.
Story Continues Below
Her persistence was rewarded with a growing loyal customer base — so much so that in November of 2022 she moved to a larger space, closer to the building's front entrance, with room to set up a small eat-in area. Through her business advisor at SBC, she was able to access My Main Street funding, which helped with the cost of renovations, the purchase of kitchen equipment, dining tables and chairs and some marketing expenses.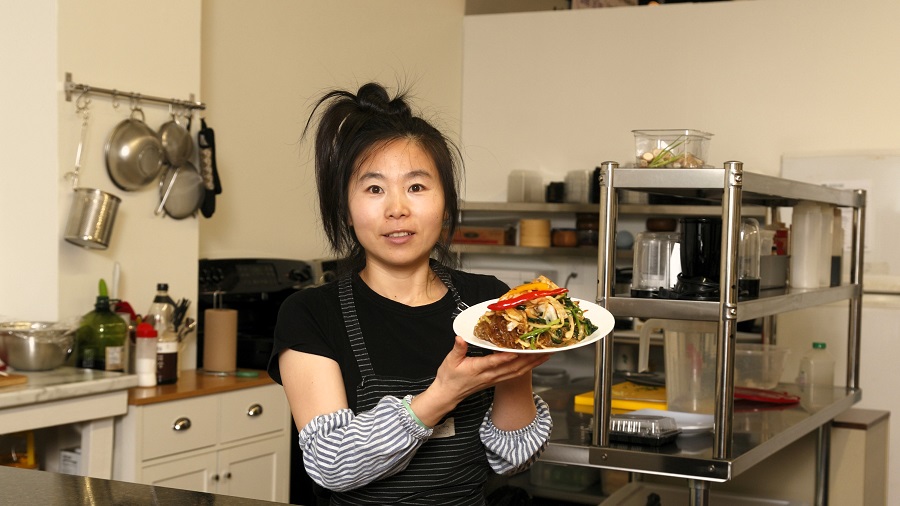 Although Kim continues to do all the shopping and cooking for Bella's, she now has three to four part-time workers helping with food prep, cleaning, sterilizing and packaging. The business is split fairly evenly between food orders for catering, pick-up and dine in, and packaged products that can be purchased at a number of local retailers and foodservice businesses.
Next up for Kim is expansion of the wholesale side of the business, with an aim to grow her distribution network of grocery and specialty stores. She's confident that demand for her packaged products will continue to grow — and she says she is ready to work more of those 15-hour days to get the job done.

From concept through start-up and early growth stages, the Small Business Centre is a one-stop source for information, guidance and advice on running a successful business. For information about its programs and services, visit www.sbcentre.ca